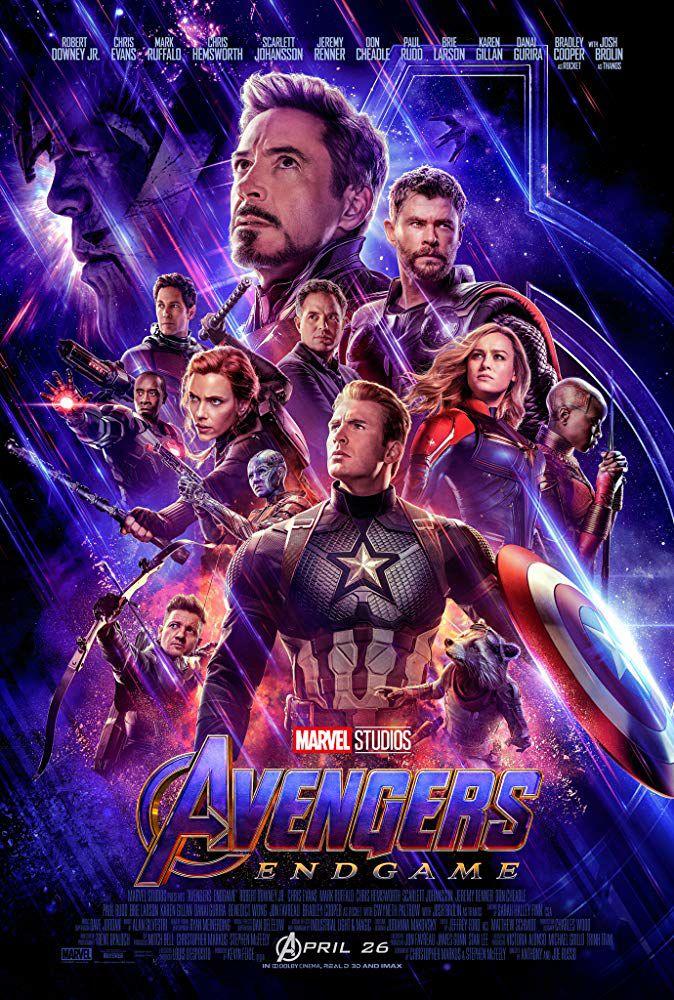 Without giving too much away, there's a moment in "Avengers: Endgame" where it suddenly hit me: I dragged myself out of bed this morning to catch an early press screening for a movie that's going to murder one of my personal heroes right before my eyes. Nothing has gone entirely according to plan, every victory has had a cost, and (at a more cynical level) there are no sequels on the horizon. This is the end, and it is going to hurt.
And then, just before I can brace myself, there's a spark. Things come together at the last possible moment, and though there's still work to be done, there's just enough hope to power through for one last stand. After all, when the Avengers assemble, this is what they do best.
Even so, that desperate tone is one that primarily shapes the film. Whereas last year's "Avengers: Infinity War" was a smorgasbord of various parallel storylines coming to a head with a snap, "Endgame" is more focused and personal. It has to be — the film opens in act two, 22 days after the most devastating loss in superhero cinematic history. The introductions are minimal, the stakes are high, the heroes are down.
There's a rawness that shifts everything, in particular, the performances of Robert Downey Jr. and Chris Evans. We've seen these two get pushed to their limits in each of their respective trilogies and previous "Avengers" flicks, but we've never seen them actually get defeated.
And yes, of course, they win. Of course, they save the day at great personal cost. The plot may be predictable (though with some twists and turns I found rather neat), but I don't come to a superhero movie because I want to know if they're going to win. I come because I want to know how they're going to get back up. And that's what "Endgame" understands really well. The focus that this film gives to the original Avengers earns almost every bit of grandeur in the climactic last hurrah.
"Endgame," and directors Joe and Anthony Russo, know who it's for: the starry-eyed audience members that Marvel Studios has continually captivated since the release of "Iron Man" almost 11 years ago. Narratively, "Endgame" is the culminating chapter bringing 21 films of buildup to a close, but at its core, it's a three-hour testament to why we keep coming back to these films.
It's also why one particular character arc is so noticeably disappointing. Paralleling one of the weaker character beats in "Infinity War," that arc culminates in a heartbreaking scene that, while demonstrating more empathy than its predecessor and executing the tension a lot better, can never quite escape the fact that this character deserved better.
With that said, it still means something when the kid from Brooklyn too dumb to run away from a fight tightens his shield for one more round. It means something when the war profiteer who had a change of heart suits up for one last time. It means something every time the heroes get repeatedly knocked down and then get up anyway. That's why they're heroes. That's why they're the Avengers. Part of the journey is the end, and this was an ending worth getting out of bed for.
The verdict: "Avengers: Endgame" is a fitting conclusion to over a decade of build-up. If you're not already planning on seeing it (and let's face it, you probably are), you should.
Reach Co-Development Editor Shahbaz Ahmed Khan at arts@dailyuw.com. Twitter: @JadeMoonSpeaks
Like what you're reading? Support high-quality student journalism by donating here.