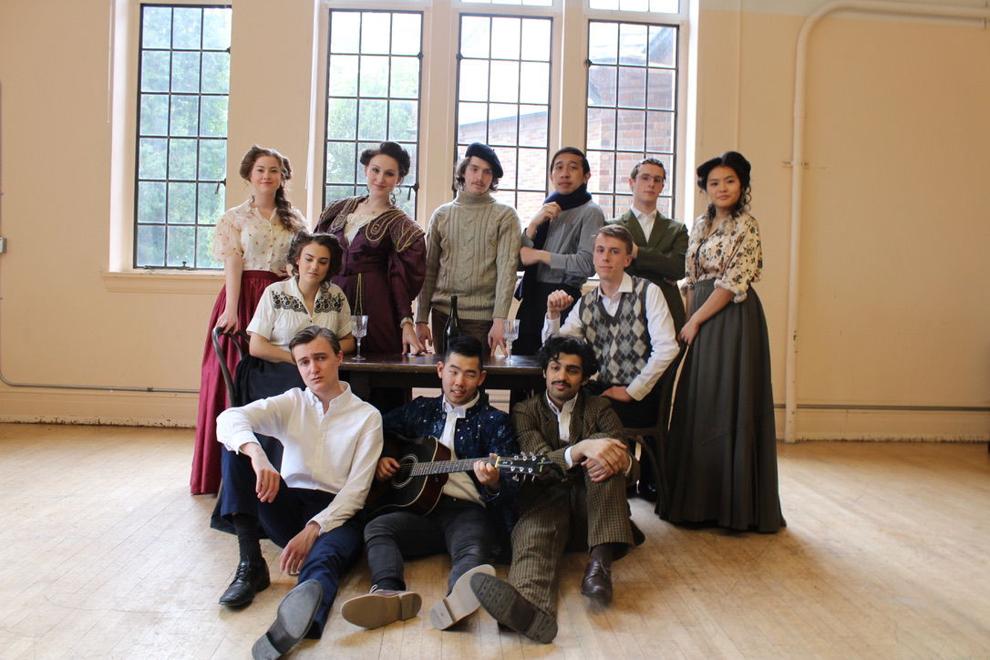 Disclosure: Shahbaz Ahmed Khan, who plays Albert Einstein in this production, is co-development editor at the Daily.
"Picasso at the Lapin Agile" might not be exactly the play you'd expect out of beloved comedian Steve Martin. It's a comedy centering on an 80-minute convergence of obtuse, opinionated people in a small Parisian bar. That part sounds "Martinian" enough, but the play's postmodern impulses mean that it heavily, and shamelessly, emphasizes theme over logic. Still, Martin's wholesomely raunchy stamp is all over "Picasso."
The players include the titular painter, Pablo Picasso, as well as Albert Einstein. This duo's philosophical tangling of art and science is the play's thematic soul. There are also plenty of down-to-Earth characters to be found here: the bartender Freddy, his wife Germaine, and their various patrons. Romance is on everyone's mind, further complicating the ensemble's existential babblings.
Yes, there's a lot going on in this relatively brief play, which makes it all the more impressive that the UW's Undergraduate Theater Society (UTS) so ably pulled off its production.
Immediately apparent is the set design by Rachel Wilson, which is impressively intricate and makes the absolute most of what little space there is in Hutchinson Hall's intimate Cabaret Theater. Tables dot the floor, at the head of which stands a convincing bar setup lined with the characters' indulgences. The front row of seats sits level with the actors' space, an arrangement that works wonderfully in tandem with the show's fourth-wall-breaking content, seamlessly blending audience and stage.
Further enhancing this effect is the show's fantastic lighting design by Olivia Hagan and Sahana Sundar. This duo pulls off a few moments of genuine awe that beautifully complement the play's big thematic beats, a feat that's especially impressive given the limited resources and small confines they were working with.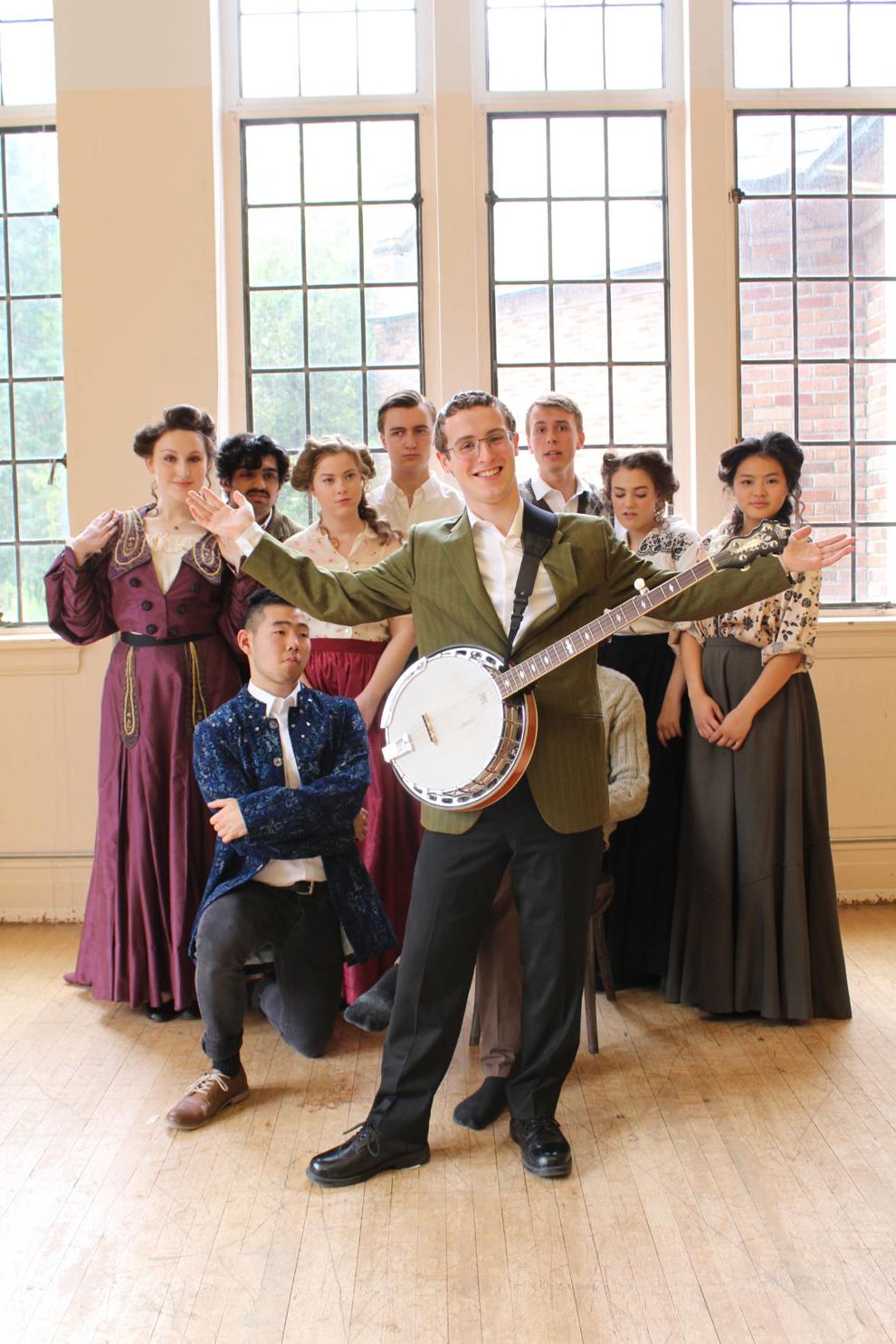 Meanwhile, director Ashley Lobao keeps her players in motion and constantly shakes up their blocking, lending vitality and dynamic interaction to the proceedings.
As far as the players themselves go, there's not a weak link among them. Performances are all-around stellar, with the only caveats being occasional rushed line delivery and a less-than-ideal acoustic setup due to the placement of seats on both sides of the stage. These issues rarely hinder the experience for more than a moment or so, and the positives far outweigh the negatives.
Performance standouts include, but are not limited to: Kenzie Castillo's wonderful Germaine, whose unending expressiveness is a delight even when she isn't the play's center of gravity; Shahbaz Ahmed Khan's excitable, lovable, and as-yet-unpublished Einstein; and Edward Kuznetsov's Gaston, the explosive, barely-restrained, larger-than-life Lapin Agile regular who's the source of some of the play's biggest laughs.
In conjunction with all the well-delivered humor and smile-inducing, colorful character interactions, UTS's production of "Picasso at the Lapin Agile" gracefully communicates the thoughtful, highly relevant themes of Martin's script. It'll leave you, like its central duo, wondering whether art and science are really separate spheres at all.
"Picasso at the Lapin Agile" shows tonight and tomorrow, April 30 and May 1, at the Cabaret Theater in Hutchinson Hall. Tickets are $5 and are available at the door.
The verdict: UTS's production of "Picasso at the Lapin Agile" is wonderfully produced, charmingly performed, and every bit as thought-provoking as Martin might hope. You should see it before it's gone.
Reach writer Isaac Handelman at arts@dailyuw.com. Twitter: @isaachandelman
Like what you're reading? Support high-quality student journalism by donating here.