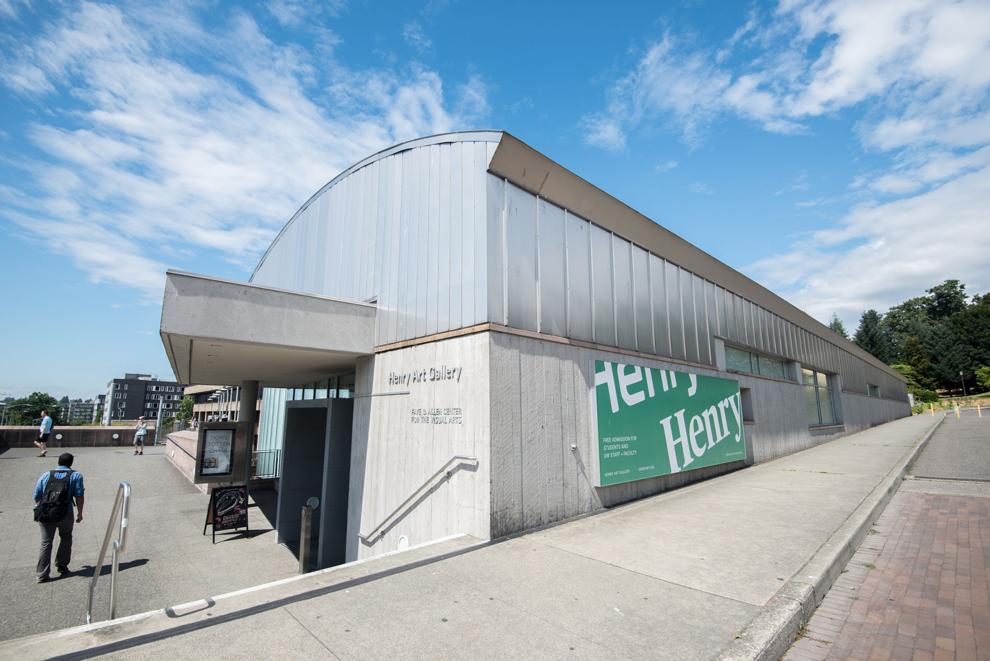 What does it mean to be feminine? To enjoy the female form? An upcoming exhibit at the Henry Art Gallery ruminates on these questions and seeks to disrupt gender norms and beauty standards. "Plural Possibilities & The Female Body" will feature 20 artists from the Henry's collection and loans from other Seattle collections.
"We intentionally chose works in a range of media and by artists who identify in different ways," Nina Bozicnik, the Henry's curator, wrote in an email. "This approach allows us to explore the ways gender intersects with race and sexuality, for example, to deepen and expand how we understand the plurality of subjectivity and the gendered body. The selection aims to explore the instability of categories and blur boundaries."
"Plural Possibilities & The Female Body" seeks to deconstruct portrayals of the female body in media and how this imagery is perceived more broadly. Gender is a shifting concept, and the Henry hopes to capture this idea in the exhibition's paintings, photos, and sculptures.
"[The exhibit] emerged from looking at contemporary works in the Henry collection through a feminist lens," Bozicnik wrote. "We have been inspired by the ways artists and image makers disrupt inherited traditions of gendered representation and normative, limiting ways of thinking about the female body. We aim to affirm the female body as a site of multiple possibilities."
The word "feminine" may procure mental images of girls in flowing dresses with dainty bodies and pretty makeup. Gender, however, is much more nuanced than the dichotomy of male and female.
Femininity is not a two-dimensional construct, and it is beginning to change as societal expectations evolve. People who describe themselves as "feminine" are moving away from stereotypical definitions of the word. As the fight for women's rights continues, collections like those exhibited in "Plural Possibilities" allow persons who view themselves as feminine to recognize their presence in a diverse array of art.
"[The exhibit] contributes to a narrative of visibility, claiming space for imagery and artwork about the gendered body that cannot be tightly controlled," Bozicnik wrote. "It seeks to contrast patriarchal formations of desire, pleasure, and representation."
Embracing the possibilities of self-affirmations and representation are important steps in shifting how feminine-identifying people perceive themselves, and likewise, how the world perceives them.
"Plural Possibilities & The Female Body" is the Henry's contribution to the Feminist Art Coalition (FAC), an organization that works with art institutions aiming to create social change. The FAC strives to create awareness of feminist action, art, and experience through its programs and partnerships. The organization was founded by Apsara DiQuinzio in 2017, following the inaugural Women's March in 2017.
"The FAC gathers a myriad of projects across a broad spectrum of arts and culture organizations, inviting all involved to think broadly and critically about what feminism means and how we might engage its multiple methodologies to create more equity in the arts and broader world," Bozicnik wrote.
"Feminisms" — individual movements within the larger push for equality — are a focal point of the endeavors FAC promotes. The FAC has a collection of essays that explore aspects of feminism deemed crucial by the writers.
These essays, and the upcoming exhibition at the Henry, are expanding understandings of feminism, femininity, and gender. It is high time for people to understand the pluralities within femininity. Exhibitions like "Plural Possibilities & The Female Form" broaden conversations and engage a new perspective on femininity that argues there is no one way to be feminine.
Reach writer Zoe Schenk at arts@dailyuw.com. Twitter: @schenk_zoe
Like what you're reading? Support high-quality student journalism by donating here.