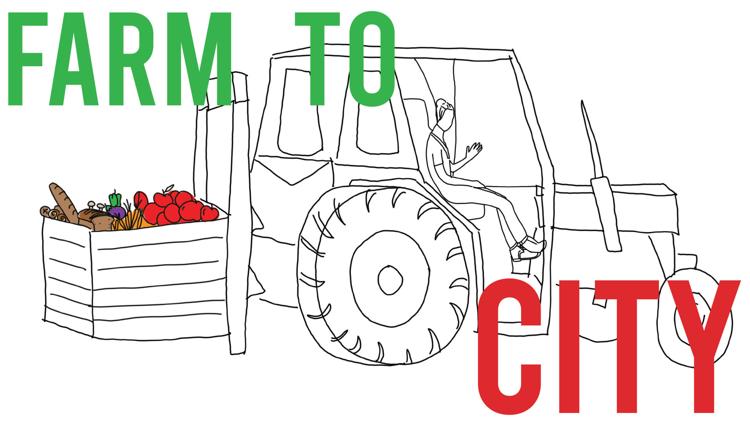 Wherever spring quarter has taken you, I hope this week's Farm to City finds you happy, healthy, and well-versed in how to mute yourself on Zoom (I'm still struggling with that last one). 
I'm sure no one needs reminding, but we are living through an unprecedented global health crisis, and it's more important now than ever that we work together to remain kind, compassionate, and that we reach out to support those around us. 
With this in mind, spring quarter's Farm to City will focus on how COVID-19 is impacting vendors who rely on Seattle's Neighborhood Farmers Markets to do business. I will also take you along with me as I learn what we can be doing to support small, local businesses that rely on profits they take in at farmers markets. 
Following Gov. Jay Inslee's Stay Home – Stay Healthy order, all nonessential businesses have closed throughout Washington state. Despite farmers markets being considered essential businesses, this order led to the closure of Seattle's seven Neighborhood Farmers Markets, including the U-District Farmers Market. 
According to the Seattle Neighborhood Farmers Market's website, farmers markets will be closed for several weeks, at least through April. 
Despite the fact that physical farmers markets are closed, there are still ways that you can support farmers and vendors while enjoying local, sustainable produce at home. 
Seattle Neighborhood Farmers Markets has compiled a list of vendors that are offering options for online ordering, delivery, and pickup. Several of my favorite vendors from last quarter, including 9th and Hennepin Donuts and La Pasta, are offering online delivery through services like UberEats and GrubHub. 
You can also visit the Seattle Neighborhood Farmers Market website to donate money to help provide Washington farmers with emergency financial relief.
If spring quarter has taken you away from the evergreen state, I encourage you to find ways to support your own local farmers and small businesses through this crisis. Really, it's a win-win scenario: order delicious food and produce from the safety of your home while helping farmers and local businesses survive. 
I look forward to the quarter ahead. I know that we are living through a challenging time, and we all have to make adjustments and sacrifices, and I hope that this column can bring you a slice of joy each week. 
In the words of Tandoozy's Craig Ackermann, food is love. So show some love to yourself and those around you and enjoy some good food. I hope to see you all at the farmers market soon.   
Reach columnist Zoe Luderman Miller at arts@dailyuw.com. Twitter: @zozozaira
Like what you're reading? Support high-quality student journalism by donating here.