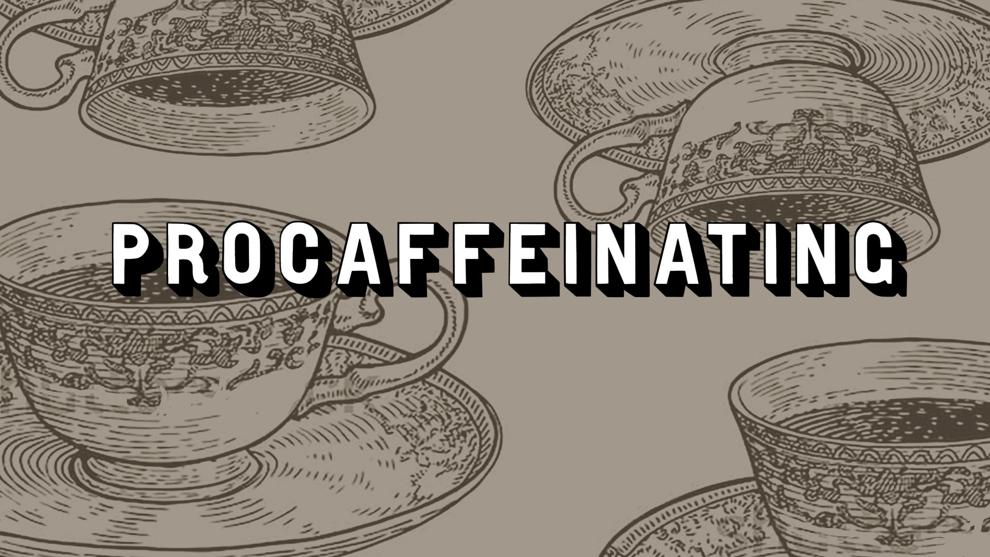 When Starbucks first opened, it took the city by storm. Soon enough there was a new cafe on practically every Seattle block, and shortly after, in every Safeway and Target in the city. 
When Caffe Ladro opened its first location in Upper Queen Anne in 1994, it happened to be right next to a Starbucks. Undeterred and motivated to steal the coffee giant's customers, the owners named their new place Caffe Ladro, Italian for "coffee thief."
Today, Caffe Ladro has left its mark on the Seattle coffee scene with 16 locations in the greater Seattle area. Close to the U-District are the Capitol Hill and Ravenna locations.
In my quest to explore Seattle's coffee scene, the 65th block of Roosevelt has been a gold mine of coffee shops, from Broadcast Coffee Roasters to Armistice Coffee and now Caffe Ladro just around the corner. 
Because of how far it is from campus, Caffe Ladro sees a different crowd than Allegro and Solstice. As we move north, away from campus, the demographics slip from just students to include families and young professionals as well.
Most people don't actually come here to stay, and will pick up their coffee and zip right out. A lot of people on their morning runs will stop by at the end of their jog to pick up a drink. 
The cafe itself is fairly small. There are a couple of chairs and tables for people catching up with some friends or just stopping by for a few minutes. Against the window, there are two bars for individual focused work.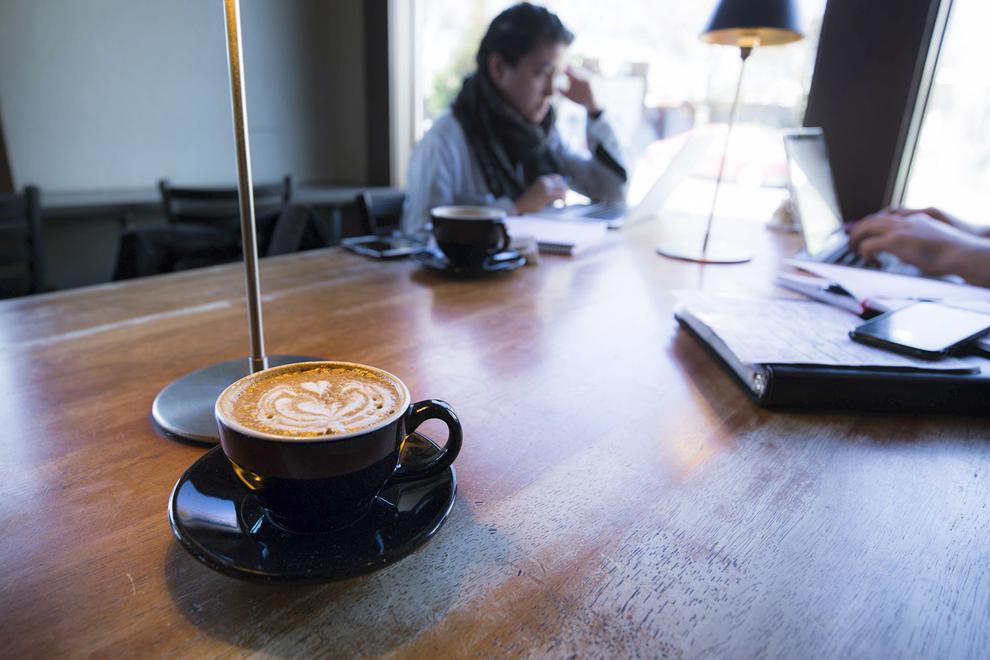 Caffe Ladro's color scheme, consisting of orange and white, is evident from the minute you arrive. With bright orange chairs greeting you outside and the white walls and chairs inside the cafe, the colors add to the welcoming and bright ambiance of the place. The seating outside also makes for a good place to relax during these weeks of suspiciously nice weather we've been having.
A barista I talked to said that the cafe itself fills up pretty quickly despite no one hanging around for too long. Its proximity to residential apartments makes it a popular hangout place for people in the area. 
"It's typically quiet right up until the 10:30 [a.m.] mark and then it doesn't really get quiet again till late afternoon-ish," the barista said. 
Unlike most coffee shops in Seattle who cap their sizes at a 16-ounce cup, Caffe Ladro offers a "jumbo" — a 20-ounce cup with four espresso shots in it. For reference, the average 12-ounce drink has two shots.
While this is impressive, this does make the drink fairly pricey and adding flavors and milk alternatives only drives the price up. If you are someone who needs oat milk and pumps of caramel flavor, expect to see a much larger number on your receipt. 
The coffee itself was a little bitter, which is not necessarily a bad thing. For me, it just required a couple of modifications. Adding a little sugar made it more drinkable; a couple pumps of vanilla would do the same and add a splash of flavor. 
Overall, Caffe Ladro is a great place to spend a couple of hours and get some work done against the large bay windows.
It has a cleaner, less rustic and homey feel than some Seattle coffee shops, which is a side effect of it being a coffee chain — still, this does not detract from its overall ambiance. 
Reach columnist Ash Shah at arts@dailyuw.com. Twitter: @itsashshah
Like what you're reading? Support high-quality student journalism bydonating here.