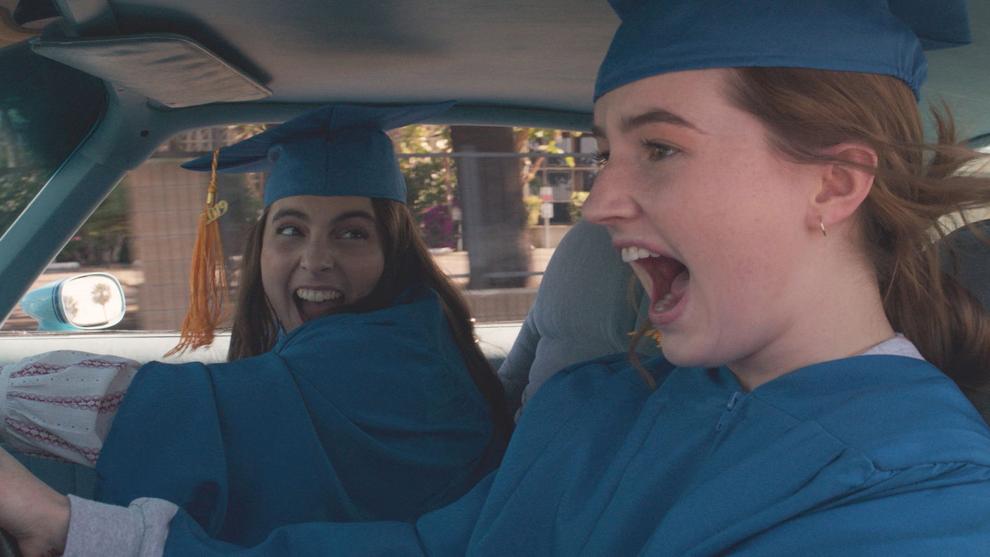 I grew up watching high school coming of age movies. From "Pretty in Pink" to "Mean Girls" to "High School Musical," my childhood idea of what high school would be was shaped by this genre. To this day, "Ferris Bueller's Day Off" remains one of my favorite films. Of course, high school didn't end up being at all like any of those movies. Admittedly, Olivia Wilde's directorial debut "Booksmart" isn't much like high school was either, but, smart, funny, and heartfelt, the film cuts to the heart of what it feels like to leave it.
The film follows Yale-bound Molly (Beanie Feldstein), the class president who focused on school to get into a good college and is seen as uptight by her peers. When she finds out that all her classmates who partied are also going to those good colleges, she decides that she and her best friend Amy (Kaitlyn Denver) need to go to their popular classmate Nick's party on the night before graduation to prove that they're fun people. Despite Amy's reluctance, Molly convinces her that this might be her opportunity to finally connect with Ryan, the girl she has a crush on.
The film sets the tone from the opening moments: it is bitingly witty, charmingly eccentric, and unapologetically young. The film lovingly parodies its high school coming of age predecessors, while also building upon and outdoing them. Unlike many of those films, it treats high schoolers as complex, fully-realized people rather than one-dimensional caricatures. The film has a full cast of side characters, and it does an excellent job of making you care about each and every one of them.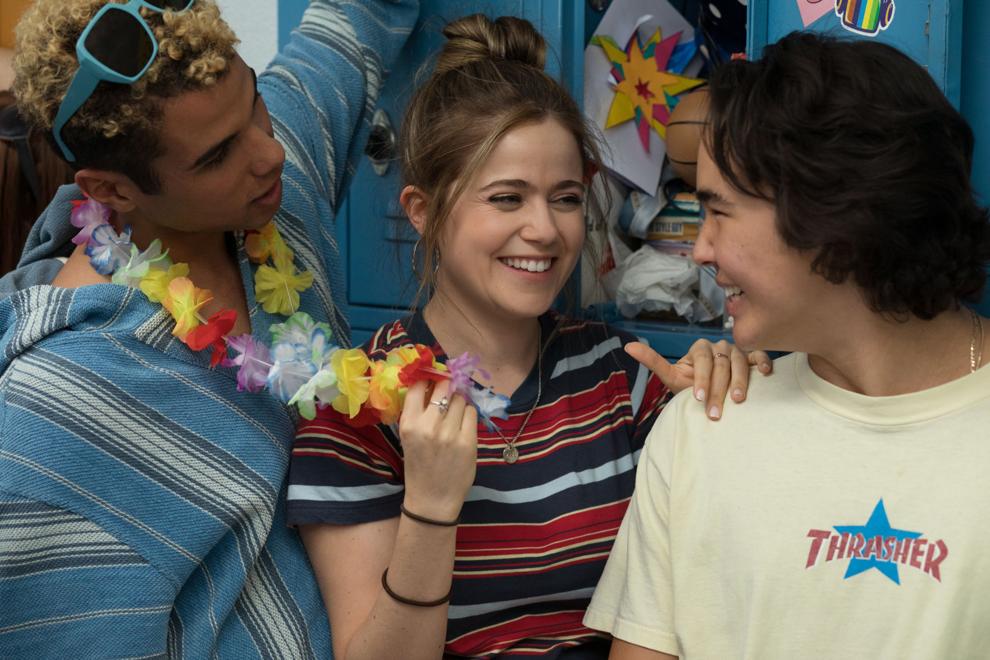 Outside of the plot, the film itself is technically excellent, with strong performances, clever editing, and creative, well-executed cinematography. The film contains a number of unexpected sequences, from a dance number to a scene where the characters are dolls, and yet they never feel dissonant — they fit naturally into the movie's oddball sensibility. And the soundtrack is absolutely popping.
Technical achievements aside, however, the real heart of the movie is the friendship between Molly and Amy. Feldstein and Denver portray the girls' friendship in a way that is so complex, genuine, and loving that it's hard to believe it's fictional. Despite its seemingly lighthearted premise, the movie deals with the same difficult, emotional truths of growing up that we all deal with, and Feldstein, Denver, and the rest of the cast handle these beats with such care that it feels like you're experiencing them yourself all over again. "Booksmart" perfectly captures the joy and tragedy of growing up and moving on, and that is what truly makes it a great film. For those of you who are graduating this year, this film is especially a must-watch.
It's difficult to put into words what "Booksmart" means to me, and I've been struggling to do so this entire review. The mere fact that a film like this, with a female director, female leads, and a diverse cast of three-dimensional characters, got made, is incredible. The fact that it was made with so much fun and creativity and love and is genuinely excellent is more than I ever could have imagined. I am going to see it again as soon as possible, and I think that you should too.
Reach Arts & Leisure Editor Sierra Stella at arts@dailyuw.com. Twitter: @sierramstella
Like what you're reading? Support high-quality student journalism by donating here.