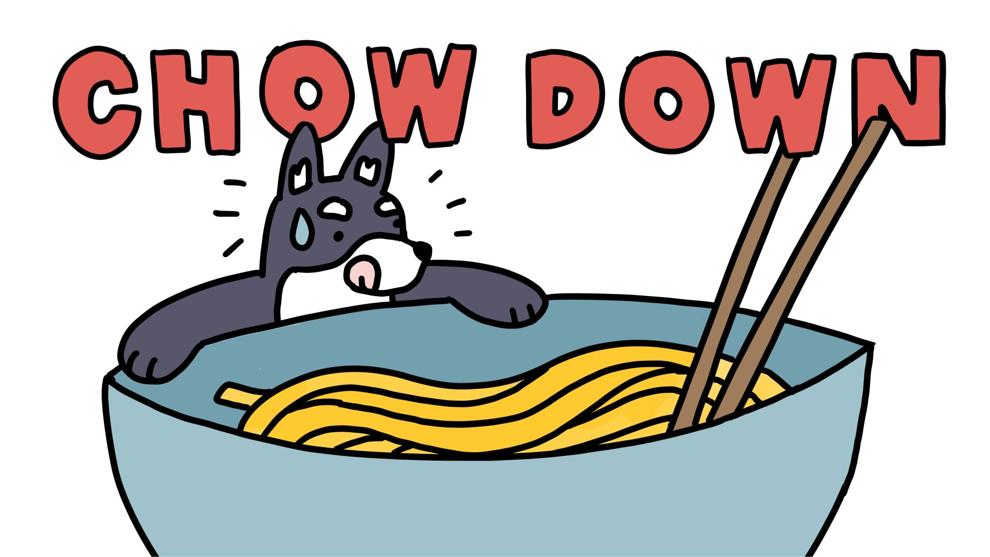 Author's note: Chow Down is a weekly column exploring the intersections of food and culture on campus and beyond. Its goal is to encourage readers to engage with food in new, thoughtful ways and, more importantly, enjoy chowing down.
In our increasingly interconnected world, it's hard to feel confident that any individual action produces a net-positive outcome. 
Purchasing a knock-off Gucci belt may inadvertently fund international organized crime and enjoying a $5 rotisserie chicken at Costco may come at the cost of a poultry worker's physical health. 
Evidently, we do not make decisions in a vacuum, and it's emotionally and mentally draining to keep track of the widening repercussions of our actions. 
But that doesn't mean it's not worth at least trying to put our money towards causes and people we can feel proud to support. We can and should "spend like it matters," the mantra of the Seattle-based online guide Intentionalist. The site, founded in 2017, allows consumers to search for local small businesses with the option to filter results to support particular communities. 
Without time to carefully source ingredients for home-cooked meals, busy students may resort to eating out at the cheapest or most efficient option, but there are compelling reasons to put more thought into when and where we dine out.
"First of all, because we vote with our dollars, money spent at a diverse local business is a vote for that local business to have a place in the community," Laura Clise, Intentionalist's founder and CEO, said in an email. "Secondly, it's an opportunity to connect with the people behind the businesses — to engage with folks from diverse backgrounds, and in doing so, to feel a stronger sense of personal belonging."
Intentionalist embraces intersecting identities, too. If you're in the mood to support a woman- and LGBTQIA+-owned, certified organic restaurant, you can find the right place through a quick search of Intentionalist's directory. Or, if you're looking for a family-, veteran-, woman-owned bar and restaurant, there's one for you, too.  
Clise put it best when describing her long term vision for Intentionalist as a forum that cultivates community and alters how we engage with money for the better. 
"Intentionalist envisions a future where we choose to connect with one another, build community, and invest in one another's possibilities — one coffee, doughnut, cocktail at a time," Clise said. "I hope that Intentionalist is a stake in the ground for a different way of relating to the money we spend — from transactional to relational —  from 'me' to 'we.'" 
With this in mind, here are my restaurant recommendations for Seattle Restaurant Week, the annual celebration of food characterized by $20 two-course lunches and $35 three-course dinners at participating restaurants. Special menus apply every day except Fridays and Saturdays.
For the average college student, myself included, a $20 lunch or $35 dinner exceeds the weekly budget. However, if you already plan to dine out for a special meal in the coming weeks, consider having it at one of these restaurants:
This Portland sushi chain will arrive in U-Village on Oct. 30 and prides itself on sustainability. In 2008, Bamboo Sushi became the world's first certified sustainable sushi restaurant and has since received additional sustainability certifications and formed partnerships with reputable sustainability organizations.  
This woman-owned restaurant serves food with a focus on seasonal, healthy ingredients. The majority of their Seattle Restaurant Week offerings include ingredients grown or made in Washington. I'm eyeing their crispy eggplant wrap. 
This family-owned Italian restaurant is serving entrees like scampi lemon risotto and desserts like orange zest olive oil cake. 
Highlights from the Seattle Restaurant Week menu offered by this minority-owned Japanese restaurant include the Chef Choice Sashimi 6 Kinds and Green Tea Lava Cake. Also notable is the ramen that they make in-house. 
This "New American" restaurant, in addition to being certified organic, is owned by a lesbian woman, Maria Hines,who is also a James Beard award-winning chef. Entrees alone typically cost around $30. 
Other restaurants of note:
Kisaku, Greenlake - Lunch and Dinner
Marjorie, Capitol Hill - Dinner 
I recognize that barriers may prevent people from making socially conscious choices about what and where they eat, but Intentionalist and Seattle Restaurant Week provide opportunities to do just that. Consciously putting our money towards small businesses that reflect our values, though a seemingly incremental action, is a commendable first step to advocate for greater inclusivity.
Reach writer Estey Chen at arts@dailyuw.com. Twitter:@esteychen
Like what you're reading? Support high-quality student journalism bydonating here.