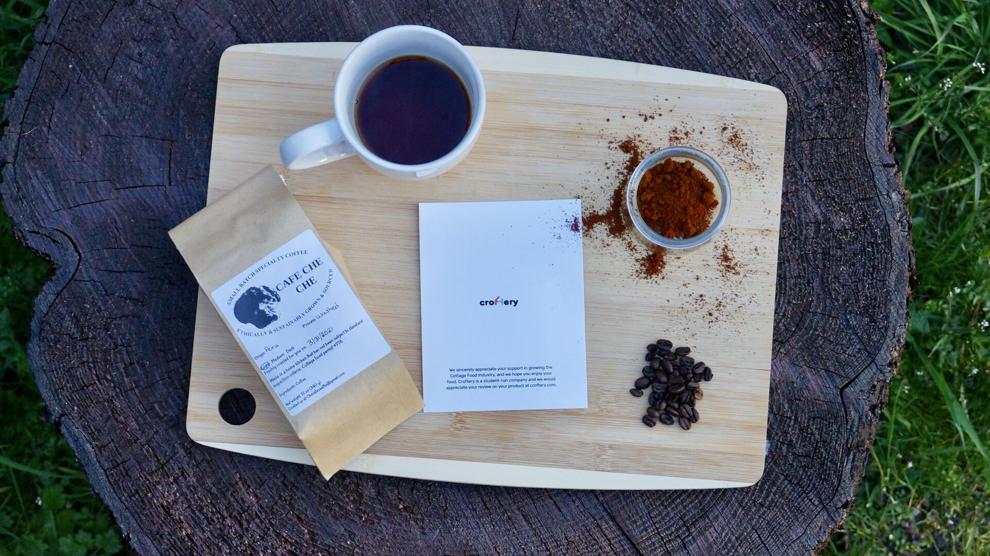 Cottage food permits allow individuals to sell a selection of safe, non-hazardous foods, ranging from dry baked goods to jams and spice, from their residential kitchens. The permit provides home cooks with a proper channel to start and grow their cottage food businesses.
Croftery, a UW student-led company, is an online marketplace and resource center for cottage food business owners that is working to connect cottage food makers to a larger consumer base.
"Putting it very simply, Croftery's aim is to connect certified home food sellers, or 'cottage sellers,' with an audience that wants to find it," Sanchit Singh, CEO and co-founder of Croftery, said. "That's our first mission. Our second mission is creating a space for people to become cottage home food sellers in a straightforward and simple manner, by providing resources and guidance in their application. And the third [mission] is creating a community where people can interact with each other and find authentic foods."
The Croftery team is fueled by personal food experiences and a collective interest in the cottage food industry in Washington state. Before the company launched, team leaders surveyed a group of Washington cottage food sellers. 
"The motivation for a survey is to understand our population base a little bit better, because we haven't talked about it before," COO and co-founder Albert Huang said. "Not a lot of people know the existence of the cottage industry, [but] in Washington State there's about 400 sellers. We don't really know who is selling these things, and we don't really know what they're thinking. So we wanted to gather more data on our argument, so we can kind of address those needs better."
According to Singh, the survey found that 92% of these sellers are women; the average annual income is $6,500; the industry saw a 13% decline in revenue during the pandemic; and 75% of businesses face trouble in growing their customer base due to the lack of a broad-reaching platform. 
"The loudest voice that comes out of these cottage sellers is that it's hard to market your food," Huang said.
As a result, Croftery is working to provide a place for sellers to list their items online. Making the process of becoming a cottage food seller more accessible is also part of the company mission. A blue certification button on the Croftery website contains information on the cottage food permit, application, and license.
"This is our first step of writing resources on streamlining the process of what to do, who to talk to, and we provide free support to people who want to become self-aware," Singh said.
Singh himself is in the process of becoming a cottage seller and is currently working on a larger collection of resources that will include videos, tutorials, and sample applications.
"Eventually, we hope and we really want to see if we can influence local laws," Huang said. "We have been in contact with [everyone from] government officials from the Washington State Department of Agriculture to the governor. It seems that [most businesses] lack a voice in the [cottage foods] sector, so we want to kind of be that voice. We want to bring awareness and even influence the laws."
Croftery's goal is to have an impact on the legislation surrounding cottage foods laws, which can vary from state to state. The team is interested in changing the current state law which places a $25,000 per household cap of annual income from cottage foods.
"We are trying to disrupt the local community and make it illuminate the cottage food industry," Mckayla Yang, Croftery's director of business development, said.
Yang said that, in talking to organizations within business incubator programs such as the Food Innovation Network, "the problem that they had recently, which we found out during a recent chat with them, is that they don't have people who are advocates for cottage foods, or people who are specialists in cottage foods."
Buying cottage foods has its benefits, such as access to specialty foods, affordable and customizable orders, and demonstrating support for local communities.
"If you ever go to farmers market, or if you just talk to one of these cottage sellers, you'll see they're really passionate," Huang said. "If you tell them that you're trying to help out the community, they're willing to, you know, sit beside you and tell you about their story and even help you out."
Reach writer Huma Ali at arts@dailyuw.com. Twitter: @humabali 
Like what you're reading? Support high-quality student journalism by donating here.