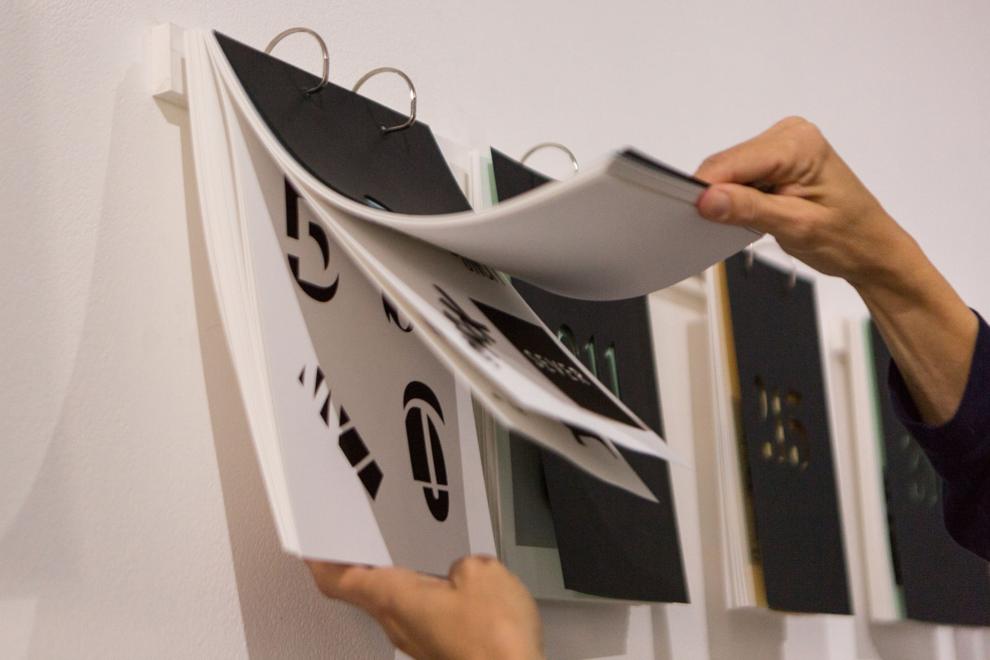 From typesetting to the creation of practical medical devices, the design research exhibition opening this week at the Jacob Lawrence Gallery explores design in its many forms. 
Across all three programs of the division of design, assistant professor in industrial design Jason Germany, associate professor in visual communications design Annabelle Gould, and associate professor and chair of interaction design Axel Roesler will showcase their research and creative scholarship over the past six to seven years in "Composite Gestures."
The common thread connecting the designers in this exhibition, other than the fact that each professor is up for promotion, is their works' contribution to the structure and function of everyday life. 
"Since each of us is in a different program, we thought this would be a really nice cross-section," Roesler said. "Showing all the divisions of design and all the intersections. The intersections are in part in teaching, that's why we have our folders on the wall. [Teaching] is also part of the research."
All three designers mentioned the dynamic relationship between their work, their teaching, and the design industry, which is where the research emerges in a similarly dynamic form. Alongside industry projects are design projects that examine teaching methodologies and projects collaborated on with groups of students over the years. 
"I think that you find in design, engineering, and some applied sciences, that the boundary between academics and industry is fuzzier in some cases," Germany said. "The common thread is that kind of inquiry, so a kind of problem framing and the different solutions and how you visualize those."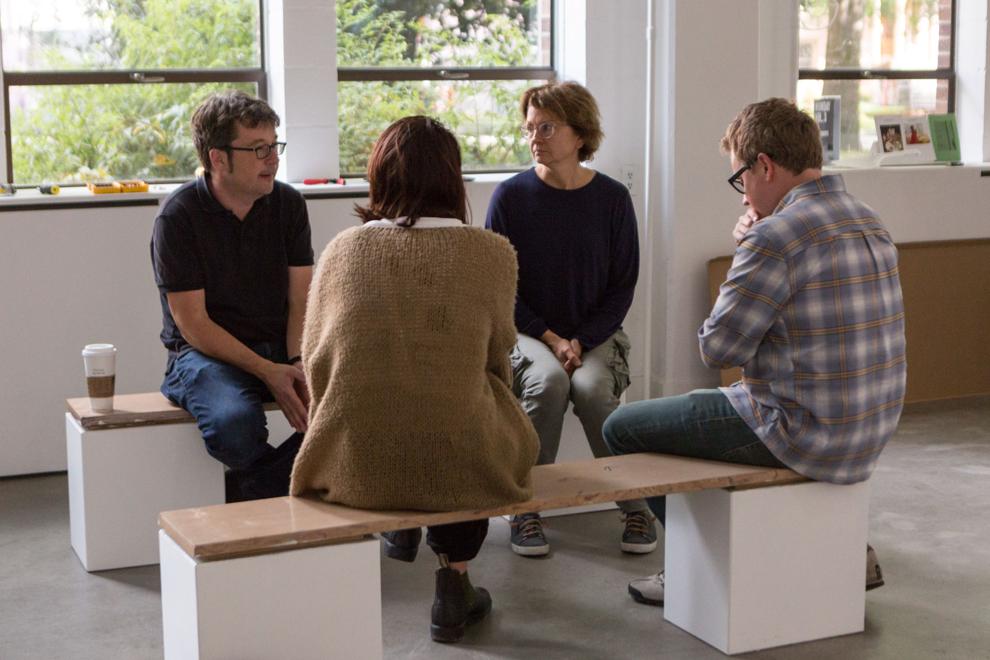 For instance, Gould's research is comprised of her recently launched Design Teaching Research and publications she has designed for clients, as she specializes in editorial design and typography. Gould emphasized that she finds her passion in the more practical side of design and the importance of design craft and practice. 
On another side of design, Roesler's work as an interaction designer considers the intersection of people, technology, and work, specifically in high-stakes environments such as hospitals and aviation. He will be showcasing his design work with a data organization for a commercial flight deck at Boeing and the design of an Anesthesia Medication Template that looks to minimize medication errors in operating rooms, along with snapshots of other projects. 
Germany's work as an industrial designer ranges from research and teaching projects including wearable computing to product semantics, some lasting multiple years. 
"The thing that's kind of interesting or challenging in thinking about presenting this work in a space like this is that many of these projects are multi-year," Germany said. "It's a little tricky to try and communicate what went into that. I tried to show a little bit of the final outcomes of these projects, as well some of the process and prototyping and field research that went into that kind of design." 
Between the three of them, many corners of the design of everyday life are accounted for, drawing attention to the diverse work that designers do in the tangible present, while also illuminating the potential for design research to ask questions of how design will or ought to shape everyday life in the future. 
"I would say that our division is a healthy mix of both. I think there's some faculty that do research that's more speculative, future-oriented and then there's more pragmatic or functional things that need to get done, whether it's the form or finish of things or the typesetting," Gould said. "I think our students benefit from both."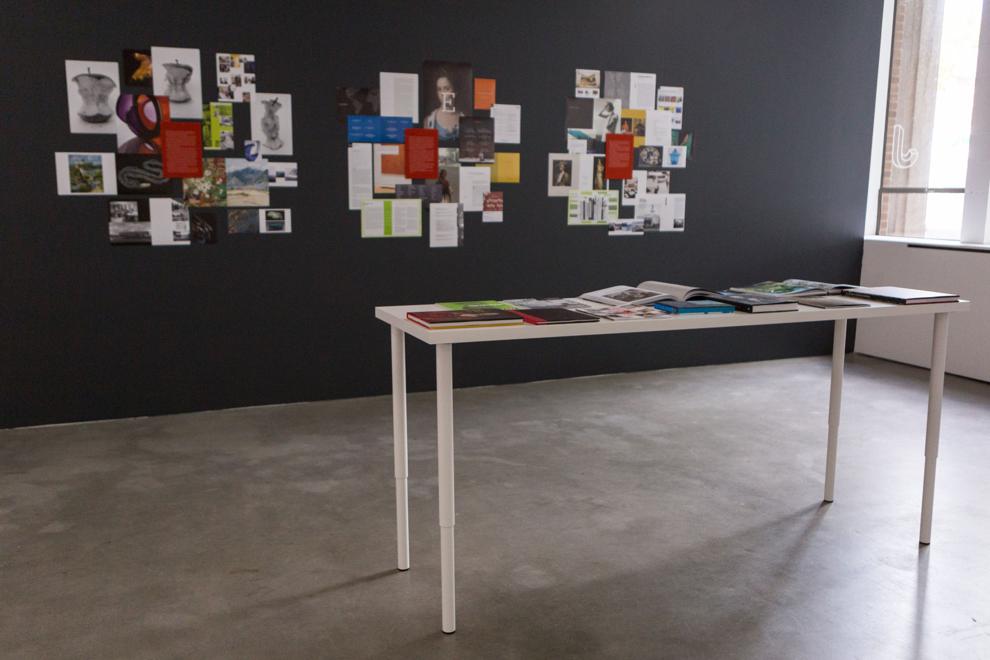 It was clear in talking to Germany, Gould, and Roesler that while what they are showcasing their individual research and design projects, what comes first for them is their work teaching the design cohorts that come through the school every year. 
"These projects are just anchor points — really what it is is the design program is what makes it possible," Roesler said. 
The opening reception for "Composite Gestures" is Wednesday, Sept. 25 from 5 to 7 p.m. The show runs from Sept. 26 to Oct. 12 at The Jacob Lawrence Gallery in the Art Building. Gould, Germany, and Roesler will also be presenting their work in a lecture form Sept. 26, Oct. 3, and Oct. 10. 
Reach Editor-in-Chief Mira Petrillo at arts@dailyuw.com. Twitter: @mira_petrillo 
Like what you're reading? Support high-quality student journalism by donating here.