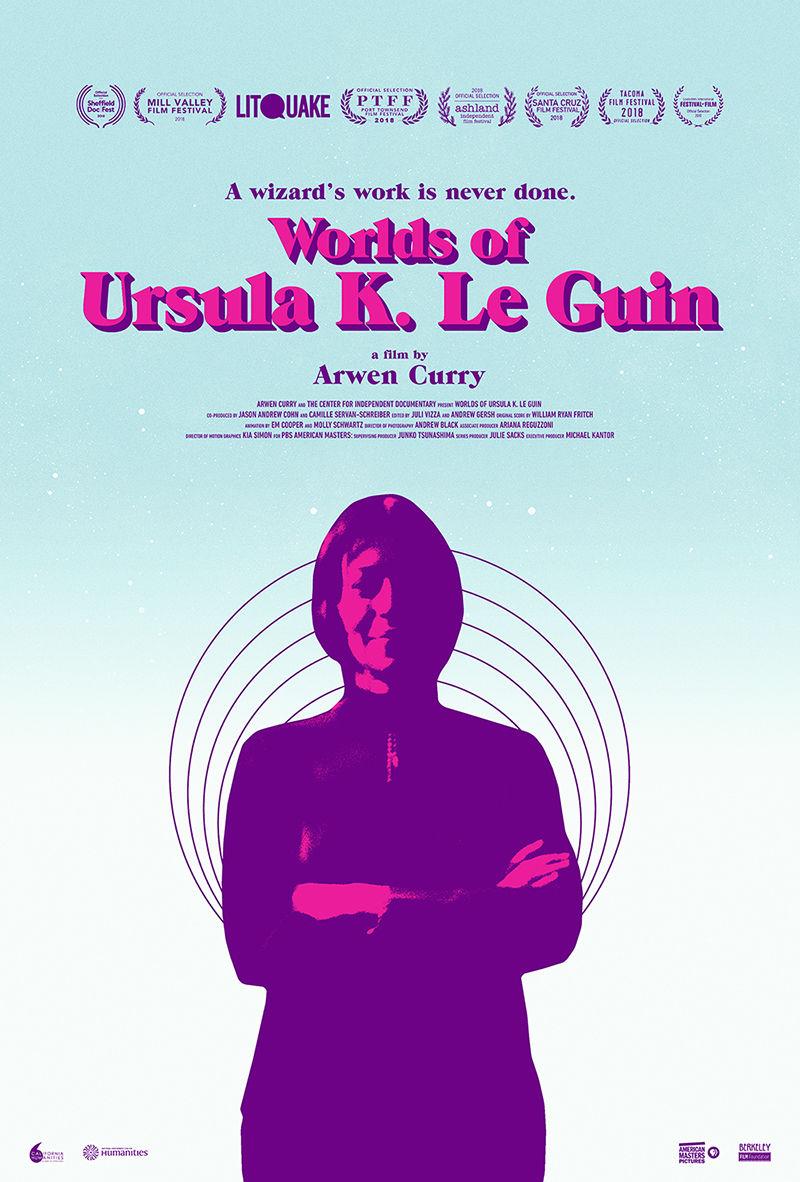 Arwen Curry's "Worlds of Ursula K. Le Guin" dives into the life of the late writer Ursula K. Le Guin, known for her remarkable depictions of science fiction worlds in the 1960s and '70s, a time when the writing industry was mainly dominated by men. The documentary dives into her work, recreating colorful scenes from iconic novels such as "A Wizard of Earthsea" and "The Tombs of Atuan" with moving watercolor paintings that engross the viewer.
But this film is about more than just striking visual effects. Filmed over 10 years, "Worlds of Ursula K. Le Guin" showcases the evolution of Le Guin's books and writing career. In reference to her early novel,"A Wizard of Earthsea," she explains in the film, "I couldn't even imagine a woman wizard or a female protagonist." After 18 years of battling stereotypes and pushing boundaries, she would publish the fourth novel of the "Earthsea" series,the first one featuring a female protagonist and a woman's story.
As Le Guin's popularity grew, she balanced being a mother of three children with working on publications that constantly pushed the boundaries of what was accepted in the genre of science fiction. In "The Dispossessed," she dealt with writing a utopian anarchist society, stating that "every story must make its own rules."
That philosophy is apparent in "The Left Hand of Darkness," the novel that established Le Guin's status as a major science fiction author. This novel features Le Guin's great creation called the Ekumen, an infinite confederation of planets that enabled her to experiment and dive into so many different stories and scenes that had previously not been explored. In this way, she was able to explore themes of gender fluidity in a time in which it would have been considered too radical.
It's this sort of imagination that Neil Gaiman, author of "The Sandman" and other science fiction and fantasy works, comments on, saying "It was like nothing else that had ever been done before."
Le Guin also paved the way for the popularity of other female fantasy and science fiction writers such as J.K. Rowling. "I don't think Harry Potter could have existed without 'A Wizard of Earthsea' having existed," Gaiman says. "That was the original, the finest, and the best."
Arwen Curry collects and interviews a diverse group of popular authors, from Michael Chabon to Margaret Atwood. All of them have nothing but praise for Le Guin, who also happens to be the first woman to win the Hugo and Nebula Awards for science fiction and fantasy. However, Curry is careful to portray Le Guin not just as an enduring literary great, but as an inspirational portrait of a woman's growth from a small pulp-fiction writer to a powerful feminist.
The documentary comes at a sad time, just months after the death of the 88-year-old writer in early 2018. However, it proves that Le Guin's words will live on through the generations of her avid fan base that continue to explore and enjoy her work today.
"I never wanted to be a writer," Le Guin says, smiling wryly into the camera. "I just wrote."
"Worlds of Ursula K. Le Guin" is playing Jan. 22 to 25 and Jan. 30 to Feb. 1 at Northwest Film Forum, with the director in attendance on Jan. 24.
The verdict: Featuring beautiful visuals, old news clips, and exclusive interviews from the late Le Guin herself, "Worlds of Ursula K. Le Guin" functions as a wonderful primer for people new to Le Guin's work while offering enough for old fans to delight over. Curry's film honors Le Guin and confirms her place in literary society as a rebellious, experimental writer who changed the science fiction and fantasy genres.
Reach writer Divya Rajasekhar at arts@dailyuw.com. Twitter: @divraj16
Like what you're reading? Support high-quality student journalism by donating here.