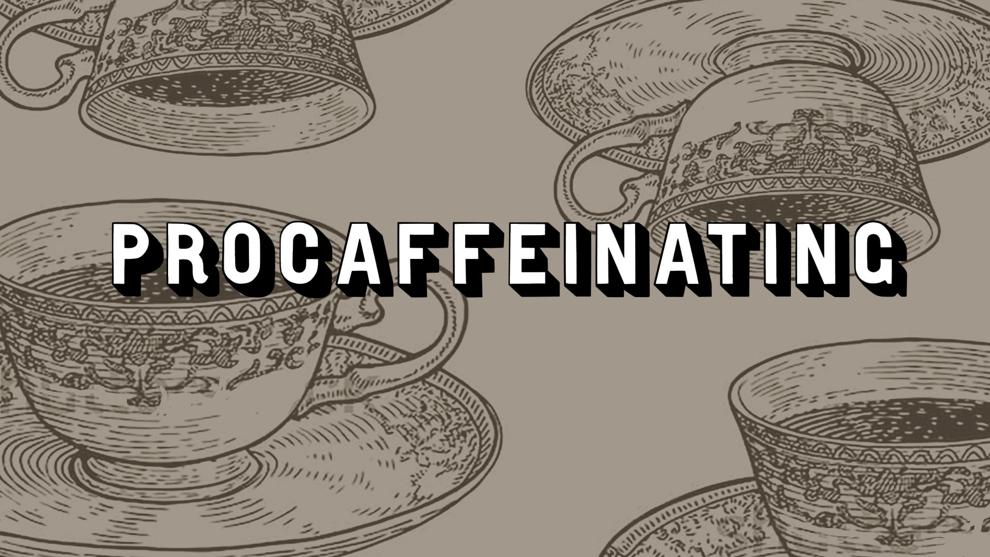 I started this column last spring in an attempt to force myself to leave the comfort of my apartment and see what Seattle has to offer. 
I was a Starbucks-loving Californian thrown into the bustling Seattle coffee scene with no idea how to navigate it. So, I started with a simple Google search: "coffee shops near me."
This question was answered with what I can only assume was (probably) the world's longest list of coffee shops.
I figured it was as good a starting point as any.
A lot of the cafes I ended up exploring over the last couple of months have been spread across the city, but it's only fitting that I end with the ones closest to home. 
For anyone who isn't willing to spend 45 minutes in line at the Suzzallo Starbucks followed by another 15 to actually get their drink, here are some other on-campus options for a morning caffeine jolt.
I began my journey at West Campus' very own Husky Grind.
When I first started at the UW, my freshman year, I lived on West Campus. I was thrilled at the prospect of having a coffee shop so close to me. 
This burst of excitement faded pretty quickly.
I was not a huge fan of Husky Grind's coffee, with it leaving a bitter aftertaste in my mouth. If you're looking for something other than coffee, The Daily's resident chai latte expert attests to the Husky Grind serving a decent, albeit slightly bland, chai latte.
Overall, for me, the Husky Grind proved mediocre at best.
So for my next stop, I headed for the oldest cafe on campus, tucked in the basement of the Art Building: Parnassus.
The Art Building is quiet; the halls usually empty of people with classes going on behind closed doors. Parnassus, however, has a very different vibe. 
The cafe is lively; the music can be heard as soon as you enter the basement level. There are 20 or so tables around the room, usually filled with students, as well as a couple of couches.
I tried an iced white mocha with soy milk and actually really liked it. My main issue with unflavored soy milk in coffee is that the bitterness of the espresso often overpowers the drink, but in this case, the sweetness of the white chocolate offset that bitterness, creating a smoother, richer flavor. 
Moving from the oldest coffee shop to the newest, I headed to the Microsoft Café. 
The cafe was full when I went, and based on all the times I've passed the building, it seems like it always is. Every chair was filled with a student, headphones in, with a laptop in front of them, probably working on their latest coding assignment. 
Was the coffee good? Yes.
Was it the $110 million coffee I was expecting? Not so much. The coffee, while strong and flavorful, didn't quite live up to my expectations. The food menu, however, exceeded them.
From vegetarian quinoa bowls to power salads and soups, the cafe offers a wide variety of actual food options beyond coffee. 
The cafe also offers a large range of pastry options; I recommend the Marion Berry Pinwheel Danish. The soft, flaky pastry is served warm and is perfect for a midday snack, pairing well with a hot coffee. 
Most of the other coffee shops on campus either are Starbucks or serve Starbucks coffee. If you are craving Starbucks coffee, I would recommend trying the latter to avoid long lines. Reboot in the computer science building or Etc. in the HUB both serve Starbucks coffee and almost never have long lines. 
It's been a long road, with 18 coffee shops across two quarters, countless bus rides, and an amount of money spent on coffee that I don't even want to think about. From small streets in Ballard to the bustling heart of Capitol Hill, this column has taken me all over this once-unfamiliar city, and it's only fitting that I end it, right where I began, in the U-District. 
Reach columnist Ash Shah at arts@dailyuw.com. Twitter: @itsashshah
Like what you're reading? Support high-quality student journalism bydonating here.