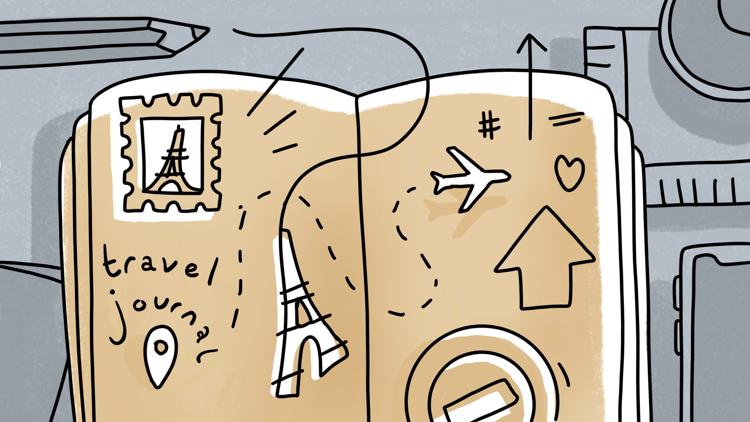 As far away from home as she'd ever been, Ebsitu Hassen, current third-year comparative history of ideas and anthropology double major, found beauty in both the differences and similarities between Brazilian culture and her own.
Hassen's story couldn't have been shared at a more fitting time. With the ongoing protests against systemic racism and police brutality across America and beyond, necessary as it is, I felt honored to be in this moment, simply sharing stories of travel and deep-seated discoveries. 
Hassen found out about the month-long study abroad in Salvador da Bahia on a flyer in high school. She knew she'd be going before she'd even gotten to the UW, as nerve-racking as the prospect of traveling overseas for the first time may have been. 
"Preparing for that experience, I was obviously very excited but also very anxious," Hassen said. "Just because it would be my first time traveling somewhere completely alone." 
But unsurprisingly, Hassen fell in love with the landscape, people, art, and fresh, tropical fruit in Brazil. The lizards crawling up her leg in the shower, however, were a bit less welcome. 
Hassen said adaptation was by far one of the dominating themes of her trip, with the unplanned animal interactions or the unexpected torrential downpours far heavier than the ever-present mist we Seattleites are familiar with. One of the main sources of her adjustment though was in her living arrangement. 
"I really wanted to get the full experience while there, so having a host family, they're opening up their home to you," Hassen said. "It's a privilege to be allowed into someone's home, especially as a foreigner."
Hassen mentioned the language barrier as one of the obstacles of doing a host stay, among other things. 
"It's hard when you're very drained and sometimes all you want to do is take a nap," Hassen said. "So adapting to how they time things out, when they are awake, when they have lunch, when they have dinner, if they do, adapting to all of that." 
Despite any altered rest times or meals, Hassen expressed overwhelming gratitude for her experience with this family, who went out of their way to expose her to their culture, making her feel welcome and fulfilled in an unfamiliar setting. 
Stemming around a five credit course on Afro and Indigenous cultures of Brazil, this program appealed to Hassen in a personal sense, and ultimately introduced her to a newfound intimacy with her Black identity. 
She described herself as coming out of this month further evolved in her thinking, more introspective, as well as aware of the subjects of race and intersectionality that exist worldwide.
"From a Western lens, we kind of view the issues that are happening against Black bodies to be confined to our Western society and we don't really see how it impacts other people in other countries," Hassen said. 
But as emotionally investing or difficult some of the lessons she took from this experience abroad may have been, the acquired knowledge brought Hassen closer to her heritage, history, and other Black identities. 
She told me about a day on the study abroad when class was canceled, and she and the other girls with textured hair visited an Afro-Brazilian-run salon, where they learned to care for their hair and find internal expression through something external. 
"Knowing there are things that we can closely relate to stemming from our Blackness and find beauty in, is something that was very deep for me," Hassen said. "It wasn't something that I really looked into before — the value of history and the beauty behind my roots, metaphorically and literally."
As white bodies and people of privilege shift into this moment of increasing their efforts to listen with intent to the experiences of Black struggle, systematic racism, and hardship, I felt grateful to hear Hassen's story of travel and revelation, in a moment where we could all use a bit of traveling inside. 
Reach columnist Billie Featherston at arts@dailyuw.com. Twitter: @billiefeathers1
Like what you're reading? Support high-quality student journalism by donating here.