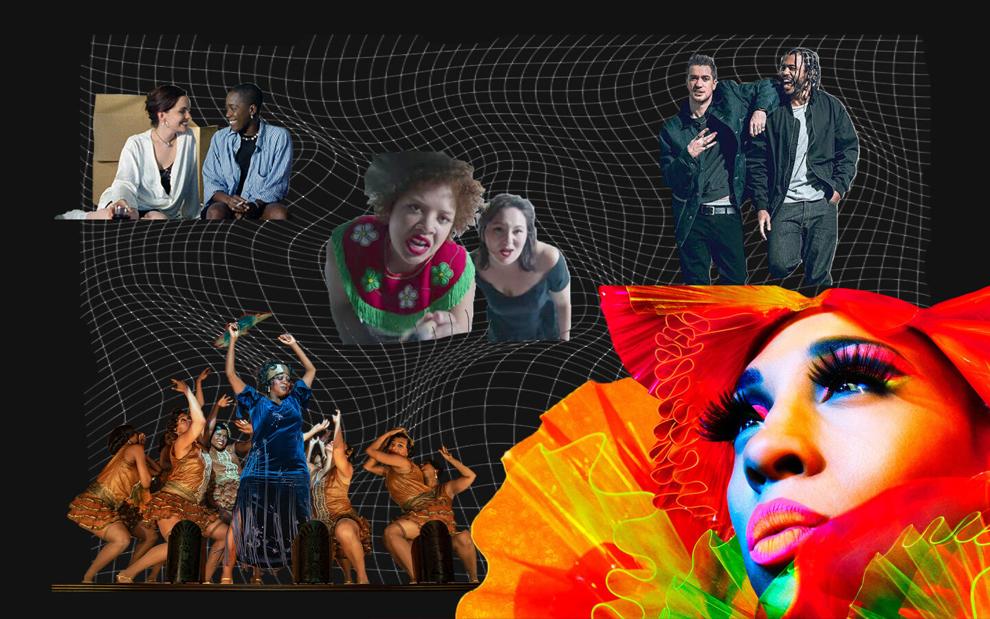 What began as a weeklong celebration in 1926 is now an entire month dedicated to recognizing Black stories and histories. The following is a list of suggested media you can stream to honor and learn from Black voices.
Joel Garcia, co-president of the UW Film Club, recommended two movies that the club watched to commemorate Black History Month.
The first was "Daughters of the Dust," a 1991 film written and directed by Julie Dash. The movie, which was the first feature film directed by a Black woman to have a general  theatrical release in the United States, follows a family descended from slaves starting their lives in America.
"I thought it was a nice portrayal because it's not deeply political … it's not a political struggle that's grim," Garcia said. "This is a whimsical film and a celebration of a culture that not a lot of people know about."
"Black Mother," directed by Khalik Allah and currently available on Apple TV, was also recommended by Garcia. The documentary portrays the lives of people in Jamaica and documents Allah's familial connections to the country.
Garcia went on to suggest the French film "La Haine," the documentary "Time," the episode "Lovers Rock" from the series "Small Axe," and the Spike Lee film "Do The Right Thing" as media to watch this month.
Cheryl Lee, the head of marketing for the UW LUX Film Production Club, also offered recommendations in light of Black History Month. 
"I really like everything Barry Jenkins does," Lee said. "[He's] the director of 'Moonlight' and 'If Beale Street Could Talk.' Everything he does is incredible to me."
Lee also delved into critiques of "Moonlight" that were discussed in a recent club meeting, saying that while she enjoyed the movie, it could be seen as perpetuating a single Black narrative.
"I love 'Moonlight,' but it could be problematic because the father figure is a drug dealer and there's a single mother," Lee said. "Even though it's representation, is it really representing the nuances of Black life in America?"
In addition to consuming media focused on Black narratives, there needs to be attention on the stories being portrayed and who is responsible for these representations. The new Netflix movie "Malcolm & Marie,'' according to Garcia, faced backlash due to its analysis of Black struggles under a white director. "Green Book," the Best Picture winner at the 2019 Oscars, was also criticized for perpetuating the white savior narrative.
Lee also recommended the documentary "13th" and the Netflix miniseries "When They See Us," both written and produced by Black filmmaker Ava DuVernay, the film "The Hate U Give" by George Tillman Jr., and "Judas and the Black Messiah" by Shaka King.
I also want to include some of my personal favorite movies, TV shows, and artists I believe are worth streaming.
"Ma Rainey's Black Bottom," directed by George C. Wolfe,is a movie you've probably seen on the Netflix home page. The film portrays the historic accomplishments of "Mother of the Blues" Ma Rainey as she and her supporting band record a vinyl record during the 1920s.
If you're looking for new music, I highly recommend Weaves. Fronted by Jasmyn Burke, the band falls somewhere in the range of alt-rock and indie. Their 2017 single "Scream," featuring Inuk throat singer Tanya Tagaq, is a great introduction to their music.
Queer Black histories are featured in the FX show "Pose," created by Steven Canals, Brad Falchuk, and Ryan Murphy. The show explores the lives of queer Black men and trans women during the 1980s New York drag scene. The show is currently on Netflix, and with the third season currently in production, now is a great time to catch up. Jennie Livingston's documentary "Paris is Burning," following the same subject, was also recommended by the film club.
Additionally, the 1996 film "The Watermelon Woman" is the first feature film directed by a Black lesbian. While it may seem like a documentary, the movie is entirely fictional, and follows director Cheryl Dunye as she hunts down information on an uncredited Black actress from the 1930s. The movie creates histories in place of those that have been forgotten. 
"Blindspotting," directed by Carlos López Estrada, is a film I recommend watching as well. Following the events of a police shooting, the movie brilliantly walks the line between comedy and drama, arguably one of the most relevant films I've seen in a long time.
Hopefully this list has put some new movies, TV shows, and artists on your streaming list. While Black History Month is only 28 days long, we can and should be celebrating Black stories year-round.
Reach contributing writer Natalie Roy at arts@dailyuw.com. Twitter: @nataliedroy
Like what you're reading? Support high-quality student journalism by donating here.