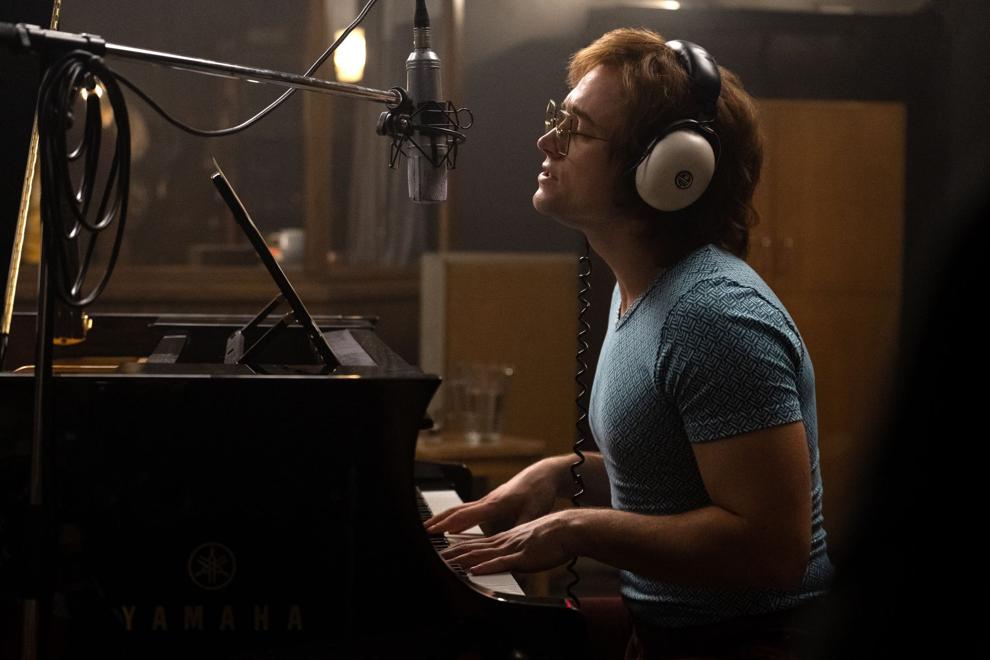 Few careers become intertwined as quickly as those of Elton John and Taron Egerton. Previously acting alongside each other in "Kingsmen: The Golden Circle," Egerton now finds himself playing the musical icon on the big screen in "Rocketman," emulating the trials and tribulations of John's life and career along the way. Don't worry, you won't see him smash anyone with a piano or anything like that.
What you will see is a fantastic performance by Egerton, effortlessly embodying John's energetic nature on stage while simultaneously chronicling the darkness he experienced offstage during his ascent to worldwide stardom. Needless to say, whenever he's on screen, he is fully in control of what's happening, and the feeling is palpable.  
The movie opens with John, clad in a flamboyant devil suit, bursting through a set of doors to a group-therapy session. There, he tells the group that he's an alcoholic and a drug addict and that in general, he has problems galore. The juxtaposition between his zany physical appearance and intense subject matter immediately sets the tone for the film to follow.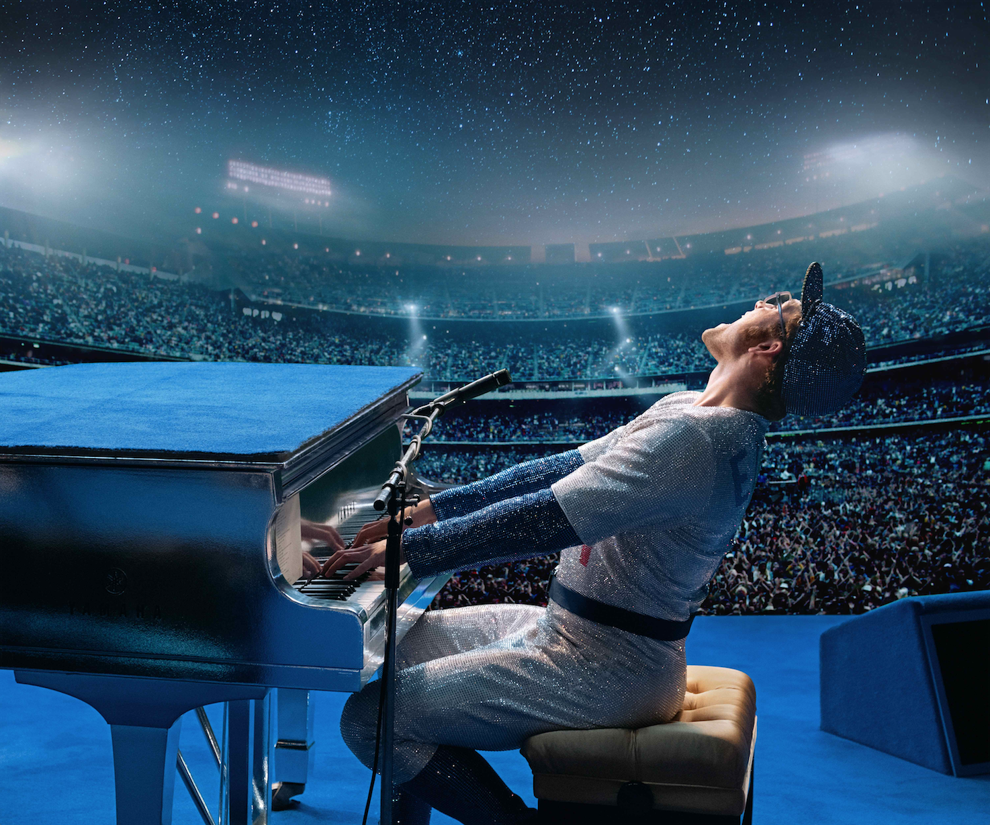 It's also made clear early on that "Rocketman" is not just a music biopic, but a full-on musical filled with fantastical set pieces and dreamy song-and-dance numbers that, at least in the first third of the movie, cleverly serve as transition points between the phases of John's life. As the movie progresses, director Dexter Fletcher gets experimental and piles on additional flavor and pizazz that keep the numbers fresh and appealing. Heck, he literally sends John to the bottom of a pool and out into space within a 25-minute period.
John's resume speaks for itself, with 67 Billboard Hot 100 hits over a 30-year career, seven consecutive No. 1 albums in the United States, and nine No. 1 singles. "Rocketman" certainly does not let you forget the breadth of John's career achievements, but it devotes a significant amount of time to exploring the loneliness and betrayal he felt during his rise to stardom, and how he used music as a temporary respite for his inner turmoil. Additionally, it does not shy away from covering the exploration of his sexuality, and how his tendency to fall head over heels for men and women alike came back to bite him later on.    
The most adverse of these relationships is the one he had with music manager John Reid, who Elton falls in love with in the film only to find later that Reid is simply mining him for money. Reid is played by Game of Thrones alum Richard Madden, who delivers one of many great performances from a high-quality supporting cast. This includes Jamie Bell, who plays John's lyricist and longtime friend Bernie Taupin, and Bryce Dallas Howard as John's mother, who I could not recognize for the life of me during the movie.
Overall, this film is a blast. Its abandonment of traditional biopic conventions in favor of over-the-top spectacle works extremely well in its favor. Despite its camp, however, it doesn't gloss over John's struggles, and in Egerton it possesses a lead actor that can portray those struggles in a compelling way. It's well-paced, well-written, and well-acted, and together, those make a movie well worth seeing in my book.
Reach reporter Chris Angkico at arts@dailyuw.com. Twitter: @chrisangkico
Like what you're reading? Support high-quality student journalism by donating here.