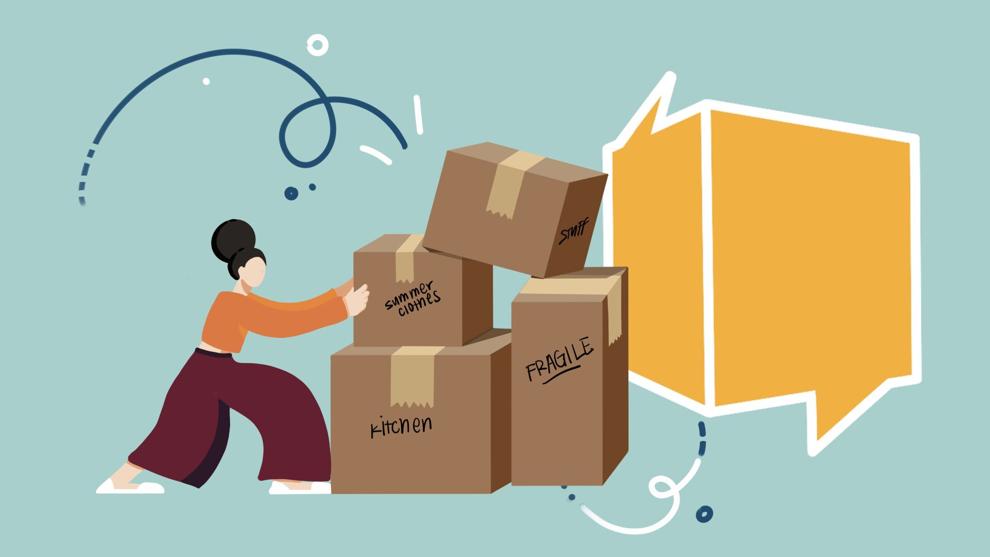 If you're a college student and from out of town, you probably understand the frustration of trying to find a cheap place to store your things after your dorm lease ends. StoreStash is a new interpersonal and convenient way for students to easily find a place to store their belongings for the summer, or convert the free space in their apartment or garage into storage for other students for some extra cash.
StoreStash works as a cheaper alternative to other storage companies and units, with current prices of $42 per box and optional add-ons for packaging and delivery for an extra fee that is less than is typically charged by Dorm Room Movers.
Instead of waiting for delivery trucks to pick-up and drop-off a student's boxes on a company's rigid schedule, StoreStash allows it to be coordinated between the customer and the StoreStash lister. It also provides an optional service of delivery, helping customers transport their belongings to the lister's residence.
Originally from Seattle, co-founder Gabriel Wilson, an out-of-state student in Georgia who recently graduated from Georgia Tech, understands the frustration of trying to find a cheap place to store belongings before a dorm lease ends. 
"A couple years ago I conceived this idea [with my brother] to essentially make it easier for students who are out-of-state or studying abroad to find storage space within their actual college campus, as opposed to purchasing storage space in an external unit or with another company," Wilson said.
Students are already creating systems through friends, Facebook, and Reddit to save money on storage during breaks. StoreStash immediately provides customers with listers on or near their campus.
Students can rest assured that they will be leaving their belongings with peers, as all participants must register with a school email. Once the student creates an account, they can quickly choose a lister, reserve spaces, coordinate a drop-off or pick-up, and continue on with their break.
On the last day of the storage agreement, customers will receive an email from StoreStash asking how the lister did. In the survey, they can either give them a good review or file a complaint if they believe that the StoreStash lister mishandled their belongings. 
"You're reporting back to StoreStash whether or not there was something problematic with the storage that you purchased," Wilson said.
He added that although there's always a risk, there's sometimes a better sense of security knowing that it's a student on campus people are storing their belongings with, rather than a complete stranger.
Any student can become a StoreStash lister, which provides additional income for students with extra space in their apartment or garage. If students have a car, they can easily provide pick-up and delivery services for a customer to make an extra $25. 
"I made a couple of hundred bucks … my apartment's pretty big, we have plenty of room just in the lobby area," Paolo Francisco, a Georgia Tech student and StoreStash lister, said. "My roommates and I, we have a stash right there and it gives us a little [extra] income to earn."
Francisco said that having a utility cart is helpful for deliveries. Only StoreStash listers are allowed to provide deliveries, but customers can drop off their things at the lister's place by themselves or with friends at no extra cost.
"My goal is to have students feel comfortable, and maybe even meet somebody in the process, and get this storage hassle out of their head," Wilson said. "You're trying to get into your summer, you're trying to enjoy your summer, you shouldn't have to worry about beddings and kitchen items."
If you have the extra space, your 9-month housing agreement is coming to an end, or you have to move out awkwardly for three weeks between your two 12-month housing agreements, consider signing up for StoreStash.
Reach writer Kat Rios at arts@dailyuw.com. Twitter: @gatoespacia
Like what you're reading? Support high-quality student journalism by donating here.