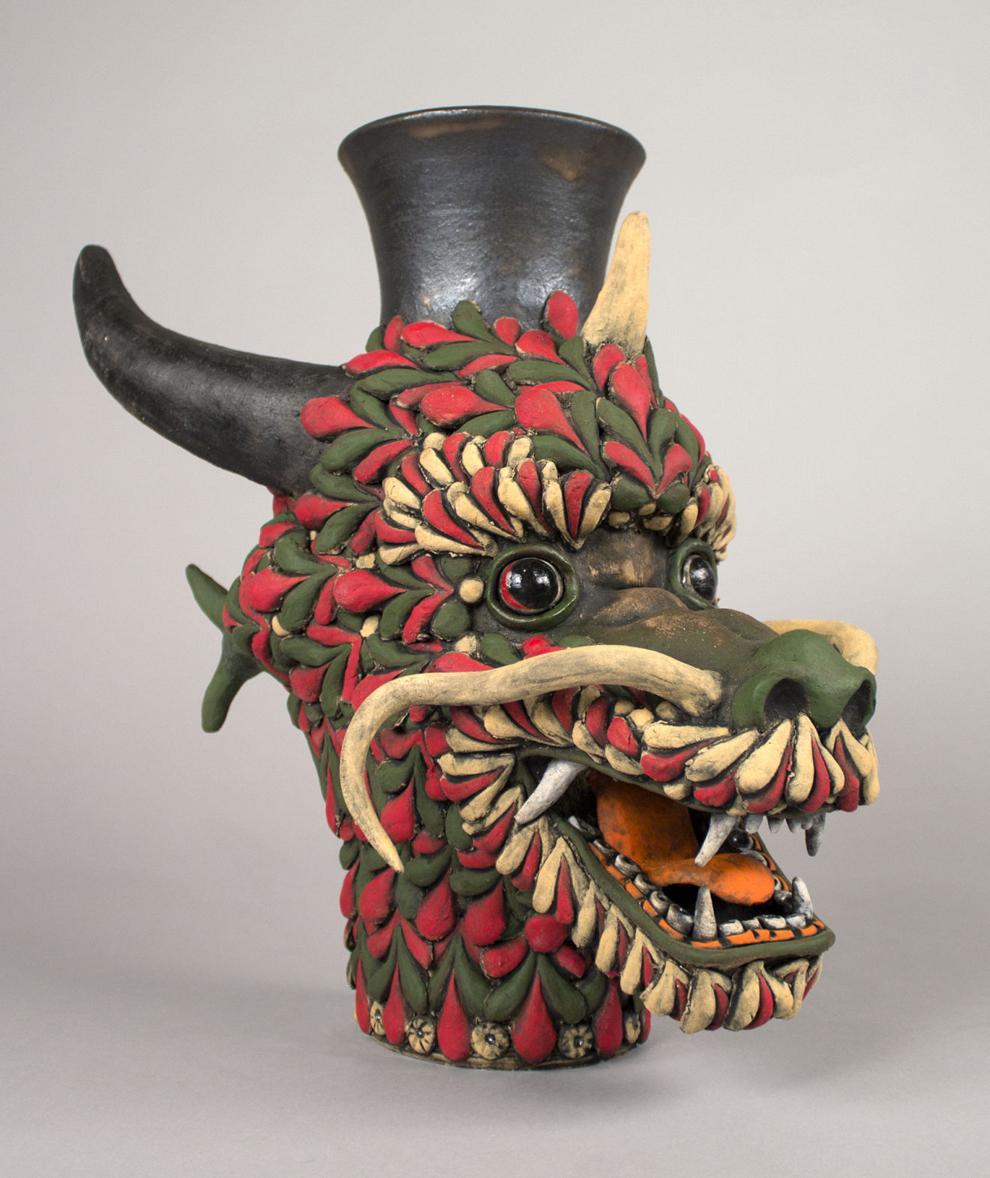 A UW alumnus is developing a new collection of ceramic sculptures based on the 12 animals of the Chinese zodiac, paired with 12 additional works creating a Mexican zodiac. The collection will be featured at the Seattle Art Fair this August.
Originally from El Paso, Texas, George Rodriguez is a 2009 graduate of the UW's Master of Fine Arts (MFA) program, where he received an education he described as "invaluable." 
"I learned how to push and develop my ideas through a series of critical discussions," Rodriguez wrote of his experiences at UW in an email. He added that the MFA program "helped me transition into an arts career outside of school." 
His newest collection of zodiac sculptures draws on the themes of culture and community present in his previous work, while allowing him to develop new themes of interest. The sculptures take the traditional Chinese zodiac to a more intimate level, as he has chosen to personify the animals he sculpts and model them after friends and family members. The collection is made even more personal by the addition of the 12 Mexican zodiac figures, a direct connection to Rodriguez's Mexican-American heritage. 
"I like the origin story of the Chinese zodiac animals and how we build strong connections to the animal we are assigned, even when we don't fully identity with our given animals we can find attributes that we relate to," Rodriguez wrote of his inspiration for the zodiac collection. "I love that compromise and acceptance." 
Rodriguez also noted that he was inspired by the "Circle of Animals," a sculpture by contemporary Chinese artist and activist Ai Weiwei that depicts the 12 animals of the Chinese zodiac in the form of bronze and gold statues.  
Rodriguez describes community as the core theme of his work, evident in both the zodiac sculptures and his earlier collections.
"At the core of the zodiac sculptures are the people that experience the sculptures; the similarities that can be discussed as a viewer and the conversations that the animals will spark," Rodriguez wrote. "We want to share our stories." 
Much of Rodriguez's ability to create sculptures that so powerfully represent the themes of culture and community can be attributed to his extensive travel experience. In 2009, Rodriguez was one of the recipients of the UW Bonderman Travel Fellowship, which allows undergraduate and graduate students to travel internationally and engage in independent exploration of their personal areas of interest. Rodriguez visited a variety of countries in Asia and South America over the span of eight months, where he explored how individuals use art to connect to their cultures. 
"[Rodriguez is] interested in expressing the connectivity among different cultures," Shayla Alarie, an employee of the Foster/White gallery, where Rodriguez's work is being displayed, said. She added that his work examines "the roots of who we are and how we define who we are."
Rodriguez also uses these core themes as a base for other collections that reflect his engagement with current social and political issues. In particular, his sanctuary figures collection, based on tomb guardian figures from central Mexico, "directly address the divisive rhetoric coming from the presidency," Rodriguez wrote. 
"My ideas are based in unity and community and current administration's policies are separating and diving communities," Rodriguez wrote. "I'm creating figures of people that have been or are being marginalized."
Rodriguez shared that he plans to further develop the zodiac collection in the future, as well as continue developing projects that blend familiar images with his Mexican heritage. 
Be sure to visit the Seattle Art Fair at the CenturyLink Field Event Center August 2 to 5 to view Rodriguez's striking sculptures for yourself. His work is also on display at Foster/White Gallery in Seattle. 
Reach writer Lisa Gyuro at arts@dailyuw.com. Twitter: @lisamgyuro