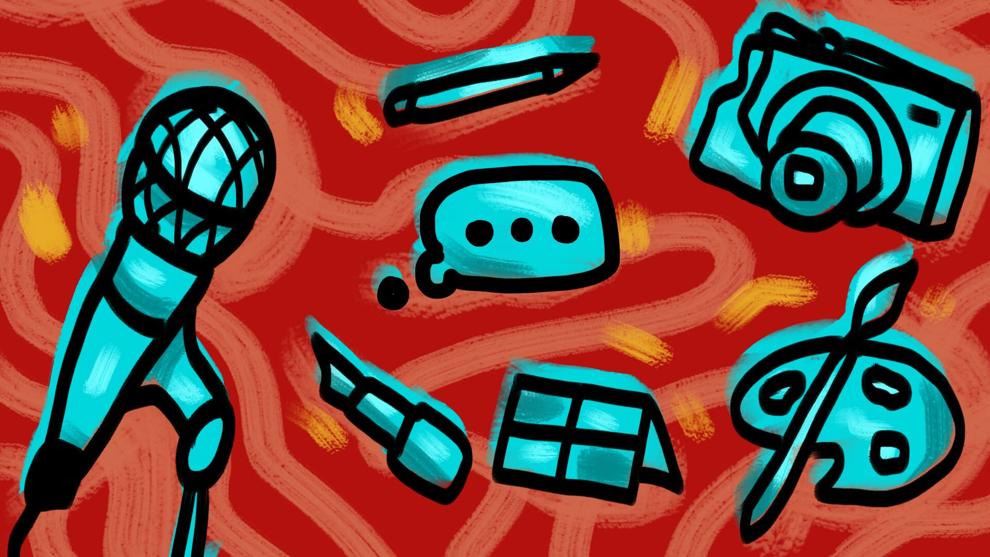 Isolation has been rough for most of us. Each day, the laptop beckons, acting as work, school, and so much more. It's hard to distance yourself from day-to-day work and equally challenging to focus on tasks at hand. In this "unprecedented," "novel," and "troubling" time, one thing we could all use is some escapism and a way to distance ourselves from mundane obligations. 
Artists are, of course, confronting this new reality as well. Isolation, quarantine periods, and the closure of businesses and art venues have presented new hurdles for artists and their work.
From March 9 until June 8, the Artist as Storyteller speakers series, supported by the Seattle Colleges Performing Arts Fund, will invite BIPoC artists to share their quarantine experiences. These events — centered around the theme of "Adaptation, Resiliency, and Environmental Justice" — will stream online and be uploaded to the series' blog after each conversation. 
This year, speakers and audience members are invited to reflect on how they have adapted to recent transitions, and how these changes have contributed to their performance as a whole. 
"We really looked at COVID as an opportunity to start something like this, which builds a community space and a dialogue about art and the value of art making and the practice of art making — especially for BIPoC artists and students," Steph Hankinson, a South Seattle College faculty organizer for the series, said. "[We're also hoping] to reflect on the joy of doing that work together, and so that's really what inspired the series."
The variety of artists asked to speak reflects this goal of showcasing the value of art making, especially the many different forms that art can embody. The event will feature artists who specialize in drag, photography, tattoos, music, and several other concentrations — some more traditional than others, but each unique in its own right.
The first event March 9 will be a conversation between two drag performers, Butylene and One. As artists and Latinx performers, the speakers will discuss the realities of COVID-19 and the joy and resiliency that drag can provide.
Colombian-born, Seattle-based drag performer One describes themself as an "artsy drag performer and a very draggy performance artist." They are also one of the founding members of a local drag collective, Glory Hole. 
"It takes time to gather people, it takes time to build community," One lamented. "So losing spaces is just a heartbreaker. It's just a game of adaptability [at this point]."
Butylene has faced similar struggles in adapting and trying to prevail as an artist and performer during this era of isolation. They said the themes of this series resonate with them beyond their participation in this event and the pandemic as a whole. 
"I really identify with the concepts of adaptation and resilience," Butylene said. "As someone who's been an artist my entire life, artistic mediums are like tools in a toolbox, and for me, those mediums have gone in and out of my [life] throughout my [life]."
These mediums can allow artists to grow and change with time, especially as digital spaces develop and expand opportunities for sharing creativity. Living and learning, especially as an artist, have been greatly impacted directly by times of isolation. Hopefully, when venues open once again and performances can be in-person, art will be just as vibrant and full of energetic exchanges and performances.
For now, we must all focus on adapting however we can and embrace the opportunities for connection, digital or not.
"Focusing on mental health, working on yourself, being in a good place, and finding your peace within what you do … just learning to go with the flow — I think that's kind of been the lesson of the year," One said.
Reach contributing writer Megan Matti at arts@dailyuw.com. Twitter: @megan_matti
Like what you're reading? Support high-quality student journalism by donating here.