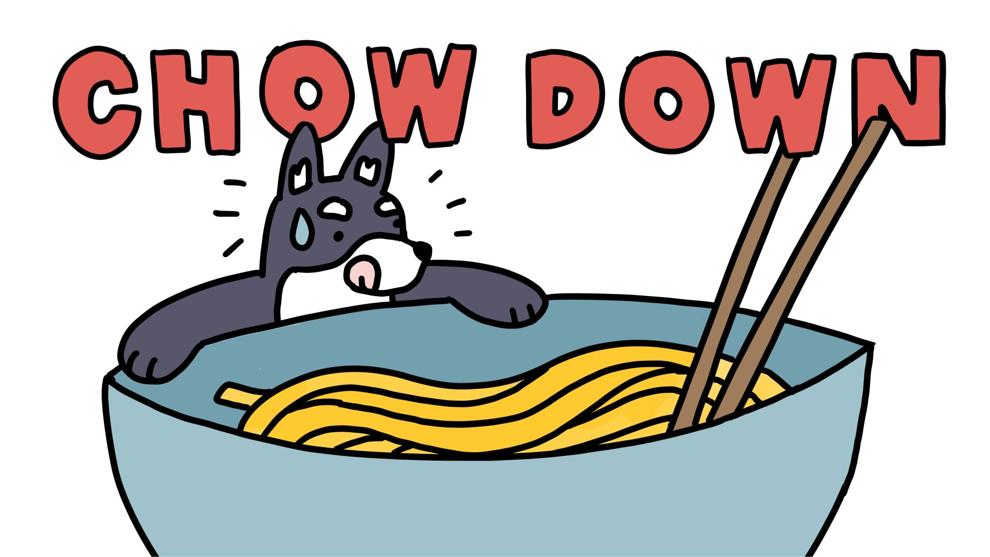 Author's Note: Chow Down is a weekly column exploring the intersections of food and culture on campus and beyond. Its goal is to encourage readers to engage with food in new, thoughtful ways and, more importantly, enjoy chowing down.
For some students, boba or bubble tea, the hugely ubiquitous drink that emerged out of Taiwan in the late '80s, inspires a level of passion incapable of articulation. This is the kind of fanaticism that compels someone to wait over an hour in a line that stretches down the Ave.
I am not one of those students. 
I struggle to reconcile with the environmental consequences of increasing my single-use plastic consumption — both of the cups and wide straws — as a 2015 study found that 9 million tons of plastic trash end up in and near our oceans every year. 
Given the flawsin existing solutions, I have arrived at the perhaps overly dramatic conclusion that the most effective way to reduce my plastic consumption is to avoid boba entirely. 
So when I noticed during my first week back on campus that a boba business, Cafe Happy had filled the empty retail space in the building across from Gould Hall, I questioned its necessity. In addition to environmental considerations, there are already so many boba places in the U-District.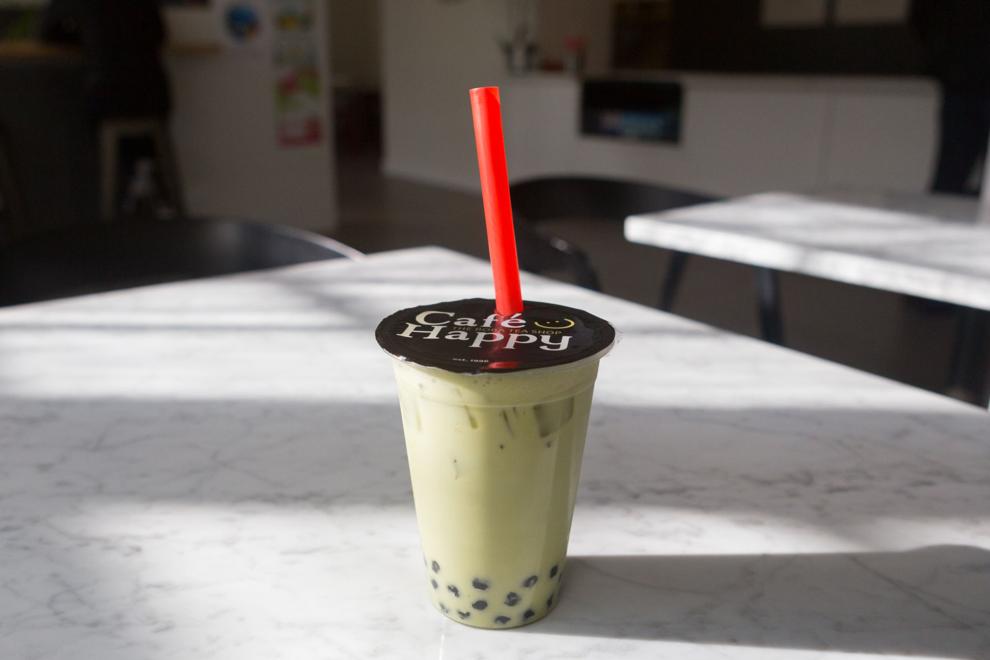 According to my official, very scientific survey of the number of stores selling boba around campus, Cafe Happy was the 20th boba business to arrive in the U-District when it officially opened Sept. 23. In my survey, I defined a boba store as one that sells milk and/or fruit tea as a major draw, with the option of adding toppings.
For boba accompanied by a heaping plate of pineapple fried rice or BBQ pork buns large enough to feed two, students know to visit Mee Sum Pastry, while those solely craving snacks like popcorn chicken may seek out Oasis or Boba Up.
Both Jake's Coffee and Oh Bear Cafe & Teahouse offer pastries, though Oh Bear serves East Asian desserts. 
Students committed to making the trek up the Ave may try boba from YiFangTaiwan Fruit Tea, a relatively new spot that, according to their website, makes their drinks "using home-made organic cane sugar, seasonal fresh fruits, [and] natural ingredients." 
Meanwhile, Shareteaand Ding Tea are usually neck-and-neck in debates of which boba establishment reigns supreme. 
With these 19 other boba options, do UW students need a 20th? Does Cafe Happy contribute anything new?
According to Jae Chang, owner of Cafe Happy and a UW alum, Cafe Happy's excellent customer service, ambiance, and vegetarian menu sets them apart. 
Chang's family is vegetarian themselves, and his aunt developed the recipes for their food offerings at their Kirkland location. 
During my first visit to Cafe Happy, I ordered the Original (OG), which the menu describes as a "freshly brewed black tea made with non-dairy creamer," and the veggie bun, steamed bao filled with cabbage, carrots, rice noodle, and mushrooms. 
The $5 bentos with variations like soy chicken with broccoli and ma po tofu caught my eye, but are only offered in the mornings on Monday, Wednesday, and Thursday.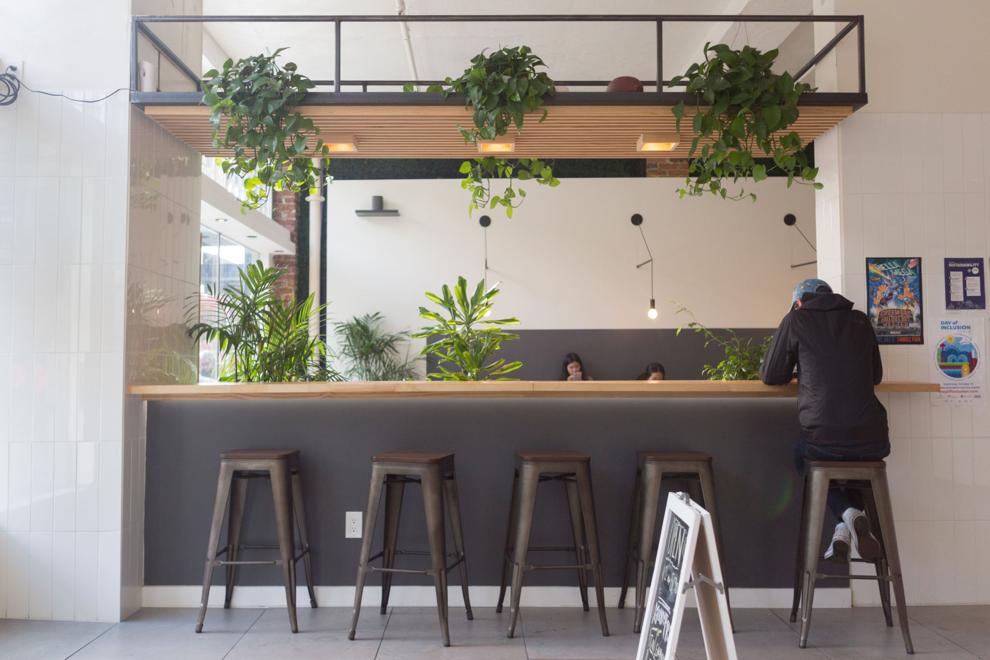 No, I did not bring reusable containers, and yes, my sustainability faux pas still weighs on my mind. 
As Chang predicted, my favorite parts of the entire experience were the attentive customer service and comfortable environment.
In the store, hanging plants contrast with sleek, monotone furnishings, and large windows invite an abundance of natural light into the airy space. The minimalist aesthetic, though not unique, makes Cafe Happy a pleasant spot to collaborate on group projects or read alone. 
In regards to Cafe Happy's viability, Chang feels unfazed due to their proximity to campus. 
"If we were one block up I wouldn't do it ... I thought it was fate that this place was open literally right across from my studio when I was a student here," Chang said.
Sophomore Katrina Yang, a self-described "boba addict" who has tried 14 of the 20 U-District boba spots, echoed Chang's sentiments as she enthusiastically welcomed the prospect of more boba businesses around campus.
"We have more options to go to because not everyone has the same taste, and businesses tend to compete against each other, which might lower prices," Yang said. "I've never thought that there are too many places on campus for boba. It's just right."
To decide for yourself, visit Cafe Happy during their regular weekday hours of 12 noon to 12 midnight. They also open at 8 a.m. Mondays, Wednesdays, and Fridays to exclusively sell bentos. Just remember to bring reusable containers. 
Reach writer Estey Chen at arts@dailyuw.com. Twitter: @esteychen
Like what you're reading? Support high-quality student journalism bydonating here.