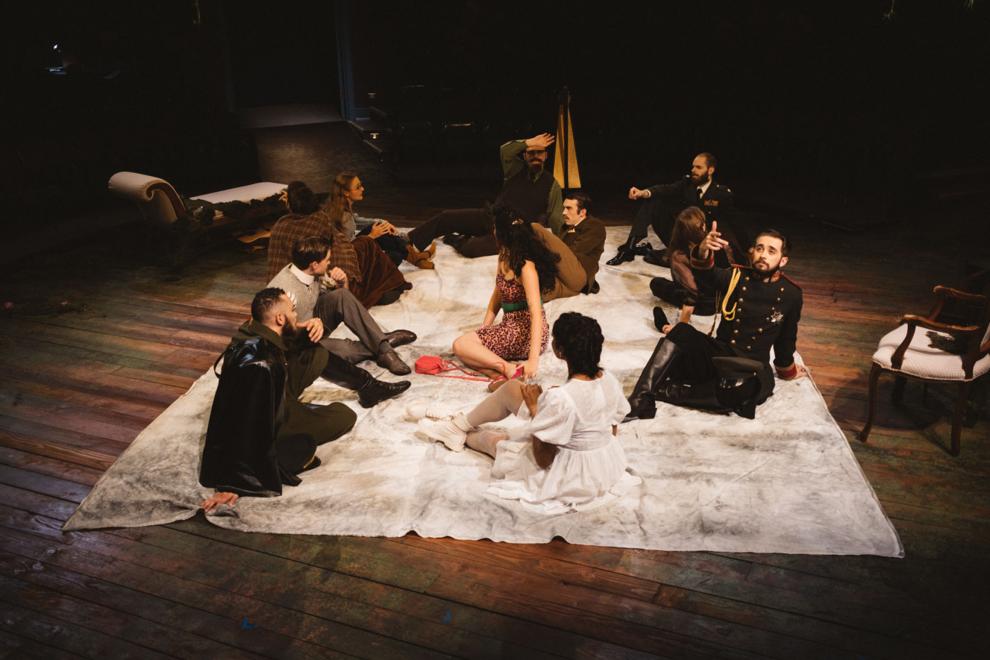 In the lobby of the Glenn Hughes Penthouse Theatre, where the School of Drama's new production of "Three Sisters" takes the stage, a banner highlights information about the classic play, including an essential question: "After 120 years and more than 20 English translations and adaptations, what has changed?"
This question works on two levels, one being that the decision to make an adaptation of a classic work does genuinely elicit curiosity; the second that "Three Sisters," Chekhov's 1900 play that revolves around the relationship between three Russian provincial sisters and their desire to move to Moscow, is itself a story about change — how change can be a destructive force when it occurs and equally as destructive when it doesn't.
The new adaptation for the School of Drama's production was a collaboration between the UW head of acting and associate professor Jeffrey Fracé (who is also directing) and undergraduate Darby Sherwood. 
Sherwood, who majors in drama and political science, has achieved an atypical amount in the drama department for an undergraduate. This is her second time co-adapting a production as well as assistant directing (the previous being last season's production of "Romeo and Jules").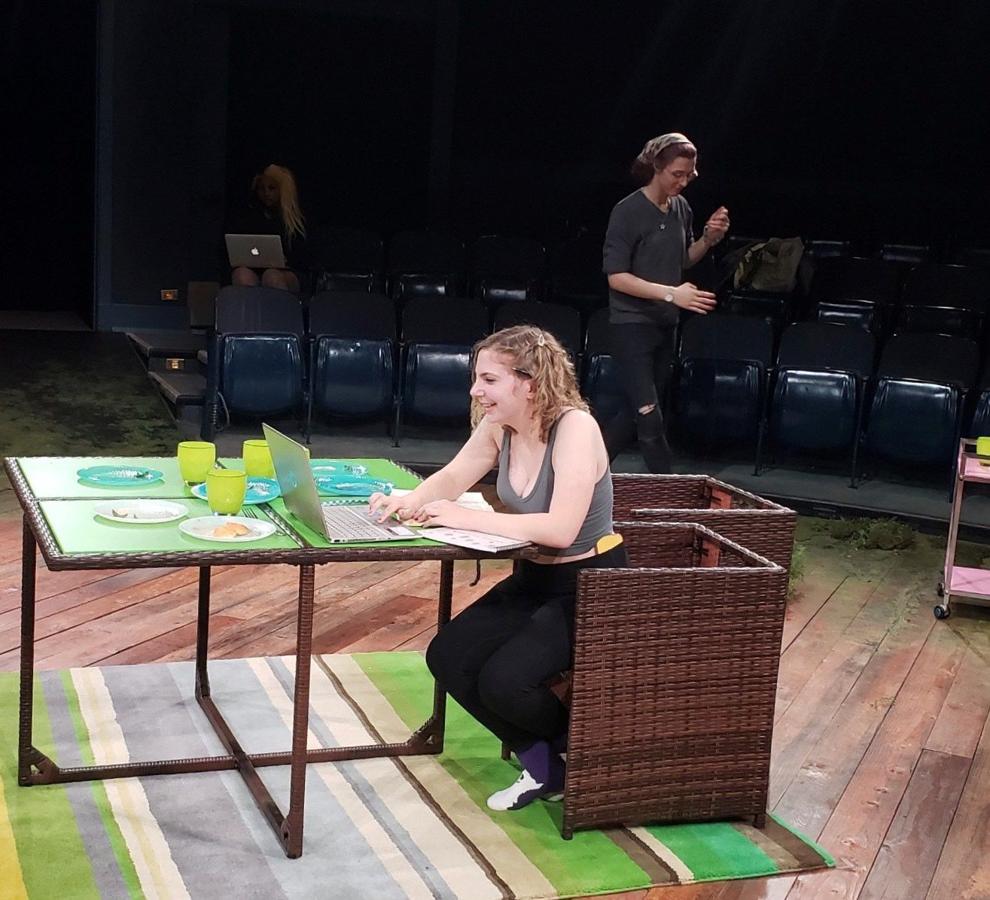 "I went and talked to the director of 'Three Sisters' about assisting directing for the show last year, and then we talked about the script and the different translations," Sherwood said. "We were looking at the different versions, and I thought we could do a really good version ourselves and put more of our actors' voices in it and get more of what we were looking for."
Tuesday night, I was able to see a preview of "Three Sisters." A preview allows an incomplete show to be adjusted in front of a real audience prior to opening night. But, compared to previews I have attended in the past that felt obviously incomplete, this production felt prepared and sharp. 
What was unique about this rendition of "Three Sisters" that Fracé and Sherwood created was that it was both very Russian and true to the text, yet felt free to break away from the original script to be contemporary. Alongside period-accurate Russian soldier uniforms were instant cameras and Beatles lyrics. 
"Working with [Frasé], one of the things that he told me from the very beginning is that he doesn't like period pieces," Sherwood said. "So we went in knowing that we wanted something that would connect with our young actors and connect with our audiences living in 2019."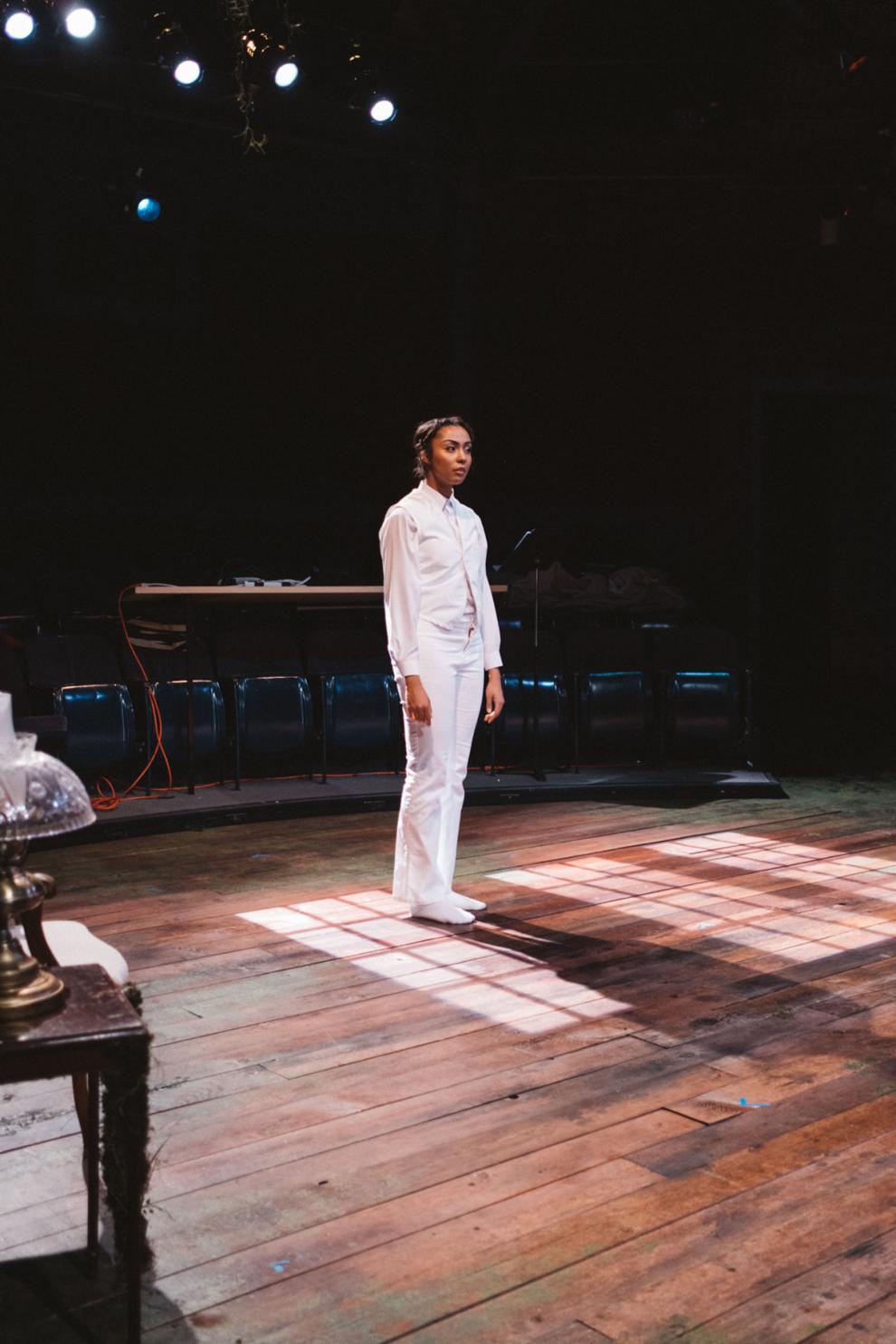 Sitting in on their rehearsal the day before opening night, I was surprised to see how calm and jovial everything was. Small sections of the performance were being tweaked, more for final touches on movements, gestures, and cues, as if choreographing a dance. Fracé watched attentively and would occasionally intervene and say something detailed and small about the scene, yet it felt important, like calling for a fight to be "a little more horrible."
Chekhov's writing speaks about large ideas in small settings. The program notes that, when conceiving "Three Sisters," he hoped it would feel "just as complex and at the same time just as simple as life." 
As the play is about change, it also about time; the two go hand and hand. Frequently throughout its running time, characters speak of what time it is, or how quickly time has passed, or how soon times will change.
"Just think, I'm already beginning to forget her face," one of the sisters, Masha, played by Natalie Modlin, says. "They won't remember us either. We'll be forgotten."
On the banner, alongside the question I referred to earlier, is a picture of the original cast of "Three Sisters" from 1901. The picture is black and white, crusty, and has the look of another world. But for a play that focuses so much on the ravages of time and the ephemeral nature of things, it is quite beautiful to see a great work of art endure and still find new ways to connect with the world. 
"Three Sisters" will be playing at the Glenn Hughes Penthouse from Nov. 21 to Dec. 8, with no shows during Thanksgiving week.
Reach writer Armon Mahdavi at arts@dailyuw.com. Twitter: @armonmah
Like what you're reading? Support high-quality student journalism by donating here.