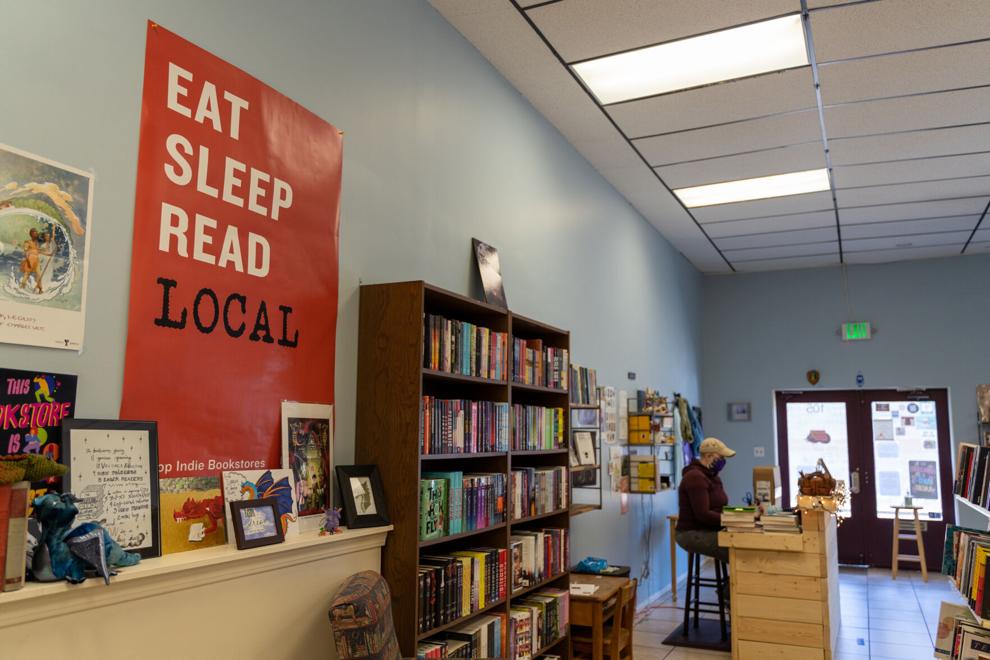 Independent Bookstore Day is back in Seattle — a 2017 UNESCO City of Literature. This year's festivities will look a little different to discourage large crowds from gathering during the pandemic. Beginning April 24, participants can join the 10-10-10 challenge and make 10 purchases at 10 local bookstores over the span of 10 days, either online or in person.  
I found bookstore owner Annie Carl's warm energy to be infectious when I visited her shop, The Neverending Bookshop, last fall. You can tell she is delighted to engage with customers and share her love of books. The 37-year-old Carl has been a bookseller since she was 15. Her childhood job has led to a lifetime of what she describes as a "love of putting the right book in the right person's hand at the right part of their life." Carl is a physically disabled woman and a cancer survivor, as she was diagnosed with stage IV non-Hodgkin's lymphoma at 24 years old. 
Husband and wife Eric Judy and Desirae Wilkerson opened Paper Boat Booksellers in September 2019 after noticing an absence of independent bookstores in West Seattle selling new books. Both their store and Carl's will offer special activities and prizes as part of the Seattle Independent Bookstore Day celebrations and are included in the 10-10-10 challenge. 
The Neverending Bookshop opened in 2015, and three years later, Carl rebranded the business as a genre bookstore, selling romance, science fiction, fantasy, children's, mystery, and young adult novels. In 2020, she refined her branding even further and became a feminist activist genre bookstore — 95% of her stock is written by authors of color, LGBTQIA+ authors, female authors, and disabled authors.
"We live in a patriarchy. We don't need any more promotion of white male voices," Carl joked.
Carl orders books to support authors who come from marginalized communities and perhaps had to work harder than the average white person to have their books published, she explained. Carl noted that the science fiction genre has been male-dominated since its beginnings, but marginalized communities have sci-fi nerds in them too, and many are writing new stories based on their heritage or personal experiences.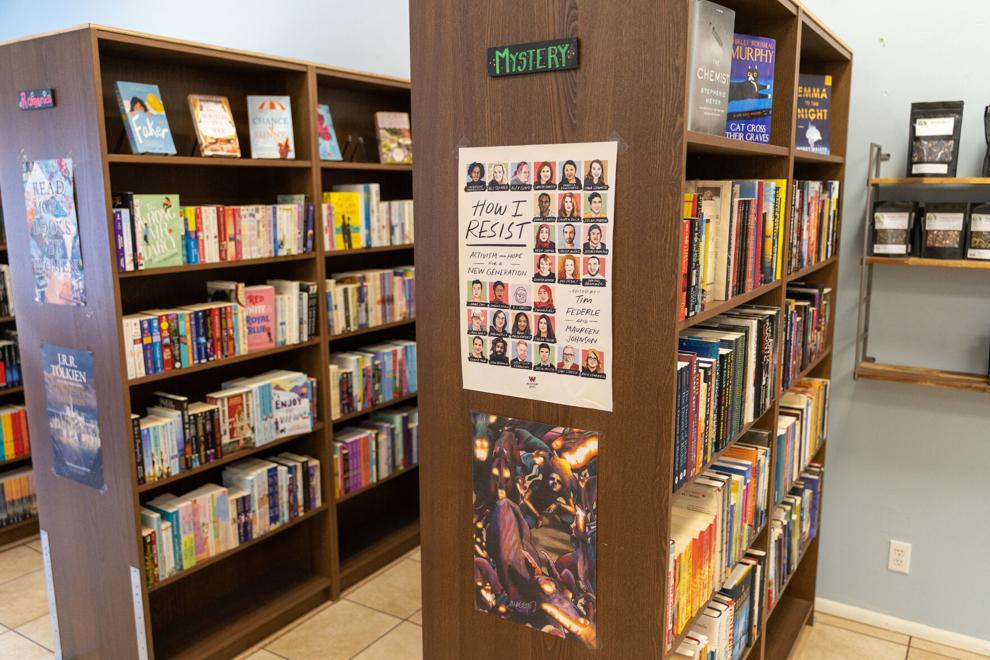 "It's nice to be the owner and only employee of my little shop because I can kind of cherry-pick who I want to support and who gets my money," Carl said.
Before Carl reopened her shop in June 2020, she began donating books or sending them back to publishers if the authors didn't align with her values. For example, Carl does not support the work of the now-embattled author J.K. Rowling.
Carl gets pushback from the community or those who wander into her store without knowledge of its focus, but she is open to ordering any suggested books, within reason, and has a Bookshop account that readers can order books through if they don't find what they're looking for. 
At first, Carl would use the shop's overhead on bestsellers, celebrity reading list picks, and literary award winners — books that she herself wasn't reading, but thought her customers may have an interest in. Eventually, she noticed that her sales were bending toward the science fiction, romance, and fantasy novels she preferred, and so her own recommendations became the basis for stocking the store shelves. Carl expressed that it made sense to put the shop's money where her mouth was and become a genre bookshop.
The shop's offerings are entirely fiction, apart from what Carl calls the "Human Studies" section for self-education, which carries titles like "Disability Visibility," "Rage Becomes Her," "Yes Means Yes," and "What We Don't Talk About When We Talk About Fat." 
Wilkerson of Paper Boat Booksellers noted how important it is to shop at local stores; otherwise, these businesses might not survive.
"You don't make a lot of money off of books, so it's kind of a labor of love," Wilkerson said.
For Wilkerson, the biggest reward that comes from being a bookseller is being there for her community. She loves the connections that she and her husband build with others through books, and appreciates seeing the excitement that books can bring. Paper Boat Booksellers also supports local authors through their consignment program for writers that are self-published or published with small presses. 
The indie bookstore industry is special in that most owners and sellers consider each other friends, not competitors, Carl said. Their real competitors are businesses like Barnes & Noble, Target, Amazon, and other large-scale online companies.
Each independent bookshop is unique and presents its collection in a way that cannot be replicated by algorithms or big corporations, Carl explained. Carl knows her community and understands what they like and are excited about; she feels a symbiotic relationship with them as she learns and explores literature through their interests as well. 
Carl highly recommended the book "House of the Cerulean Sea," which she recently read for the fifth time and considers to be "mashed potatoes" in book form. She is also enamored by the upcoming science fiction novel "Fugitive Telemetry."  
Wilkerson's favorite book, on the other hand, is "The Luminaries," a historical fiction murder mystery with a sprinkling of magic. She is also loving the memoir "Smoke Gets in Your Eyes," a humor-filled story of a woman's experience working at a crematory, which also compares perceptions of death across cultures. 
You can find these books and more at an indie bookstore near you.
Reach writer Tiasha Datta at arts@dailyuw.com. Twitter: @TiashaDatta2
Like what you're reading? Support high-quality student journalism by donating here.