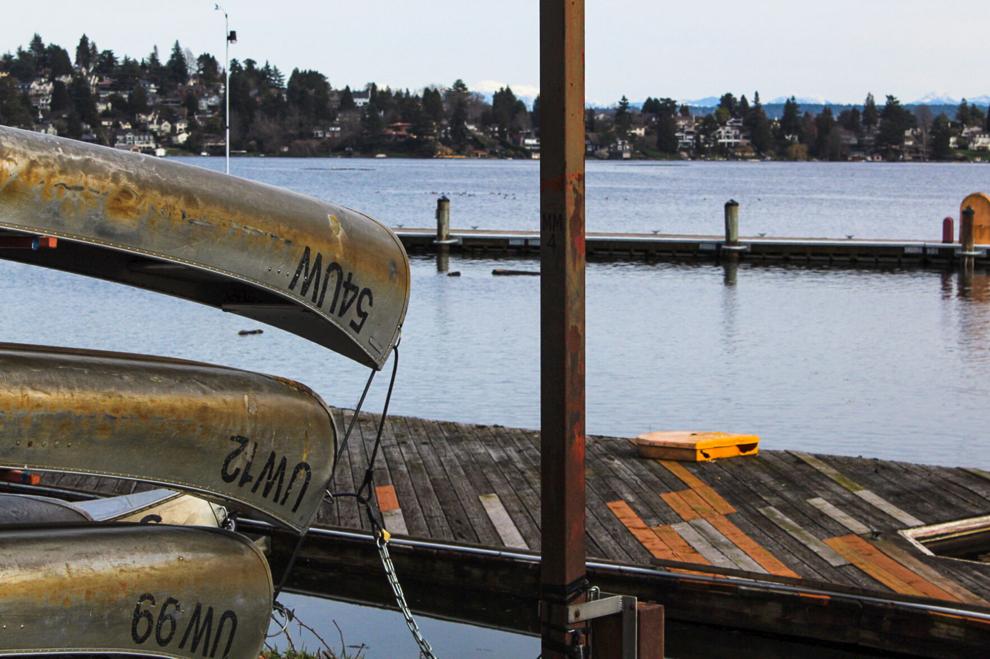 With spring approaching and the sun starting to make its long-awaited appearance, I'm sure I'm not the only one daydreaming in Zoom classes about summer days spent lounging on the beach and basking in the warmth. Fortunately, for students living in the U-District, there are several opportunities for enjoying waterfront activities that are easily accessible.
After the cold winter months and long periods of quarantine, spending time outside has become a staple activity for many students.
"Just being outside when it's nice out brightens my mood," student Anisa Ashraf said. "It makes me more productive [and] makes me want to do things and get up earlier." 
With seasonal affective disorder (SAD) affecting about 10% of the Seattle population, outdoor activities can dramatically improve students' mental and physical health. Yet some students feel as though they can't afford the right equipment or don't have the time to plan for big outdoor excursions. Luckily, the UW is not only conveniently located between several large parks, but also offers campus programs like UWild Adventures and the Waterfront Activities Center (WAC), which are designed to lower barriers to student engagement with the outdoors.
"One thing that was lacking some years ago [at the UW] were opportunities to get students engaged in the outdoors," Bryan Anderson, the UWild field programs manager, said. According to Anderson, UWild programs aim to offer equipment and courses to students at reduced costs to promote outdoors exploration and stewardship.
Equipment rentals from the WAC and the UWild Gear Garage are an inexpensive way for UW students to get involved in a multitude of outdoor activities year-round. The WAC offers canoe, kayak, and boat rentals for those looking to get out on the water; and the Gear Garage offers everything from camping gear to mountain bikes.
Renting equipment from the WAC or the Gear Garage gives you access to several of Seattle's prime waterfront parks.
Students can rent a bike and hop on the Burke-Gilman trail for a short 3-mile ride to Magnuson Park, where you can enjoy walking trails, grassy fields, views of the Cascades and Mount Rainier, and ample waterfront space. Magnuson Park also has covered picnic tables and outdoor grills that can be reserved through the Seattle Parks and Recreation website.
There is also a small rocky beach at Magnuson Park where, from Memorial Day to late August, you can wade in the shallows or swim out to a platform that is anchored just offshore. As a COVID-19 precaution, all Seattle swimming beaches are currently closed for the upcoming 2021 season, according to Seattle Parks and Recreation, but this is subject to change. 
If biking is not your thing, try renting a kayak from the WAC or taking a bus south for a fun day at Madison Park and the nearby Washington Park Arboretum, part of the UW Botanic Gardens. While the park itself is small and not well suited for group activities like picnics, its small, sandy swimming beach and the cute shops lining the adjacent East Madison Street would create the perfect afternoon at the beach.
For a waterfront location even closer to the UW, students can walk or bike over to the popular Green Lake Park, which is surrounded by a 2.8-mile trail and lush green spaces. The picturesque park has two swimming beaches, an amphitheater, a community center, and varieties of native wildlife. Rent a cooler and yard games from the Gear Garage and spend a sunny day with your COVID-19 pod safely picnicking and relaxing in one of the park's many large grassy fields.
Green Lake also has its own boathouse, where stand-up paddle boards, kayaks, and water bikes can be rented year-round. The Green Lake Boathouse is currently closed due to COVID-19, but may reopen this summer.
However you choose to spend time outside as the weather warms and summer months grow near, be sure to follow appropriate social distancing guidelines and check the rules and regulations of the areas you will be visiting.
"I'd like to remind folks to be stewards of the areas they visit, even in the city," Anderson said. "Take care of the places we recreate [in]."
Reach writer Taylor Zachary at arts@dailyuw.com. Twitter: @trzzachary
Like what you're reading? Support high-quality student journalism by donating here.