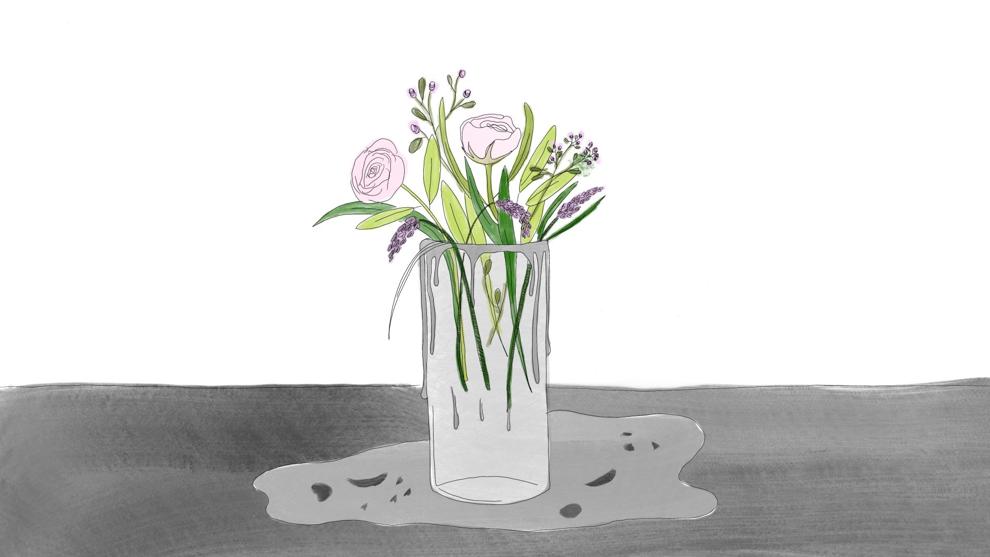 Editor's note: Every Friday, the arts & leisure section publishes a work of short fiction or poetry from writers in the UW community not affiliated with The Daily.
My love rotates, it cycles
Refills and dies out
Decays and grows,
Moving with the seasons
Winter comes and I am dried out,
Reduced to nothing;
The crust of crystalized feelings
Left behind from a saline evaporation
In the spring, my glass begins to fill
Slowly at first, and then all of the sudden
I think about offering a drink to every stranger I meet,
They all seem so thirsty
I hope to quench.
With summer, my cup overfills
Running in rivulets down my face, down my neck,
Into my shirt collar
It drenches me, soaks everything I own
All are in the splash zone
But no one's thirst is quenched
Like a fountain in a park,
I am beautiful, peaceful, exciting to behold
And entirely unsatisfying to quench anyone's thirst
Fall comes, and my pipes are shut off for the winter
To keep from freezing
I become like all fountains in the cold -
Stagnant. Full of leaves. Not a joy
Nor a relief
Simply a reminder of cold to come,
A threat.
And with winter,
I am evaporated
Saline crystals in the bottom of a cup.
Rosemary Lisa Jones is a senior working on a degree in Drama and CHID, specializing in stage management.
Interested in submitting? Send unpublished poetry and short fiction under 1,500 words to arts@daily.com with subject line "Fiction/Poetry: [Title] by [Writer's Name]" and a short bio.