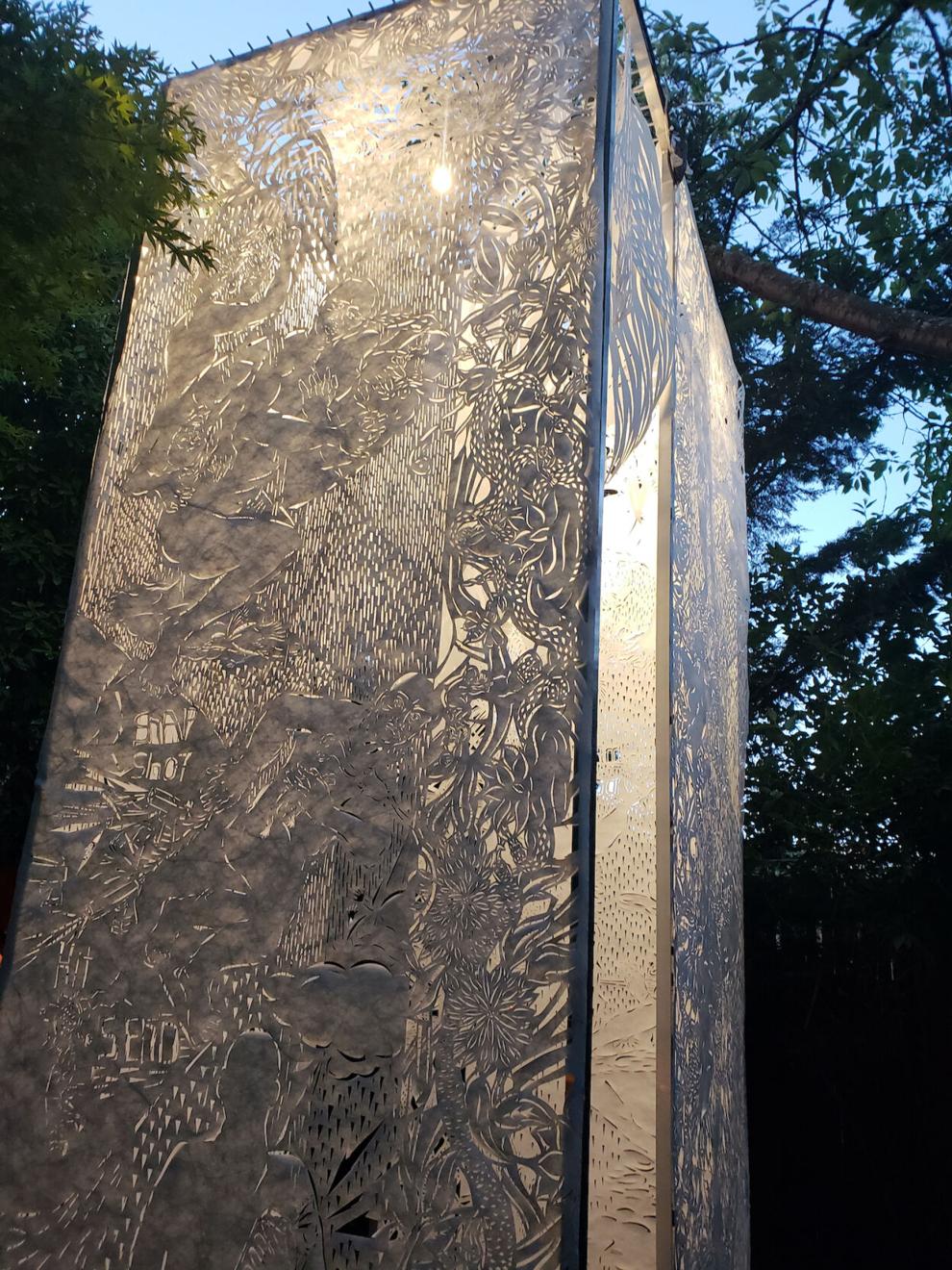 Just as this global pandemic has brought our campus life to a temporary halt, it has also paused the art world. For Seattle-based artist Barbara Earl Thomas, however, the pandemic has only made her works richer.
In her upcoming artist-curated show, "The Geography of Innocence," at the Seattle Art Museum (SAM) from Nov. 20, 2020 to Nov. 14, 2021, Thomas responds to our "new normal" with powerful works that bring together different media, from prints to paper sculpture. Through her art, she narrates the stories of individuals and communities that confront human interaction and responsibility, especially in times of chaos and grief. 
For Thomas, the term "geography" is not just a physical construct, but a mental one as well: It's an emotional landscape that we traverse when we read other people's faces and determine who they are in relation to us.
The artist then asks an important question with her works: "How do we allow people to move through the geography from the mythology that has been passed down to us about what these landmarks mean, that may be incorrect assessment[s] about what they see?" 
One way to engage the audience with this question is to invite them to feel present within the artwork. Thomas immerses the audience in a space of illumination by lighting up the wall behind the colorful prints and displaying the 12-foot tall, backlit Tyvek installation "Man Down," which viewers are able to interact with and enter. Counter to a peaceful presentation, a heartbreaking narrative of gun violence unfolds as the audience immerses itself in the beauty of light and shadow — what Thomas would call "beauty at rest."
A sense of interdependency is shown through Thomas' active engagement of her community in both subject matter and creative process. Most of the figures in her papercut pieces are depictions of children from her personal life. She also invited people in her community to participate in the cutting process of large installations like "Man Down." In such collaboration, Thomas is able to channel inspiration and creative energy with a layer of intimacy. 
Though the pandemic has posed a challenge to that continued collaboration, as Thomas mentioned in the interview, it has allowed her to slow down in a "world of velocity" and to be introspective as she's moving through her own geography. 
Thomas' creative experiment with light derives from her examination of the culturally embedded meanings of lightness and darkness. We imbue light with angelic qualities like innocence, benevolence, and purity; in contrast, darkness is often associated with demonic qualities such as sin, nefariousness, and violence. 
The invitation of "Man Down," and thus the exhibition at large, is not to ask the audience to step back to an alienated distance; rather, it is to disarm us so that we feel safe enough to make mistakes. Its intent is to bring us into contact with the destabilizing forces of our perceptions and biases that disrupt our innocence. It is to make us conscious of our interdependency and marvel at how individual actions can lead to changes that are transformative or disruptive. It is to situate us in a moment of grace.
"Grace is that moment when you have a thought, and then you pause," Thomas said. "There's a possibility for re-interpretation, so that the thing that might have happened doesn't happen because you have taken a pause. What you give to the other is that moment of grace, which gives you a chance for a different outcome. The story can change." 
"The Geography of Innocence"will be on display in the third floor gallery at the SAM, which is currently operating with limited capacity and timed tickets.
Reach writer Fiona Ye at arts@dailyuw.com. Twitter: @Campfiion
Like what you're reading? Support high-quality student journalism by donating here.