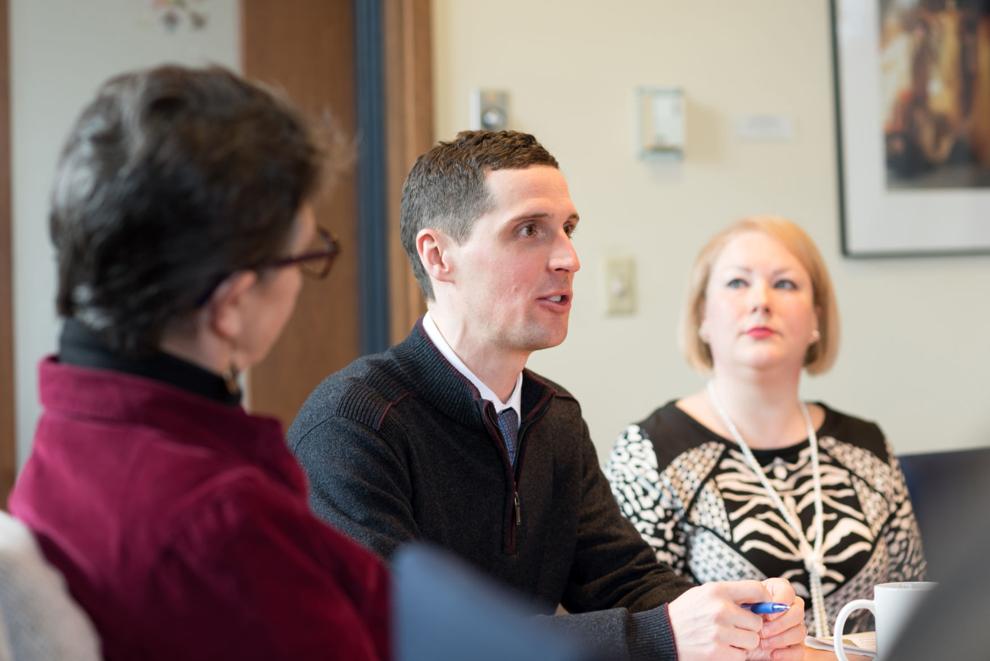 The UW Translation Studies Hub, which aims to bring forth translation research and develop translation educational programs at the UW, gathered Jan. 17 with Seattle area interpreters and translators to discuss their work. 
Translation consists of converting written text from one language to another, while interpretation is real-time oral language conversion. 
There are many difficulties that professionals in these fields experience, including irregularity of work, the instability for freelancers, and low pay.
Low salaries were brought up by many of the speakers. Mary McKee, a freelance technical and business Spanish to English translator, said that she cannot afford the living wage rates in our city. 
McKee spoke of stratification in the industry. Those who are just starting out take small low paying jobs to get experience, and then try to work their way up. Those in her field that say translators can make a great living and should be respected are professionals that have made it to those upper levels. Hard work, and a dose of luck, is needed to get there.
According to freelance Russian to English literary translator Shelley Fairweather-Vega, many translators have a noble but defeatist attitude. 
"Of course we don't do this for the money, we do this for the love," Fairweather-Vega said. "No one's ever going to pay us for it." 
She countered this by saying there is only a certain amount that you can do for love. Translators deserve to be compensated fairly for their time, expertise, and effort. Translation and interpretation are highly skilled professions that require training, Fairweather-Vega noted. 
Russian-English interpreter Yuliya Speroff said that hospitals used to allow family members to interpret, since it would cost them nothing. However, "when it comes to ethics and boundaries, a loved one will not do as good of a job as an interpreter just because they are human and there are rules."
Cultural views can complicate communication between doctors and family members. For example, in Russian culture, one is not supposed to reveal bad news to loved ones, which would go against American ideas of informed consent and autonomy. 
There is a lot of uncertainty in these roles. Speroff has no control over what jobs her agencies offer to her. One day, she might be offered nothing, and others, she might have three jobs coming in for the same time. She constantly has to check her phone to see job openings, and has to rush to accept the job before all the other Russian interpreters in the area. 
Despite the constant hustle and financial difficulties, the speakers' passion and love for their field drives them.
Speroff lives for the life-altering medical appointments. She is happy that she can be there to help people communicate and get the information they need to participate in decision making.
She also loves the variety of work. She might be at school meeting for special needs one day and witnessing childbirth the next.   
What McKee likes about her position is that she has location independence. Only an internet connection is needed for her work, which has allowed her to work remotely in Thailand, Mexico, and Argentina.
Speroff noted that in her profession, when things are going as they should, she should seem invisible. She finds it demeaning when physicians ask her, "Do they take their meds?" The patients being discussed are adults, and they can speak for themselves.
When you talk to someone and you don't understand what they are saying, it is tempting to look at the person you do understand, the interpreter. But, good physicians will talk directly to the patients who are speaking in foreign tongues, without the extra "tell him, ask her, do you know" directed to the interpreter. They will nod, look their patients in the eyes, and sometimes hold their hands.
"I see real communication happening, I am so happy to be in the background," Speroff said.
The art of translation and interpretation is one that is not often fully understood by the general public, both in terms of what the job entails as well as the difficulties involved. Yet, as much as the discussion focused on the trials and tribulations involved in the speakers' lives, what bonded them was an immense passion and joy for what they do. 
Reach writer Tiasha Datta at arts@dailyuw.com. Twitter: @TiashaDatta2
Like what you're reading? Support high-quality student journalism by donating here.