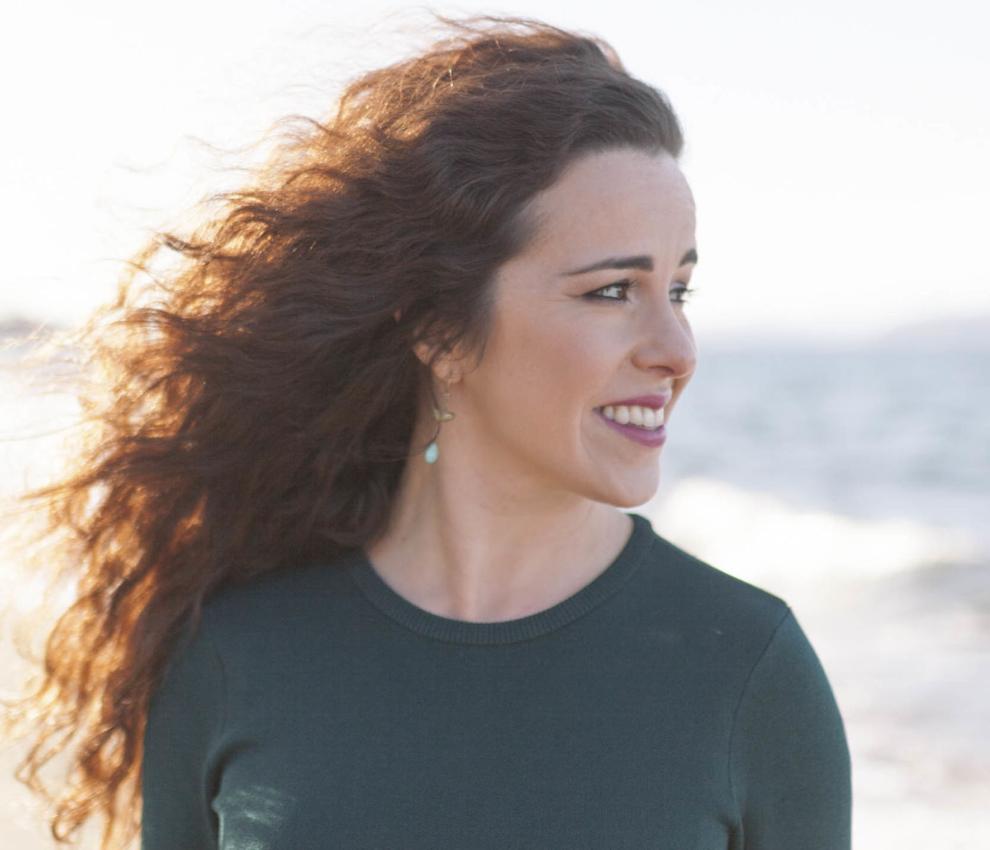 Before I ended my conversation with Kristen Millares Young — journalist, essayist, and author of her debut novel "Subduction," which was released in April — she wanted to tell me about the tardigrade, a microscopic animal whose picture she keeps on her desk. 
"This creature has survived all five of our planetary extinctions; it can survive space, it can be dehydrated for 10 years, come back, and live," Young said. "It is truly one of the most confounding and resilient little creatures on this planet."
The resilience of this tiny animal was compared to the resilience necessary of a writer. The path to Young's first novel, as an example, was one that took years of research and devotion.
"Once I had committed to the idea that I was going to write the book … then it was two to three years of just researching and not writing," Young said. "Because I felt that I needed to grapple with a history that had not been taught to me."
"Subduction" is a novel of clashing identities in Neah Bay, a village on the Makah Indian Reservation on Washington's Olympic Peninsula. Claudia, a Latina anthropologist who leaves her life and disintegrated marriage, returns to Neah Bay in order to once again immerse herself in the Makah Tribe, a community in which she feels deep curiosity and comfort. She runs into Maggie, someone who she had interviewed previously to learn about Makah culture, and intertwines herself with her and her son, Peter. He has returned to care for his mother, who is suffering from dementia, and to learn the secrets behind his father's murder.
The narrative then progresses into one of a collision of cultures and motives as Claudia and Peter use each other for their own gain, Peter to learn about his father and Claudia to learn details of Makah culture not meant for outsiders. Both are dealing with a sense of loss and displacement in their lives; their characters' motivations feel questionable, disturbing, and incredibly real. 
"The architecture of the unsaid becomes more and more important as the story progresses, what they do not say to each other controls their actions as much or more as what they do say to each other," Young said. "And that's something that I've observed throughout humanity, in my own family, in friendships. Most peoples operate with a total submersion of their private lives, their interiority, their hopes, their hurts."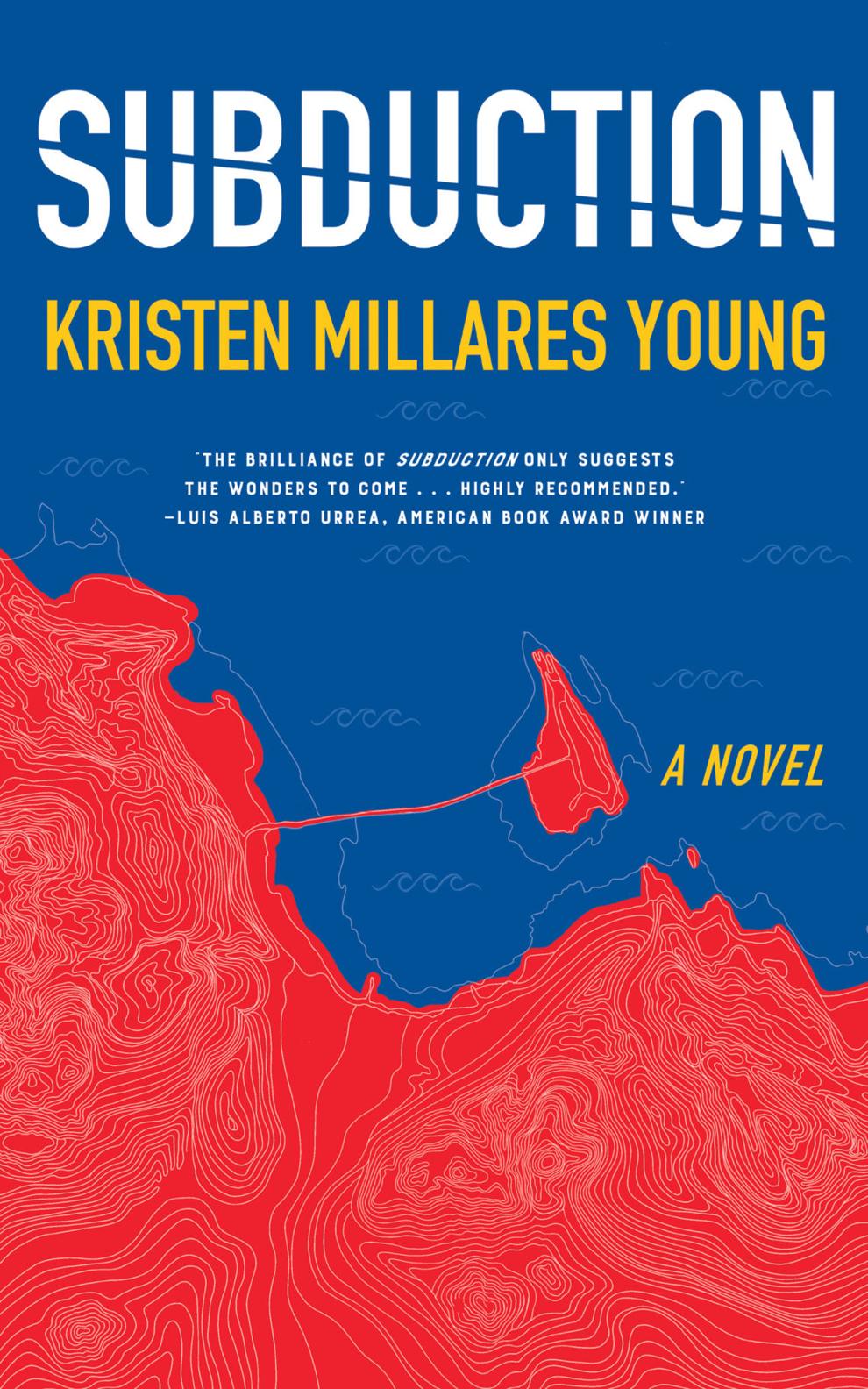 Claudia is described as someone, who from an early age, had "always studied people." Her role as an anthropologist and an outsider is disruptive; the novel even mentions past instances in history where anthropologists had exploited stories from the Makah Tribe for their own gains. Young delves into the gravity and responsibility that comes with telling someone's story, and the dangers that come when people "reshape their narratives for public consumption."
"Claudia doesn't think like I do, act like I do, but I can examine some of my concerns and invoke meta-awareness of the problematic nature of trying to tell a story that is the story of contact," Young said. "I do believe that in our multicultural, polyphonic world, we need multicultural polyphonic literature. And for that to be possible, then some transgression is required." 
Young is no stranger to the responsibility of real-life storytelling. She has an expansive journalistic career as a Pacific Northwest freelancer, with work in the Seattle Times, Washington Post, Literary Hub, the New York Times, among many others. She was also commissioned by the Guardian to write an investigative piece on the disappearance and death of Blackfeet actress Misty Upham.
"Subduction" is, in a sense, about how storytelling is both a powerful and dangerous tool, and how the abuse of the privilege of storytelling can lead to dark, unfortunate circumstances.
"I hope to disturb; that's one of the things art is meant to do, to disturb," Young said. "It's disturbing to consider our own complicity. I was very disturbed by the writing of this book."
Young has been a resident and reporter in Seattle since 2004. After co-founding InvestigateWest, a non-profit news studio, she received an M.F.A. in creative writing from the UW.
Her M.F.A. experience was one that starkly contrasted the newsroom dynamics she had become accustomed to in previous years, in which a feeling of "high stakes" and "immediate social impact" created a strong sense of unity.
"I found the environment of workshop to be much more fraught than the newsroom environments that I had been in, which was an oddity to me," Young said. "That something that should be so tender and full of care should instead feel like quicksand."
The program, however, was responsible for several relationships that she still cherishes today, and ones that were influential during her debut novel's long journey to publication. Professor Shawn Wong, whom she still meets with today, contributed a blurb to "Subduction." Author Elissa Washuta, who was one year ahead of Young, also contributed a blurb and was one of the novel's first readers.
"I was very lucky from the very beginning to meet people who had changed the outcome of this book for me," Young said.
The antagonism of the workshop format, however, is something that she still fights against while teaching creative writing, such as her year as the 2019-2020 Prose Writer-in-Residence at Hugo House. Her style of teaching, inspired by her time studying with writer Luis Alberto Urrea, is one that prioritizes positive reinforcement. 
"It's a lot harder to articulate one's intelligence in praise than it is in critique," Young said. "It requires more generosity of spirit, it requires a greater mastery of terms, it requires a more meta-awareness of structure to help move a writer towards what they do well, which we need."
When asked about the disappointment of a global pandemic occurring right as her book was published and her nationwide book tour was to commence, Young said that she "didn't really have time for disappointment." 
While she had organized a tour with 35 events that would take her to "the best bookstores in the country," Young has managed to shift many of those events online, even having a tab for the  "Virtual National Tour" on her website. 
Last week, a virtual event for "Subduction" organized by Hugo House, Seattle Arts & Lectures, and Elliot Bay Book Company managed to have 75 viewers watch it live and over 1000 views on Facebook afterward, a crowd that Young wasn't sure would be possible for an in-person event. 
The online tour, of course, does not come without its difficulties. She's lucky to get her household with two small kids quiet enough for a Zoom call, and the glamour of these events isn't quite replicated online. 
"The paradigms change," Young said. "Instead of gussing myself up and practicing my reading and then going to the location and then having the event and then talking to everyone in person afterward and maybe going out to get a bite to eat after … it was over and I did the dishes." 
Another silver lining, however, is Young's ability to stay in Seattle with her family. It is evident in "Subduction" how much she cares for the Pacific Northwest, as the writing describes the natural landscape here with a vividness that is unmatched. The tour being online has allowed her to stay at home with her family and avoid frequent travel.
"Even though I had 35 events, they were scheduled out so that I could go and come back and be present for my children, because I was worried about the effect it might have on them, because they, like, worship me," Young said. "And instead I'm with them 24/7. And so there's joy in that."
Despite all of the obstacles, "Subduction" has managed to become quite the success. As a book from an independent publisher, it has garnered rave reviews in The Washington Post, The Seattle Times, and The Paris Review. Most importantly, Young has created something that feels emotional, thrilling, and urgent. 
"For a book that really had a long road to publication I was like, 'See! There's value there. There's value in this story,'" Young said. "The self-belief you have to retain as a writer against the waves of rejection is hard to sustain, so then the community around you becomes very important because you are being buffeted by all kinds of unforeseen cataclysms. So I should've guessed right at the end that there would be a pandemic."
It is clear now why Young has chosen the tardigrade as her avatar; it seems that they share a resilience to carry on no matter what comes their way. And we should be thankful for it.
"Subduction" can be purchased online from Indiebound, Bookshop, Red Hen Press, Elliot Bay, and many other booksellers.
Reach Arts & Leisure Editor Armon Mahdavi at arts@dailyuw.com. Twitter: @armonmahdavi
Like what you're reading? Support high-quality student journalism by donating here.