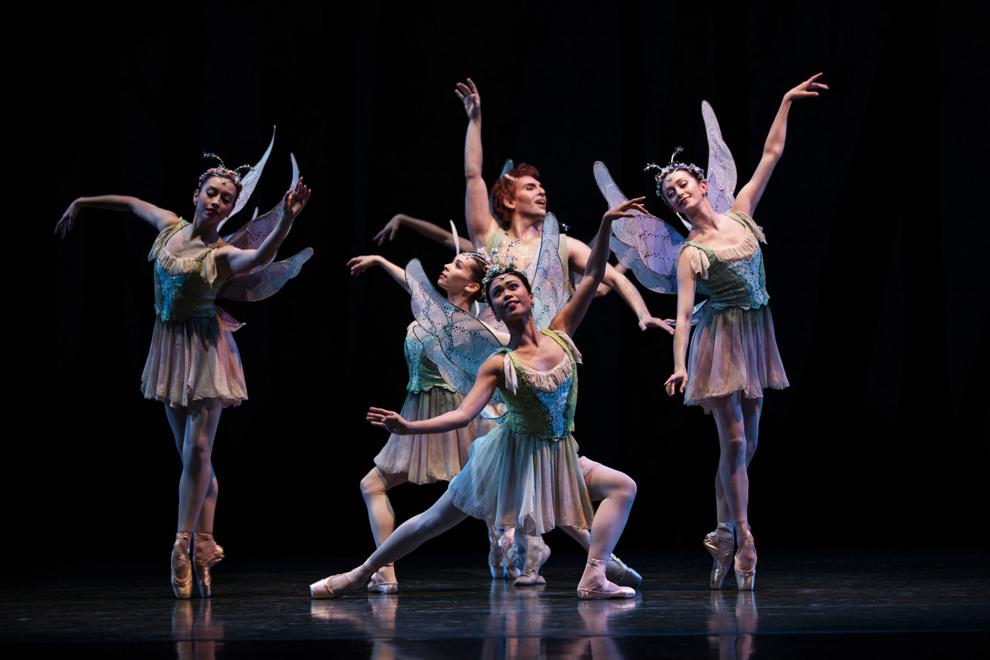 Everyone knows that Shakespeare can be a lot to digest, but George Balanchine's balletic interpretation of "A Midsummer Night's Dream" performed by Pacific Northwest Ballet (PNB) is not only palatable, it's mouth-wateringly delicious.
Unfettered by antiquated language, this ballet brings drama, romance, and comedy to a modern audience. A story about romantic confusion and mischief, "A Midsummer Night's Dream" plays out like a Greek myth. The king and queen of the fairies, Oberon and Titania, hit rough waters in their marriage due to a disagreement about a changeling they both want. Meanwhile, their delightfully naughty jester, Puck, decides to make everyone's love life a bit more complicated.
Puck abuses the powers of a flower pierced by Cupid's arrow leading to riotous confusion for the fairy couple and some unlucky mortals. The audience roared in laughter as Titania fawned over a man with the head of an ass, kissing him and leading him in dance, using a handful of sweet grass to gain his attention.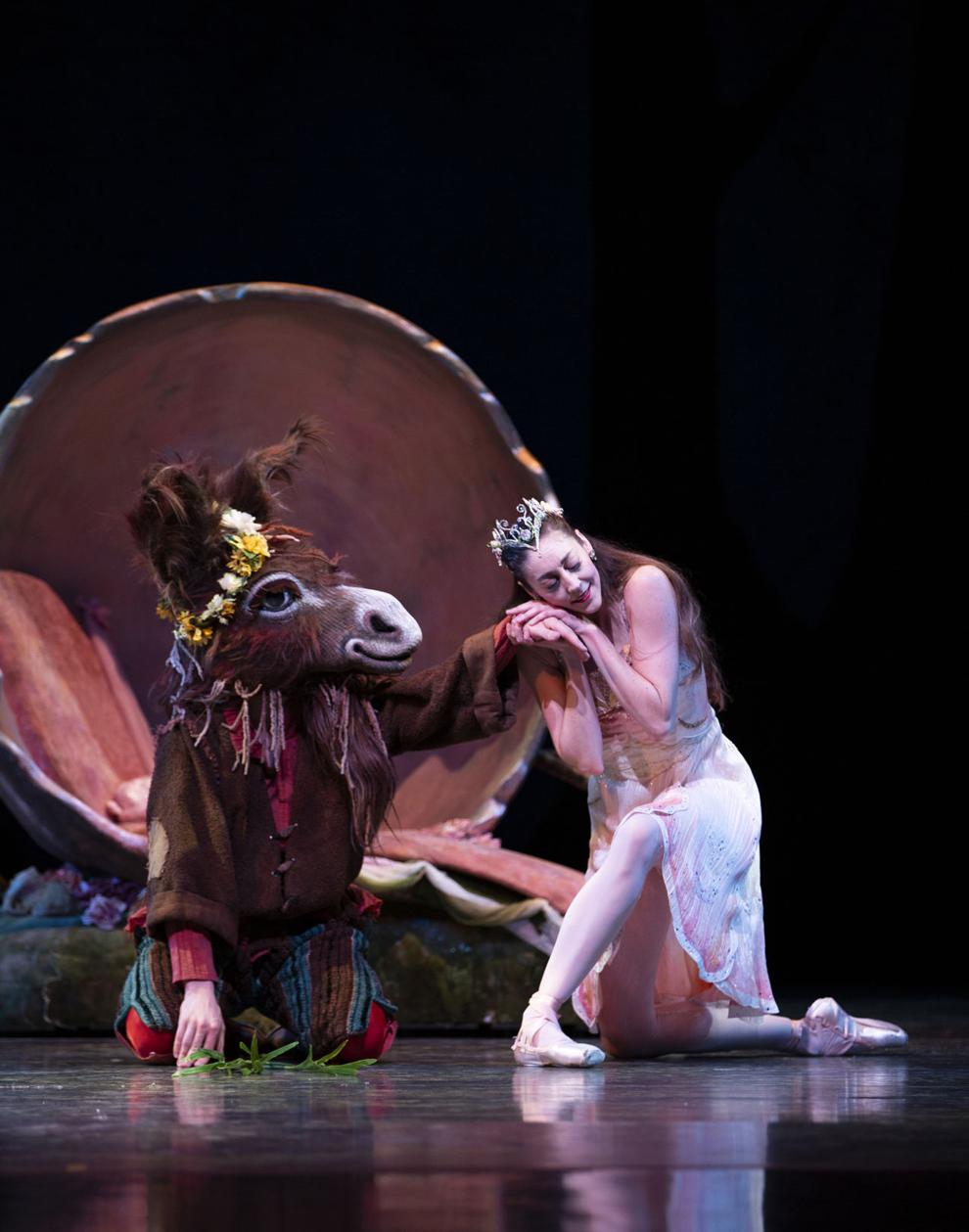 Balanchine was fond of Shakespeare's play since his boyhood when he played an elf in a St. Petersburg production of "A Midsummer Night's Dream." As an adult he found a way to tell the story again, using the medium of dance. The artistry and athleticism of talented ballerinas and danseurs bring everything important and hilarious about this play to the surface.
Be prepared to laugh and cheer at these wonderfully mischievous and passionate characters in the first major Balanchine story ballet to be completely redesigned with the permission of The George Balanchine Trust. The set design was customized to channel PNB's energy and affinity for nature as well as 19th-century English and Italian Renaissance designs. Featuring lush recreations of the natural beauty the Northwest is known for, the stage design is full of vivid flowers and mind-boggling realistic creatures. When a 12-foot spider dropped down onto the stage, it was difficult not to wriggle and squeal in disgust.
Both the set and costumes are a pastel whirl of color. According to PNB's official blog, it took more than a year to build the scenery and create the 115 costumes used in the production. The handcrafted costumes of the court attendants hold more than 13,000 bugle beads.
On top of how wonderful the ballet itself is, PNB is home to dancers that take every ballet to new heights. Jonathan Porreta, for example, who danced the role of Puck opening night, was met with a crowd of adoring ballet fanatics at the post-show informal Q&A session with artistic director Peter Boal. Aware of Porreta's approaching retirement at the end of this season, fans sang his praises when given an opportunity to ask him questions. Porreta also played the powerful role of Carabosse in The Sleeping Beauty this season.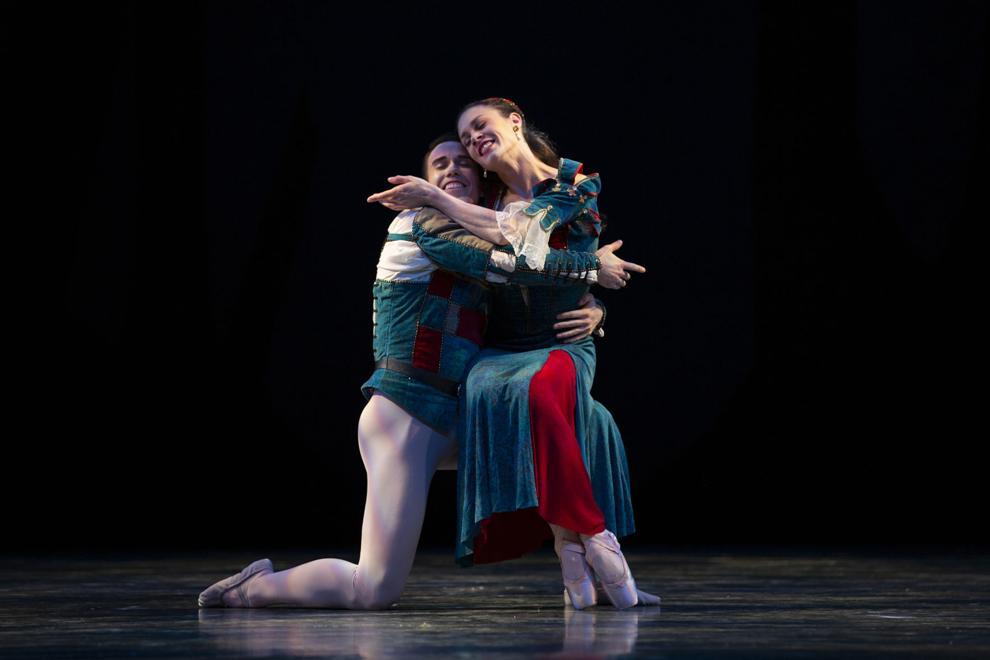 Another talented dancer retiring after this season who can be spotted in "A Midsummer Night's Dream" is Rachel Foster, who has been dancing with PNB since 2002. Foster became a principal dancer in 2011.
Opening night was undeniably a success by every measure. After the performance, the audience gave a standing ovation, filling McCaw Hall with cheering, clapping, and boisterous shouts and whistles for almost a full minute.
In the words of Balanchine himself: "Ballet is important and significant — yes. But first of all, it is a pleasure."
If you're interested in watching PNB performances of "A Midsummer Night's Dream" or any other performances, you can take advantage of programs and discounts that make the ballet accessible to almost everyone. Using TeenTix, those between the ages of 13 and 19 can get tickets for only $5.
PNB also offers half-price rush tickets to students (and seniors over the age of 65) beginning 90 minutes before curtain, provided you show proof of current enrollment, such as a student ID card with semester endorsement, report card, or receipt of enrollment. You can also buy tickets starting at $37 by visiting the PNB website.
The verdict: Skip the SparkNotes explanation of "A Midsummer Night's Dream," the PNB production will tell you everything you need to know with natural beauty, hilarity, and passion.
Reach writer Midori Friedbauer at arts@dailyuw.com. Twitter: @MidoriNileah
Like what you're reading? Support high-quality student journalism by donating here.