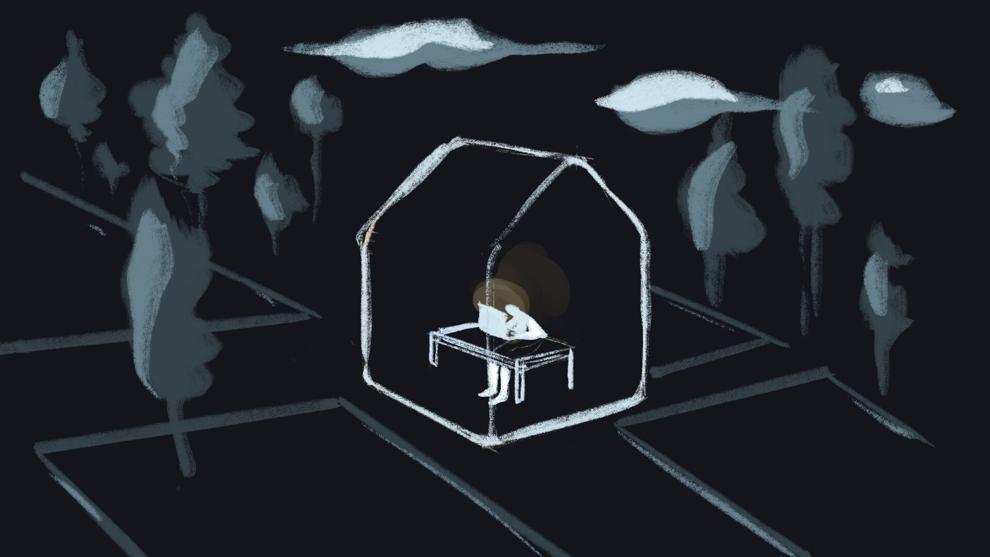 Amidst the seemingly unending chaos of the present moment, creative outlets and productive coping mechanisms have fallen to the wayside. Fortunately, with winter quarter fast approaching, a solution to this dilemma may be found in the upcoming course ENGL 285: Writers on Writing.
ENGL 285 is unconventional in the best way possible. Meeting bi-weekly Tuesday and Thursday afternoons, the course features the experience and knowledge of almost a dozen professional writers. Its material delves deep into the literary world, beginning with the first stroke of inspiration and culminating in publication processes.
Now in its third year and led by professor Maya Sonenberg, the course is structured around a rotation of guest lecturers — mainly faculty members and visiting writers. Through workshops, collaborative work, and personal pieces, the course aims to engage students with creative writing and the endless forms it can take, from poetry to fiction, and even film-making. 
"The reason for that is that even after teaching creative writing for so long, I cannot predict what is going to make any individual student have the lightbulb moment where they go, 'I can do that,'" Sonenberg said. "My hope is that every student will at least come close to having a moment like that during the quarter."
Writing can be a daunting task, but ENGL 285 makes the process accessible and navigable. The focus is not perfection; instead, the course intends to help students become comfortable with their writing and develop an individual style, without the strict expectations of a typical English class. 
"You learn so much, but there's not a lot of pressure on it," Marissa Levine, a past student of the class, said. "It's more like, take from it what you will."
The goal of ENGL 285 is to expose students to as much variety as possible while encouraging them to engage with the material in a way that is meaningful at the individual level. Creative ventures such as this are often devalued, especially when surrounded by capacity-constrained majors and competitive learning environments. This course, however, allows students to take a step back and remember that college is meant to be a time of personal growth and evolution.
Several students also mentioned the unexpected insights that their writing prompted.
"It was amazing … kind of like therapy, but with school, you know, and getting credits for it," Marina Martinez, a junior studying sociology, said. "I was being introduced to different ways of thinking and different ways of thinking about writing, [so] there was a lot of reflection." 
Whether you're interested in poetry or genre fiction, practicing writing and developing a certain style can have a profound impact on your perspective. 
"I would look at things that were pretty negative, I guess, in the way that they impacted me," Martinez said. "But I would look at them in a different way [thanks to this class] — more at the positives than the negatives."
I think we could all use a little bit of that right now. Romanticizing the little things and looking for the bright side may not resolve the confusion of today, but perhaps it can lighten a bit of the load.
So, if you're feeling overwhelmed by traditional classes, need some extra VLPA credits, or just want a creative outlet, I highly recommend ENGL 285.
Reach contributing writer Riley Rogers at arts@dailyuw.com. Twitter: @riley_arogers
Like what you're reading? Support high quality journalism by donating here.