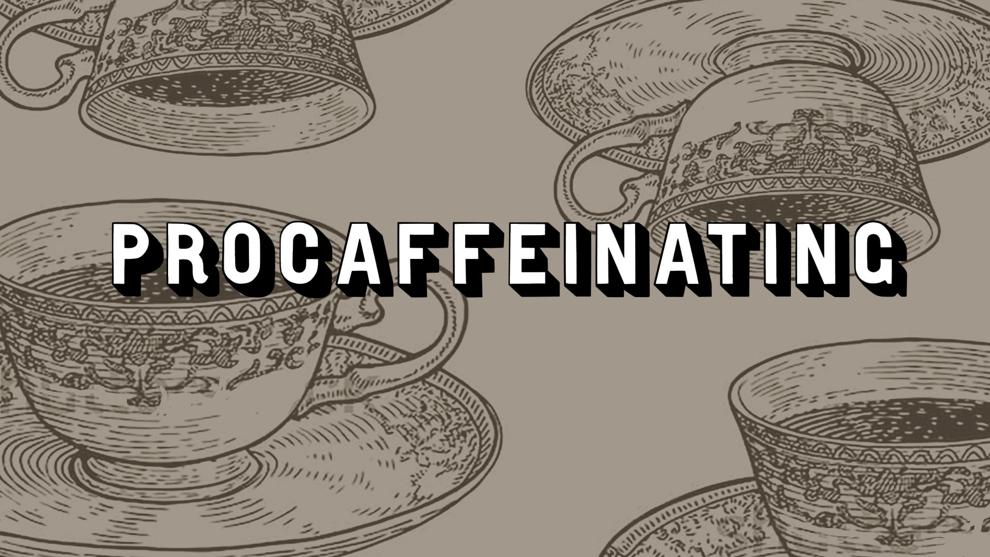 With my exploration of Seattle's coffee scene nearing an end, I wanted to see what else the U-District had to offer, so I headed to Slate Coffee Roasters, known for their famous deconstructed latte. 
The deconstructed latte is now a popular trend that has made its way into coffee shops across the country. The drink is served on a platter with three glasses. The first has a shot of espresso, the second has steamed milk, and the third has a mixture of two. The idea is to be able to taste each individual aspect of the drink. 
This famous drink has made its way into travel blogs and Buzzfeed videos, drawing large crowds of people to Slate Coffee Roasters' main locations in Pioneer Square and Ballard.
Across the city, tucked between a bus stop and an occult bookstore, Slate Coffee's U-District location is quieter but just as welcoming. 
Slate Coffee's U-District cafe has large open spaces and has mastered minimal lighting in ways few other cafes have, replacing walls with windows altogether. This makes it the perfect place to study earlier in the morning to maximize your use of daylight, given that the sun sets at 4:30 p.m. these days.
Slate's menu is simple, sticking to the most common espresso drinks. They do offer seasonal drinks such as a matcha latte, as well as a Spanish latte that combines classic latte ingredients with some condensed milk. If you want something completely coffee-free, the barista-recommended chai latte is, as they put it, "the right amount of spicy." While chai latte spice level preferences differ from person to person, it's worth a shot. 
The area itself is excellent for studying. I've always avoided it, assuming that it would be too crowded because of its proximity to campus, but I was pleasantly surprised. While it was still pretty full, there were a couple of empty tables and there are always open seats in the high bar against the windows.
As the days get colder and rainier, I've been slowly moving toward hot drinks. This weekend, however, Seattle blessed us with one day of sun and I had to take advantage of that: I tried Slate's iced mocha. I didn't find it to be as sweet or chocolatey as most mochas, which was a definite plus since I'm not a fan of super sugary drinks. I found that it balanced the bitterness of the espresso well without overpowering the drink with chocolate.
Slate is part of the Ave's small selection of coffee shops that are almost always filled with students. However, unlike Allegro and Solstice which are typically loud and hard to concentrate in, Slate is a much quieter and cozier place to spend your weekend mornings. 
Head up the Ave to try this coffee shop right off 45th to get some focused work done — and reconstruct a latte while you're at it.
Reach columnist Ash Shah at arts@dailyuw.com. Twitter: @itsashshah
Like what you're reading? Support high-quality student journalism bydonating here.