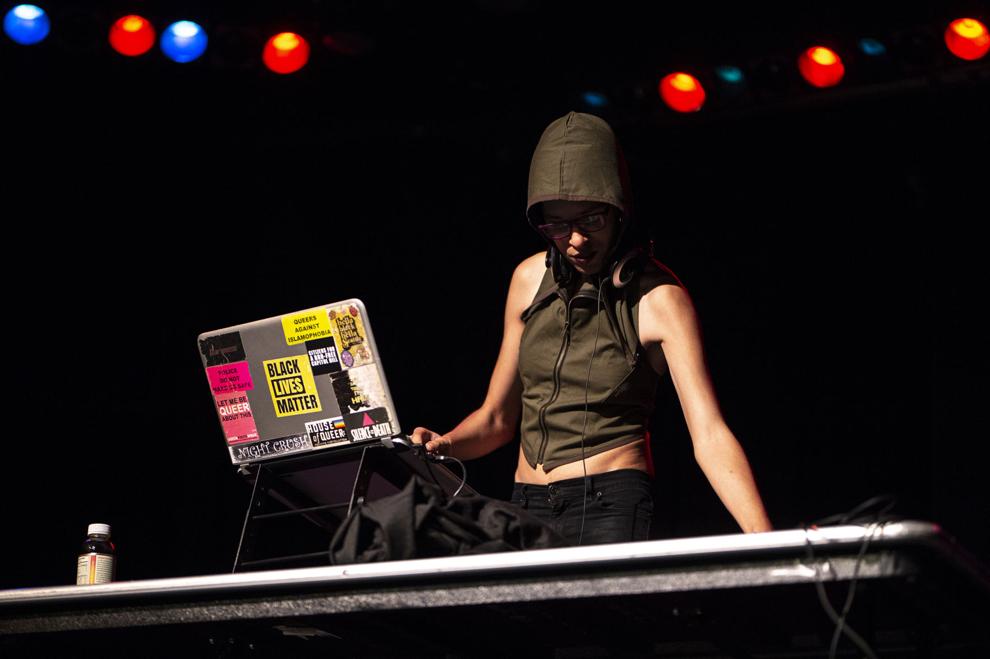 [Author's Note: I'm a straight person, so I'm not the most qualified to write about queer and trans people.]
Rainy Dawg Radio (RDR) and the ASUW Queer Student Commission (QSC) hosted a queer and trans hip-hop show and art sale Thursday evening at the Samuel E. Kelly Ethnic Cultural Center.
The show was wild. I can honestly say I have never seen a performance like Donte Da Qween's.
They played with gender expectations in a way I'd never seen a performer do before. Over the  span of a few hours, they defied the notion of the gender binary, flowing between masculinity and femininity with a swaggering walk of liberation.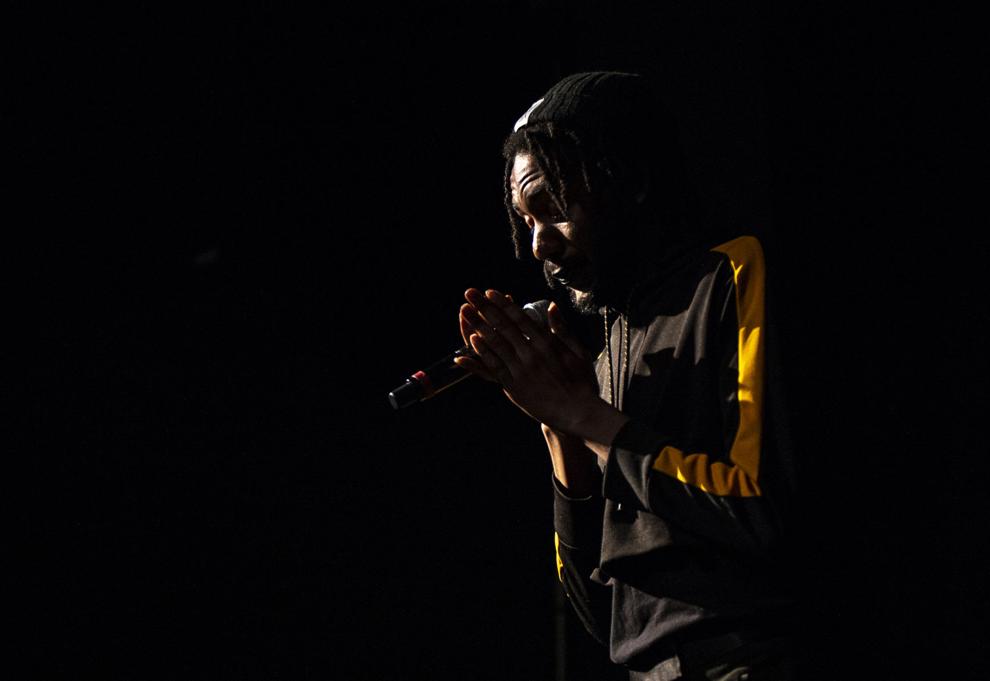 The queen's reign extended as far as the speakers could blast their spit. Donte, a non-binary femme with rage in their rhymes and the master of ceremonies for the evening, unleashed a beat and a rap as cool as the November night itself.
Following Donte came Reverend Dollars, who DJed and got people out of their seats to dance, keeping the energy in the crowd alive.
And yet, the excitement in the room somehow grew even more when Michete came onstage, her attitude filling the room like a strong cloud of perfume. A few songs into her set, she had the audience chanting "I'm a stupid girl, I'm a dumb bitch!"
As far as I could tell, everyone was more or less sober. That chanting was the result of sheer sober elation that only an atmosphere as surreal as the one Michete created could have caused.
When she belted out, "Oh! Come get it, daddy!" she fully embraced her sexuality as a young trans woman, setting the precedent for everyone in the room to do the same.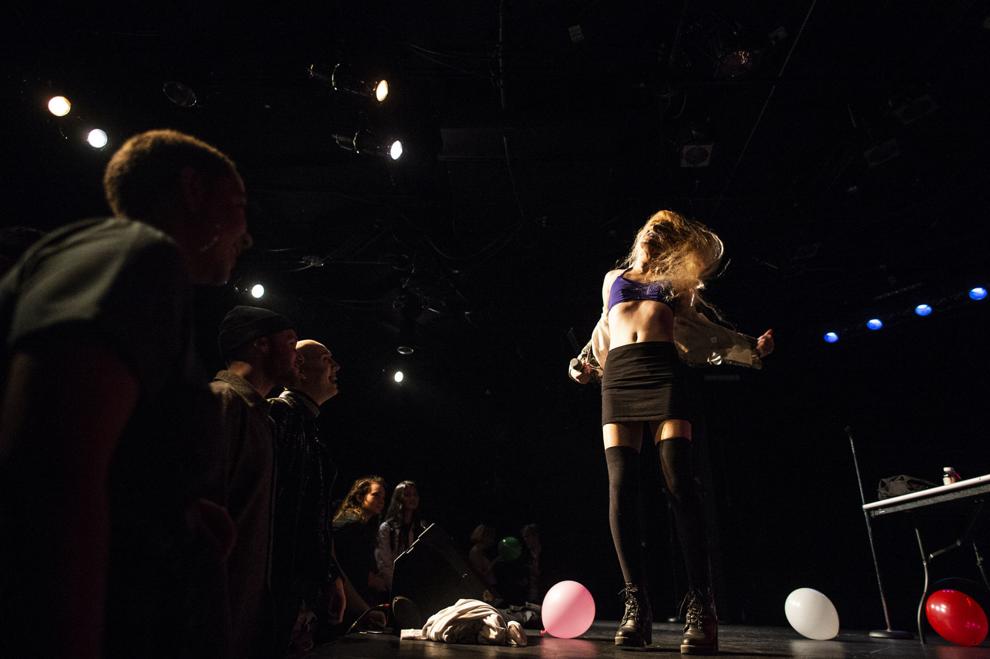 It was within this celebration of sex and self that Michete also took a moment to address the fact that she was a white woman performing at a hip-hop show intended to spotlight queer people of color.
Michete later confirmed that she was unaware that this was a QTPOC event.
"I still don't know why I was invited and put on this lineup that was supposed to be a QTPOC Hip-Hop Show," Michete said after the show.
Sami Shaffer, general manager of RDR, did not respond to a request for comment.
"Rainy Dawg in the past unfortunately has not put on shows that have been very inclusive," Chelsea Rodgers, music director at RDR, said when I spoke with her after the event.
Rodgers took RDR's original event idea for a hip-hop show and turned it into a queer hip-hop show contingent on the QSC's involvement. Garg stated that she was involved contingent on the show being an event centered on celebrating queer people of color.
Rachel Fazio, who is white, also sold art at the show. While Michete expressed remorse that she was involved in an event for queer people of color, she said that she was not aware that it was for queer people of color until the event itself.
"We were met with a lot of microaggressions as people of color," Ananya Garg, director of the QSC and a queer person of color, said of the evening. Garg said Michete's performance and the two white art vendors detracted from a space intended for queer people of color.
"I'm also really worried that this is going to get passed off as a error in communication, when in reality it's a problem of whiteness and white fragility," Garg said. She explained that when white people use their privilege to commit harm, they sometimes feel what's called "white guilt." This guilt can make white people defensive, not remorseful, which is white fragility, according to Garg.
"Racism is never about intention, it is about impact," Garg said.
The night was about identity and was made to welcome and celebrate those who may still struggle with their identity or because of it. Despite major gaps in the intention behind the event and the event itself, the atmosphere of love and acceptance prevailed.
After Michete's performance, Guayaba brought it home. I have also never seen a performer like Guayaba.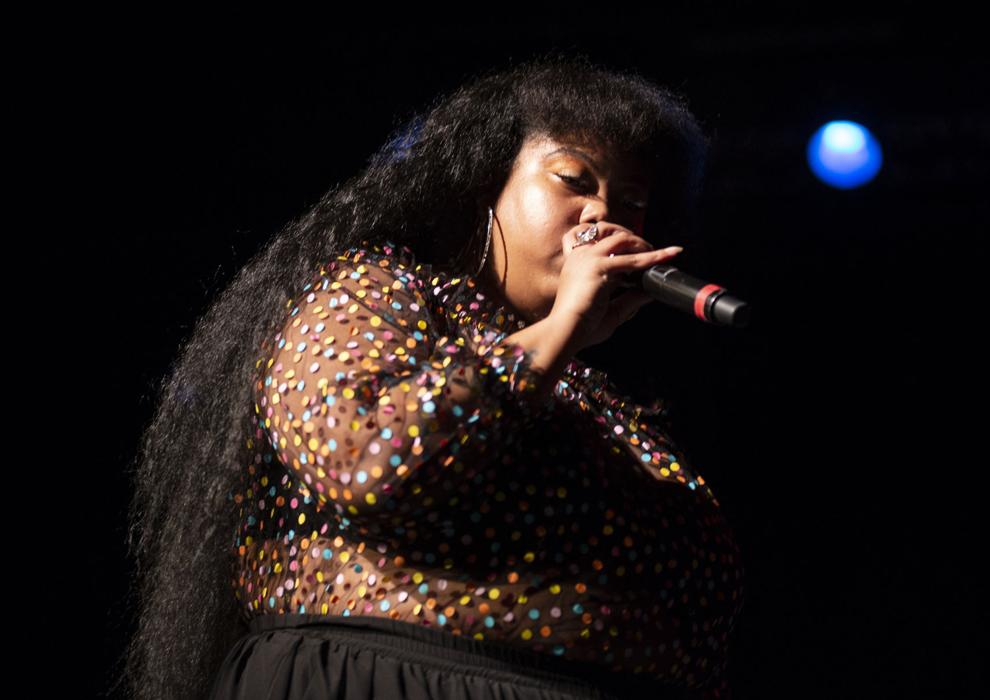 Their soul emerged from their lungs, ringing through their vocal cords; out into the microphone came a stunning croon. Their voice flowed the way their hair did, thick and black from the top of their head down beyond their waist.
"Hope you're OK with the fact that they did surgery on a grape," Guayaba said before jumping into their second song, an incisive rap with a slow tempo to bring the temperature back down in the room with their deep, rolling verses.
Outside in the lobby, Fazio, Sorana Nance, Serena Lantz, Tuesday Una Villa continued to sell their art. Guayaba's lyrics rang through the halls outside the auditorium.
"You wanna know if I'm foreign, right?/But you should still be in mourning, right?" Guayaba sang. "High bitch been crying into the night/Libations don't drip when you pour it right."
The prophetic lyrics of "Bye Bich" poured out of their soul and into the atmosphere.
Reach Wellness Editor Manisha Jha at arts@dailyuw.com. Twitter: @manishajha_
Like what you're reading? Support high-quality student journalism by donating here.