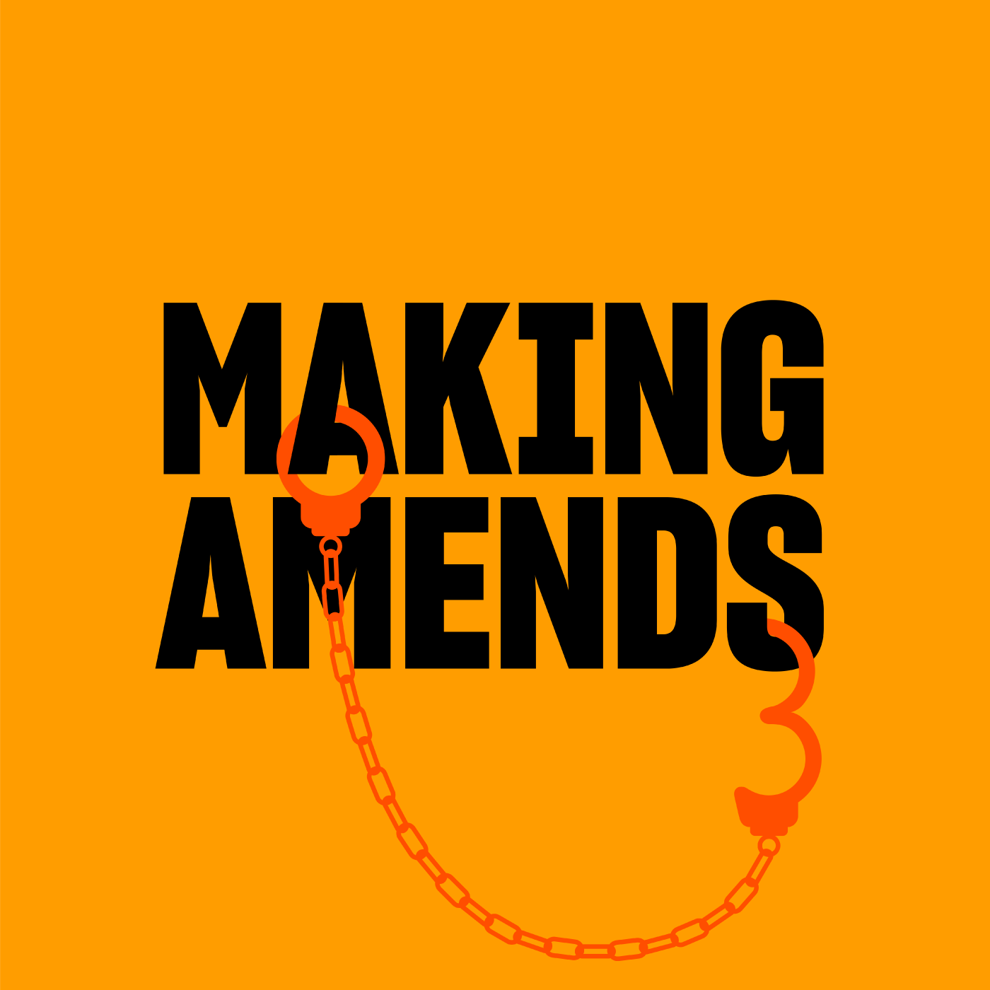 It was Bryan Stevenson — public interest lawyer, author of the bestselling memoir "Just Mercy,"  and founder of the Equal Justice Initiative — who wrote: "Each of us is more than the worst thing we've ever done."
For persons who are incarcerated, dispelling the notion that there's an absolute moment of character definition is a particularly salient challenge. All the purposes of life that lie beyond the acceptance of punishment are muted in the context of the carceral system. It may be said that mass incarceration functions to force defeat — in an environment of deprivation, the socially defined wrongdoer becomes the living, but wounded, embodiment of their worst action.
These realities of the U.S. criminal justice system, despite their vicious ramifications, don't preclude incarcerated persons from pursuing genuine accountability for their offenses. In his new podcast, "Making Amends," Steve Herbert speaks with men from the Oregon State Penitentiary, asking them about their histories and progress on the journey toward seeking atonement .
This past winter, Herbert — the Mark Torrance professor with the department of law, societies, and justice at the UW — taught a course inside the penitentiary on harm and restorative justice. Underlining class discussions, and eventually the podcast, was the idea of personal transformation, which Herbert summarized in a succinct question: "What are we obligated to do when we harm another person?"
"All of us do things, intentionally or unintentionally, that hurt other people. All of us, at one point or another, need to repair damage that we've created in our relationships with other people," Herbert said. "[In the class] I move through that process: 'How do we know, when we hurt another person, what constitutes a wrong? How do other people feel about us when we hurt [others]? How do we feel about ourselves when we hurt other people? And, finally, what kinds of options do we have to repair damage?'"
Each week, 10 or 12 participants would meet with Herbert to consider the lasting repercussions, for both victim and perpetrator, of criminal offenses. Herbert, whose intent was always to create a podcast based on the class, said that participation amongst group members ranged from eager conversation leaders to the more introverted. The one-on-one interviews were a space in which participants could share detailed stories rooted in their own individual hardships and experience.
"I structured the classes at a fairly general level, but I knew, and they knew, that I was going to ask them to apply these more general ideas to the specific circumstances of each of their situations," Herbert said.
The first season of "Making Amends" features six interviews, held with Anthony Pickens, Cameron Hayes, Mahmoud Moustafa, Stephen Weavill, Terrence Tardy, and Theron Hall. Herbert noted that most of the men had previously been engaged in similar programming, and that these kinds of self-motivated, reflective conversations were not out of character for them. He believes that many of the individuals will continue this work even after their release, because it's proven to be an "immensely rewarding" process and an important driver of personal growth and transformation.
Herbert, who said he's been teaching courses and holding dual-enrollment book clubs within prisons for the past five years, doesn't find himself easily surprised when it comes to people's experience in prison or their opinions on mass incarceration. Nevertheless, something that doesn't cease to captivate him is the devotion "Making Amends" participants and other students of his have shown in helping not only themselves, but each other.
"I think, if there was anything surprising [about the Oregon State Penitentiary group] — and actually I've seen it in other prisons — is the strength of their collective commitment to helping each other and to trying to recruit other individuals in the prison community into the activities in which they're engaged," Herbert said.
A central goal of "Making Amends" is to question the "legitimacy" of punishment practices that incarcerate people for extended periods of time. Acknowledging the nearly non-existent access to parole in Washington state, Herbert said he wants listeners of the podcast to examine the purpose of sentences like life without parole, and additionally to recognize how these terms function to limit an individual's desire to change.
Looking ahead, Herbert is hoping that seasons one and two of the podcast will build off one another.
"The idea of season one is to help listeners understand how prisoners can and do change," Herbert said. "The idea of season two is, if we accept that prisoners can and indeed do change, how can we construct systems of punishment that make that change more likely?"
"Making Amends" was produced with the help of a team of contributors. Herbert received a grant from the UW Student Technology Fee to assist with the purchase of recording equipment. Many students from the law, societies, and justice department also worked as transcribers, website developers, editors, and social media outreach leads.
Elizabeth Gardner and Anthony Stokes are two such students who were part of the transcription crew.
Gardner — a senior majoring in law, societies, and justice and minoring in American Indian studies and political science — was approached by Herbert to join the podcast after she'd expressed interest in juvenile justice and becoming more involved with department projects.
According to Gardner, she was tasked with transcribing the audio files of class recordings, meetings with penitentiary staff and various experts, and the interviews of the six men whose conversations with Herbert were to form the storyline of season one.
Gardner described her experience as "rewarding" and said that, despite differing histories, evident in each of the stories she listened to were significant signs of maturity and the acceptance of responsibility.
"Not only did I have a lot of empathy for these men and their experiences, but hearing their crimes and behaviors contextualized helped to truly embody the purpose of the whole project — telling stories of redemption," Gardner wrote in an email.
Stokes — a fellow senior majoring in law, societies, and justice and political science — came to "Making Amends" with prior experience in criminal justice and juvenile advocacy. He participated in a research group, led by Herbert, that analyzed and transcribed the hearing recordings from petitioners going before the Washington state Indeterminate Sentence Review Board.
"I was able to learn from a number of individuals about their journey and what steps they took in changing their life since their crime," Stokes wrote in an email. "While everyone had a different story, you could hear the pain, regret, and remorse that was common throughout their voices as they spoke before the board."
Stokes said the notion of rehabilitation carried into his work with the podcast. In addition to transcribing audio recordings, Stokes and other members of the transcription crew met weekly with Herbert to discuss the materials and give feedback on the proposed podcast structure.
Like Gardner, Stokes said he found himself relating to and empathizing with the participants. He acknowledged that, despite them facing the harsh circumstances of incarceration and prisonization, the men were able to "break from prison culture" and change themselves as well as those around them.
"One moment that stuck with me in particular was during a group class session when one younger participant vocalized for the first time that an older participant in the group had inspired and motivated him," Stokes wrote in an email. "He shared that the older participant had a real impact on him by checking in to make sure he was 'doing what he was supposed to do,' and served as a role model for how he wanted to do his time and lead his life."
"Making Amends" demonstrates how in an environment deprived of light, new life and potential can still grow. The podcast chronicles the determined efforts of six men to pursue and embody a better sense of self than society would have them accept. To listen to these voices from the Oregon State Penitentiary is to realign yourself — if you've forgotten — with the belief that there is always a way to make things right.
The podcast is available on most listening platforms and the official "Making Amends" website. Transcripts of each episode are also accessible for download.
Reach Arts & Leisure Editor Brooke Kaufman at arts@dailyuw.com. Twitter: @bkaufmanLJ
Like what you're reading? Support high-quality student journalism by donating here.