It's that time of year again. The nights are warm and with them comes an abundance of outdoor activities. This Saturday, May 11, is no exception with the long-awaited return of the 19th Annual UW Night Market.
Presented by the Taiwanese Student Association at the University of Washington (TSAUW or TSA), the UW Night Market is held once a year in the spring on the UW campus. The market runs for one night and offers entertainment such as live music and games as well as food from over 30 vendors in the Seattle area,showcasing a diverse array of cuisine from Taiwan and other Asian countries.   
"It's kind of like American fairs, but it's at night and there's Asian food," Matt Chang, a member of the TSA, said. Chang can be seen starring in this year's promotional video, "Let's Eat Together!" The video illustrates scenes of a lonely college student finding companionship through visiting local Asian restaurants and sharing food with others.
"Our theme for this year is how food brings people together," Chang said. "Food in Asian cultures, especially Taiwan, is really, really important. Families always eat together. Gatherings are made around it … [The Night Market] is kind of this meeting point for people."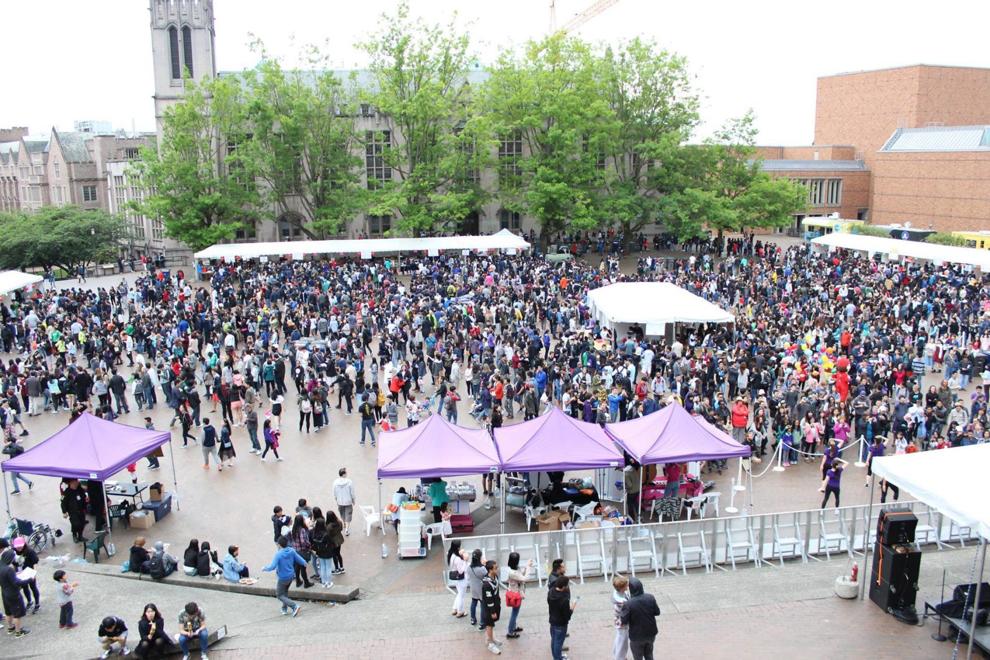 Established in 2001, Night Market had humble origins as a small cultural celebration held in the HUB Ballroom. As the event grew over the years, it was apparent that the ballroom would not be spacious enough to host the ever-increasing popularity it attracted. The festivities were moved to the HUB Lawn in 2005, but Night Market soon outgrew this location as well.
In 2011, the event moved to the largest conceivable event space on campus: Red Square. Red Square alone proved to be insufficient, prompting the Quad to be added in 2016.   
"We try to focus a lot of our marketing toward native Taiwanese people or immigrants who came here and are looking for a small piece of nostalgia, a little piece of home," Ann Ni, TSAUW president and event director of Night Market, said. Ni also contends, however, that the event is really for everyone, an attitude Ni experienced firsthand in Taiwan.
"It was super welcoming, super friendly, no matter who you were, where you were from, what you believed in," Ni said, reflecting on her trip to Taiwan last summer. "[That] is something that we really wanted to apply to our club here."
Along with booths featuring East Asian cuisine, the market includes local food trucks, desserts, and crafts. The Night Market has also previously featured various companies founded by UW students through the Lavin Entrepreneurship Program.
Entertainment is another integral part of the market, with acts ranging from traditional Asian martial arts to music from American Idol finisher Andrew Garcia in 2017.   
While the event is free to attend, the TSAUW has relied on donations over the years to help cover the difference. They have also attracted sponsorships from local businesses, as well as university-affiliated organizations such as the ASUW.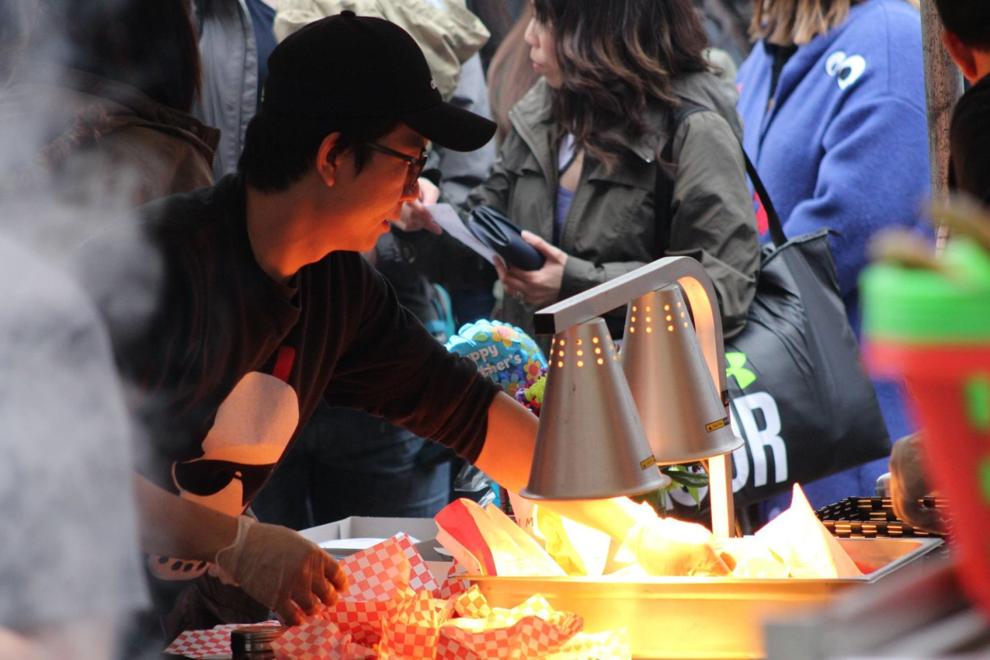 "This year we were able to once again support the TSA Night Market with our Special Appropriations Fund," Jack Hood, ASUW director of programming, said. "We are proud to support passionate student groups such as the Taiwanese Student Association celebrate and express their diverse cultures and interests as best as we can."
With a $60,000 budget, the ASUW was able to support a record number of RSO events this year, including Night Market.   
There are many new additions this year including a mobile app which has a real-time map of the event booths, an FAQ page, and vendor menus and prices."It's sort of like a mini-form of a brochure," Kelden Lin, Night Market director of marketing, said. Lin created the app this year.     
The vendors will take cash or vouchers, which can be preordered online. Vouchers can also be purchased the day of the event from the information booth with Venmo or a credit or debit card.
With over 9,000 attendees last year, this is sure to be one of the biggest events of the spring. Find your way to the Night Market this Saturday and be sure to come with an empty stomach.
Reach contributing writer Jorn Peterson development@dailyuw.com. Twitter: @PetersonJorn
Like what you're reading? Support high-quality student journalism by donating here.