As the world "returns to normal," I am excited to stroll through museums once again, taking my time in front of various artworks, pretending I am far more intellectual than I actually am. The impending return of in-person art is cause for celebration, though virtual openings and exhibitions are something I hope will stick around for much longer, as these events are more accessible and allow non-local audiences to engage with the museum space and artists.
On May 21, the Frye Art Museum held a virtual opening for its most recent installation, "Black Refractions: Highlights from The Studio Museum in Harlem." This exhibition brings to light works from multiple artists, stretching from the 1920s to the present, and includes pieces curated by The Studio Museum associate curator, Connie Choi, from The Studio Museum's permanent collection.  
Now available for streaming on Youtube, the opening began with a dynamic "curator conversation" between Choi and the Frye's head curator, Amanda Donnan. In the past year, this exhibition has been shown in various institutions across the country, with the Frye serving as its final stop. Choi and Donnan explained how each installation differs in the arrangement of the art and pieces installed, which enables new interpretations of the work and makes the Frye's installation wholly unique from that of preceding venues.
"What we knew from the very start was … that this exhibition had to be flexible," Choi said. "There is no one understanding or one narrative of 'Black art' –– it doesn't exist. What we wanted this exhibition to do was really allow each venue to customize it to… [their] own desires, [their] own audiences."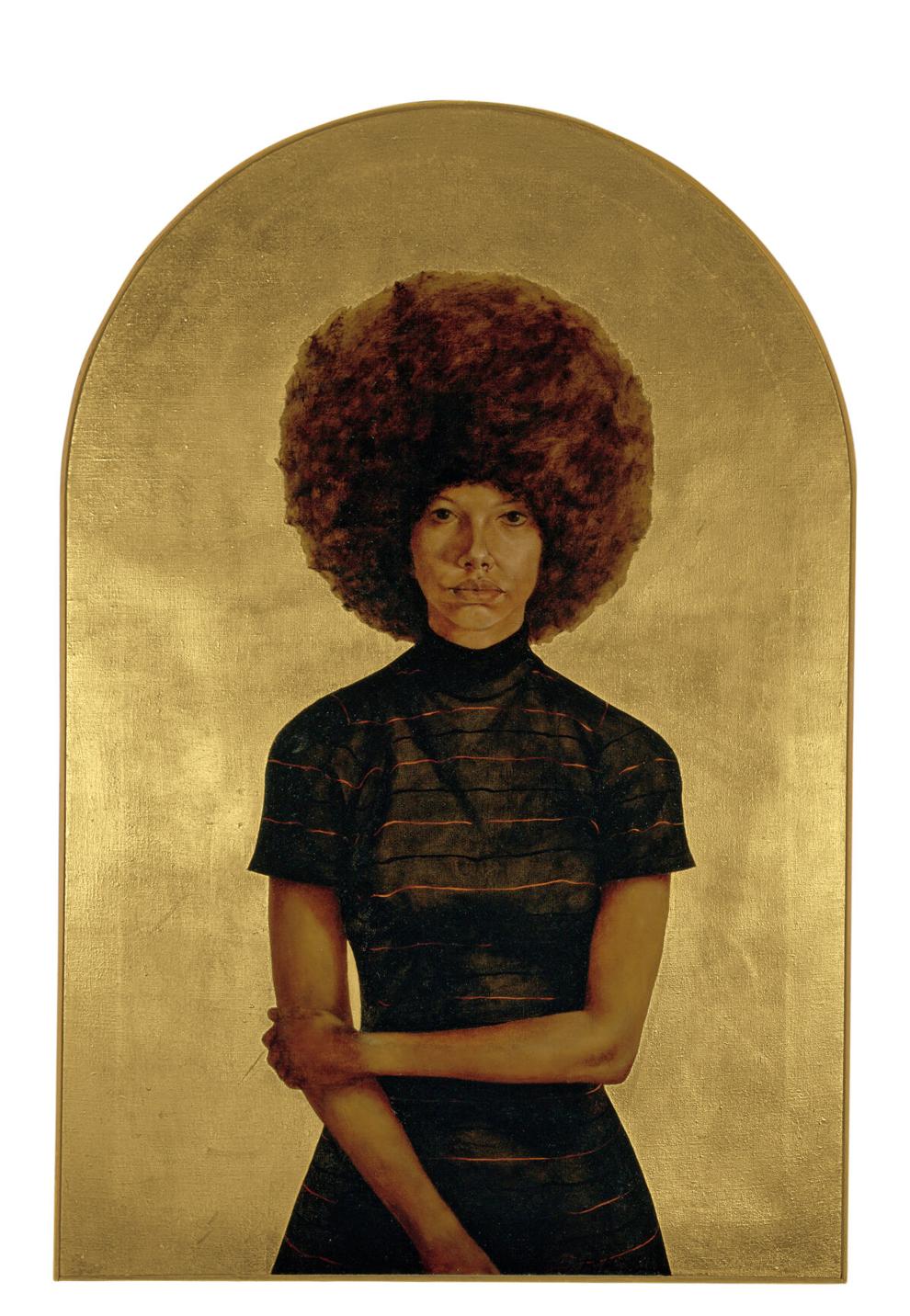 As the title of the exhibition suggests, this collection reflects the community and art that has come from The Studio Museum since its conception in the 1960s. Since its inaugural exhibition in 1969, the museum has been dedicated to uplifting and engaging with the work of artists who embody diverse experiences within the African diaspora. The Studio Museum also acts as a functioning studio that hosts numerous artists-in-residence, all of whom are "emerging artists of African and/or Afro-Latinx descent," according to the museum website. Many pieces in the "Black Refractions" exhibition come from artists who have served in this program over the years, further "refracting" the people and communities of Harlem. 
"Thinking about Harlem as a site, the notion of community and neighborhood was important to me, and I wanted that to be reflected in the show in a way," Choi said.
Through its dynamic nature and the ability of curators at each venue to choose a path and framing for the exhibition, "Black Refractions" is a reflection not only of the community of Harlem, but also of the venue's localized interpretation. The Frye is no exception. 
"There were things that jumped out at me that I didn't even plan for," Donnan said. "[There were] little echoes and resemblances that were really satisfying after it was installed."
Choi's curatorial checklist and each venue's direction for installation changed the interpretation of certain pieces. One way that Choi facilitated this dynamic exchange was by giving venues the opportunity to take either a thematic or an institutional approach to the installation and arrangement of the artworks. 
"The institutional track –– which we chose to take –– is helpful in keeping The Studio Museum and Harlem lens on Black art very present, because the African diaspora is very diverse and you can't sum it up neatly," Donnan said.
The exhibition will be available for viewing at the Frye until Aug. 15, with free and timed tickets on the Frye's website. Choi will also be participating in another curator talk that touches on the exhibition and The Studio Museum's history June 23.
Art exhibitions have undergone many adaptations in the past year, but the opening of "Black Refractions" at the Frye is just one of the many returns to in-person art that will allow hopeful museumgoers to return to their beloved spaces and engage with pieces once again.
"It's been wonderful to be a fly on the wall in the venues that I get to go to in person, because I got to witness so many conversations happening in front of [the] works," Choi said. "And that is not … something that I have observed in a long time, in terms of people just really engaging with works, wanting to stand in front of them for long periods of time and examine them closely."
Reach writer Megan Matti at arts@dailyuw.com. Twitter: @megan_matti
Like what you're reading? Support high-quality student journalism by donating here.