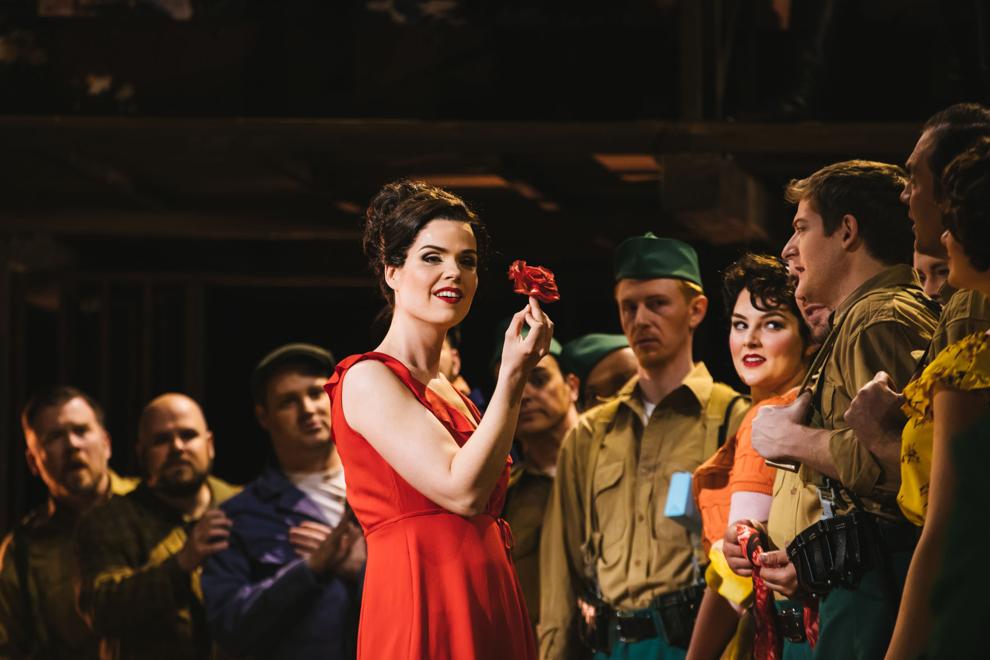 "Carmen," the Georges Bizet opera from 1875, is both narratively and musically ingrained in the public consciousness. Its story — about a supposedly good man who's led astray by a so-called temptress, which leads to tragic ends for both — has been profusely reiterated, whether in an adaptation of "Carmen" or really any melodramatic piece of entertainment involving a love triangle. Its music is indelible to the point of being inescapable. The prelude in Act 1 is by now default battle music; "Habanera: L'amour est un oiseau rebelle" is seduction musicalized. But other things about the opera aren't so ageless: namely the fact that its heroine is an exoticized "gypsy" — itself an ethnic slur— and that its storyline is classically misogynistic.
How do you adapt "Carmen" in 2019, when many of its defining characteristics raise red flags? Such a question has been considered by the Seattle Opera, which debuted a new adaptation of the opera May 4. Leading up to the premiere, it hosted "Decolonizing Allure: Women Artists of Color in Conversation," a free panel discussion that provided an opportunity for prospective viewers to engage in a dialogue about how women of color have been mischaracterized in entertainment by white men, especially in relation to "Carmen," and the impact the injury has had across decades.
The adaptation has undergone some revisions. Carmen and her community are referred to as "bohemians," and, in general, caricatures are avoided. The misogyny remains, however, making this re-upping of "Carmen" another case of crucial, if galling, work being enjoyable as long as more attention is on the music (which soars) and the work's age is taken into consideration. How younger, unacquainted audience members will take to it, though, is dubious. It's probably best to view it, as The Stranger said recently, as sort of adjacent to film noir — a genre in which sex, death, and glamour entwine, where morality is complicated, and where endings tend to be particularly cruel.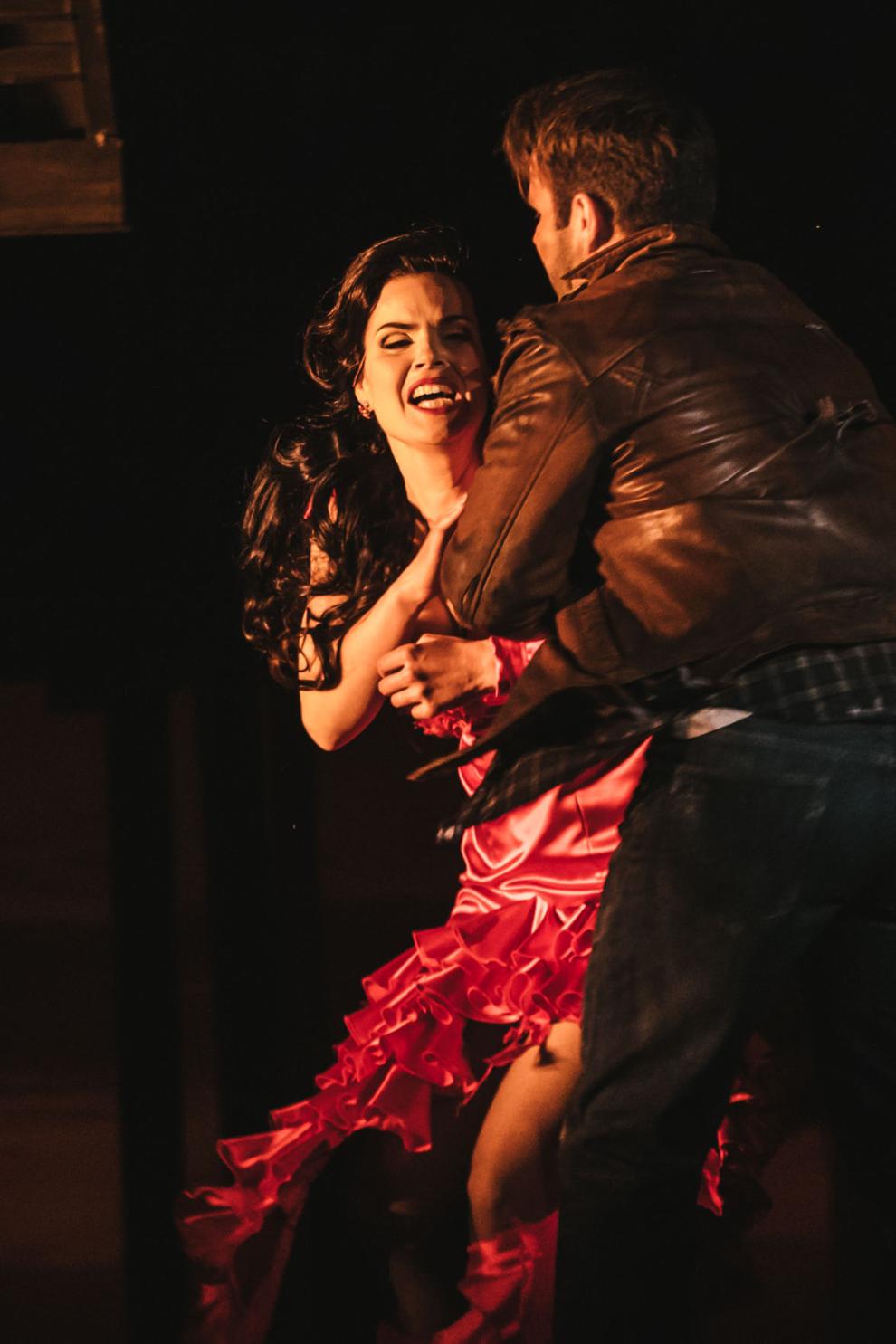 The adaptation, which is a co-production between Seattle Opera, Opera Philadelphia, and the Irish National Opera, is set in 1950s Spain, mostly at a cigarette factory usually surrounded by soldiers. The story revolves around a number of characters, but it's most concerned with the torrid (and doomed) love affair between Carmen (played by Ginger Costa-Jackson in five shows and Zanda Švēde in four), a notorious femme fatale who works at the plant, and a soldier named Don José (Frederick Ballentine, Scott Quinn, Adam Smith), who is contemplating marriage to a good girl back home (Vanessa Goikoetxea, Emily Dorn).
The design of "Carmen" is startlingly but beautifully garish. The sets, all angled and boldly geometric, work together to make eye-catchingly blunt vanishing points; every color is highly-saturated enough to evoke pop art or a particularly noisy Douglas Sirk movie.
The performers, as to be expected in opera, where world-class is a descriptor to which every singer has to live up, are chin-to-the-ground good. Švēde, who was the lead on the day I saw "Carmen," almost vibrates in her intensity, her honeyed mezzo-soprano lithely moving back and forth between alluring and penetrative. In his Seattle debut, the opera's director, Paul Curran, accentuates the intensity.
The storminess of this "Carmen," though, made me wish it was emboldened in more areas. There have been feminist retellings of the opera, in which Carmen, rather than being ultimately victimized by her taunted lover, winds up having the upper hand. This narrative change, though perhaps subject to being declared too bold by traditionalists, would better suit the adaptation's design and modern approach.
Bizet's music, and the lung power that fuels it, makes up for the adaptation's shortcomings. I'd prefer, though, that its audacity be all-encompassing rather than choosy; certainly, there's a line between perverting and simply updating source material — this "Carmen," which is otherwise excellent, begs it be crossed.
"Carmen" is running until May 19 at McCaw Hall. For more information about showtimes and ticket prices, visit the Seattle Opera website.
Reach writer Blake Peterson at arts@dailyuw.com. Twitter: @blakewpeterson
Like what you're reading? Support high-quality student journalism by donating here.