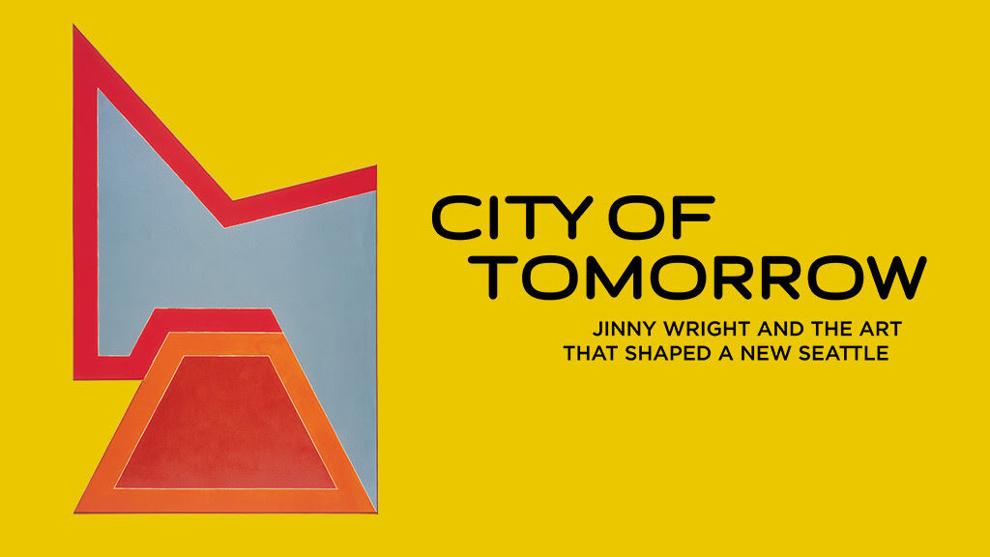 The Seattle Art Museum (SAM) has a storied history in Seattle's post-Great Depression landscape. While the original Seattle Fine Art Society was founded in 1906, the SAM was founded in 1933, during the Great Depression. Richard Fuller and his mother Margaret MacTavish Fuller founded the museum's first physical venue in Volunteer Park, where it remained until moving downtown in 1991. However, throughout this time, one couple proved foundational to what the SAM and public art in Seattle are today.
Virginia "Jinny" Wright and her husband Bagley Wright first joined the SAM in 1951 as general members. Jinny Wright would go on to serve as the SAM's docent in 1959 and later as a member of the board in 1960. She would continue to contribute to exhibits, provide feedback, and be part of the SAM's ecosystem until she died in February 2020.
"Jinny was very much a part of SAM, as much as SAM was part of her life," Rachel Eggers, SAM's associate director of public relations, said. "She was close to the curators and was always present at show openings."
Wright fostered the careers of young artists from the late 1940s up until the 2010s. Throughout her life, she not only collected art from Frank Stella, Andy Warhol, and other prominent American artists, but was especially devoted to supporting the promotion of local art.
"She always had a curiosity for new, fresh artists," Catharina Manchanda, the Jon & Mary Shirley Curator of Modern & Contemporary Art at SAM, said. "That was true during the heyday of Mark Rothko when he was selling paintings in New York to Seattle artists who were holding their first art shows."
Given her profound influence on the SAM, the "City of Tomorrow" exhibition was created to capture Wright's multifaceted personality and life. Wright tried to keep her collection as diverse as possible, which led Manchanda to choose 64 pieces from Wright's collection that cover the range of her patronage. The artworks range from intense, loud color pieces of the post-World War II era to assemblage and pop of the 1960s and 1970s and the interdisciplinary art that dominated the 1980s and 1990s. 
"What people often don't realize is that Jinny's art has been in the museum since the very beginning," Manchanda said. "No one is going to read the line at the bottom that says these pieces belonged to Jinny."
This exhibit is reflective of a narrative that displays Wright's indelible yet humble legacy. Manchanda hopes that Wright and her extraordinary patronage will finally receive the recognition they deserve. Though she is known within the local arts, the layperson may not know that Wright had an impact on art pieces and installations throughout the city.
"The Olympic Sculpture Park, which opened in 2007, actually is just one of many collections that Jinny donated," Eggers said.
Several art pieces resulting from Wright's patronage have become fixtures in the city. The "Broken Obelisk" in Red Square is just one of the more forward-facing examples; the Henry Art Gallery was home to numerous shows that were influenced and impacted by Wright. Public art was a principal mission of hers, as she loaned pieces to universities, squares, and other parts of the city, helping to enliven spaces that were otherwise devoid of art.
Manchanda hopes "City of Tomorrow" will embody the future of humanity and Wright's enthusiasm for spreading a love for art.
"Jinny was always a self-effacing person, but she had a love for art and humanity. She never wanted to say we're done with art," Manchanda said. "She would want us to press forward into the future with the curiosity and hope that she had."
The SAM is currently closed to visitors due to COVID-19. For more information on exhibitions or ways to view art from home, please visit the museum's website.
Reach writer Andy Chia at arts@dailyuw.com. Twitter: @GreatBaconBaron.  
Like what you're reading? Support high-quality student journalism by donating here.