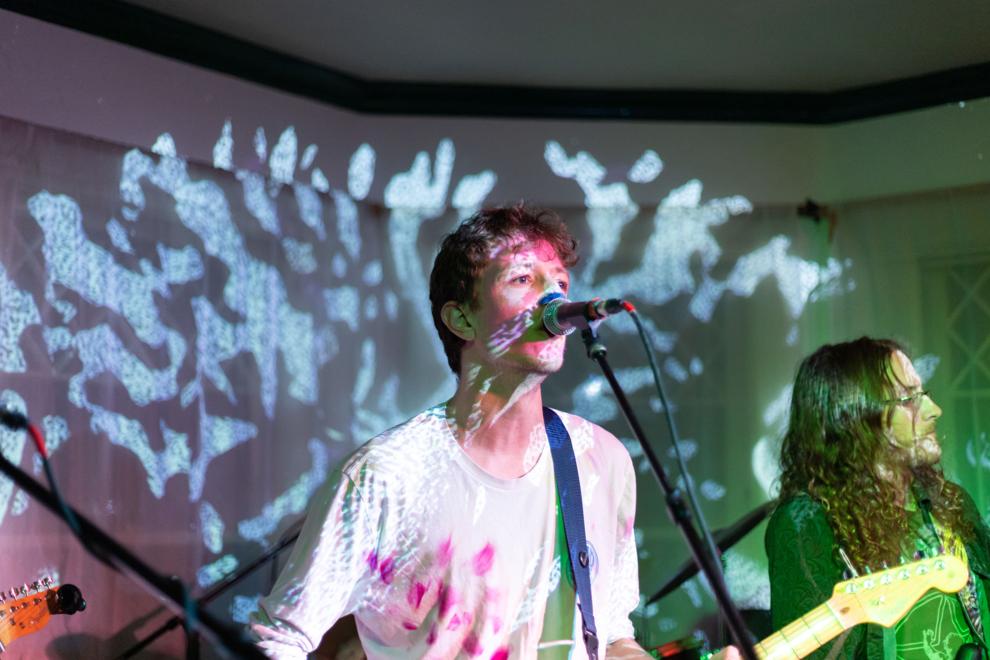 Author's Note: About the Gig is a bi-weekly column that explores the post-grunge student music scene in Seattle.
I remember frantically sifting through several social media platforms with my roommate in the dorms freshman year. We had overheard someone talking about a house show that everyone was going to that Friday. Was it Sunday School, Salmon Town? Whatever it was called, it was an uncharted side of the UW that we needed to see for ourselves.
If you haven't already been exposed to the house show scene in the U-District, I will give you my personal pros and cons list. They are cool, intimate, student-run concerts, often filled with those people you keep running into that may turn out to be your best friends. More accurately, they are crowded, sweaty, and definitely not the place to wear white. Sometimes, they can even get a bit out of hand.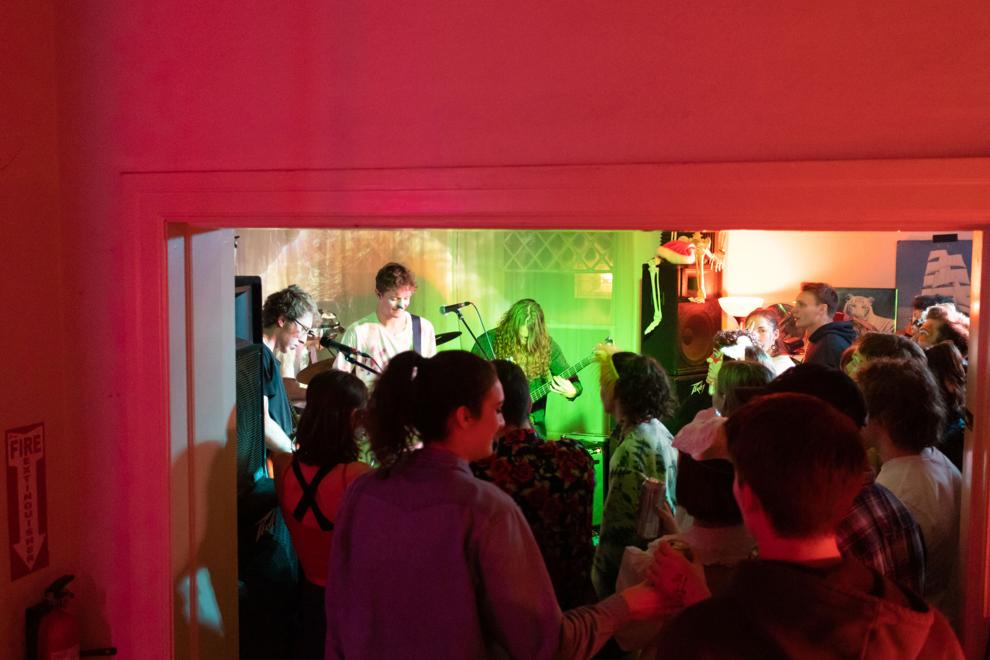 On Friday night, Formerly, The Pink Castle (FTPC) hosted its first show of the new year. Put on by Chet Merklin and his soon to be eight-person house, FTPC's event was an animal-themed "Night In The Woods" romp, masks encouraged. 
At 6 p.m. Merklin began adjusting the projector, the overhead spotlights, the self-assembled amps, and speakers on stage. He retaped a sign on the wall that read "FTPC Art Wall" where people could post their work and Venmo the artists to buy them. An extension cord responsible for almost all of the equipment snaked along the floor and walls, taped down with black electrical tape. He knew what he was doing, assuring me "this is about to be our seventh, or maybe eighth, show." 
The lineup began with the self-proclaimed "groove rock" band Pulling It Off from Portland, Oregon. During setup and soundcheck, they practiced their setlist from a worn, paper stuffed composition notebook pulled from a JanSport backpack fitted with a "Bernie 2020" pin. Now on their third tour, Pulling It Off are seasoned professionals, minus the attitude. 
Quickly, crowds of students began pouring in with elaborate face paint and jungle animal masks from Archie McPhee's. People filled up the backyard, where a DIY bonfire was growing, the living room, with chalkboard walls waiting to be covered, and the front room, where everyone lined up in front of the two-tiered, handcrafted stage.
After the first song from Pulling It Off, lead singer Aidan Kennelly took a minute to talk to the audience about something a bit more personal. Kennelly explained that at a house show they had played last year, someone close to them had been raped. He continued on to say that considering the number of similar cases that have been publicized about in the last decade, including the accusations surrounding our current president, it is our job to do something about it, like talking about it when we have the opportunity or literal platform. Kennelly held up a flier depicting the rape culture pyramid and let everyone know that with a purchase of their band T-shirt, they would also be giving out voter registration forms and donating a percentage of their profits to RAINN, the Rape, Abuse & Incest National Network.
And just as quickly as the room went quiet, Pulling It Off resumed without hesitation, filling the room with claps and cheers. A group of girls already wearing their merch danced in the front row.
UW favorites King Youngblood and Rainboy also performed at FTPC, complete with headbanging and elaborate makeup while videos from Tim and Eric played in the background. Liam Quigley, singer, and guitarist for Rainboy, decided to channel Zombie Kid for his look Friday evening.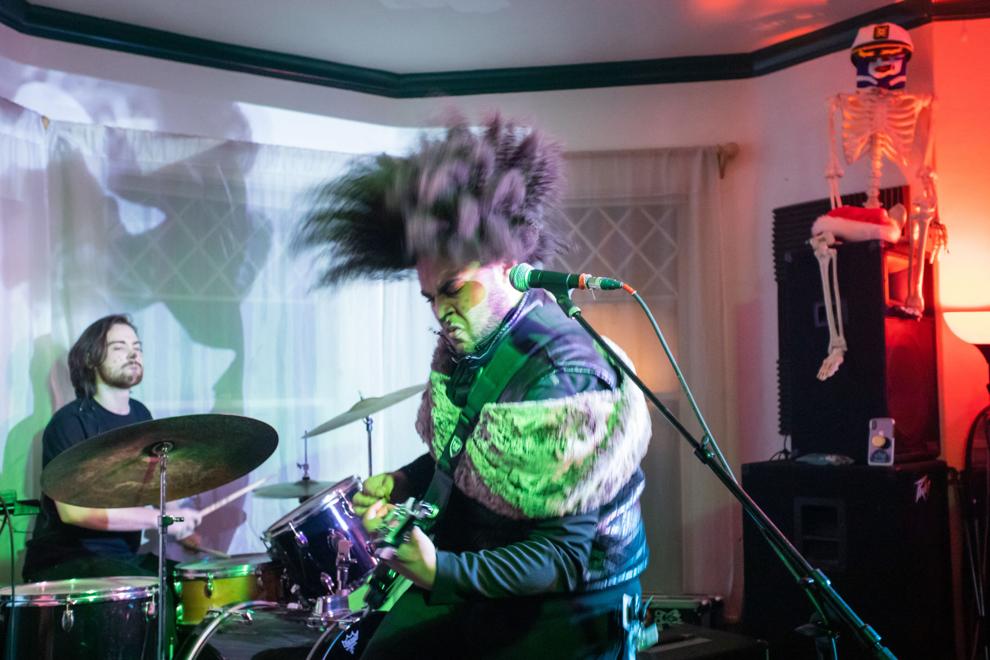 While King Youngblood's music can be found on Spotify, Rainboy has yet to put music online. However, according to bassist Quinn McTighe, they "should be releasing music soon." 
This weekend's show was a great start to the new quarter and the new year, proving that changes are happening within both the house show community and the student population without compromising the fun of the distinctly Seattle music scene. Who says you can't have both? 
Formerly, The Pink Castle will be hosting many more shows in the upcoming months, including one Saturday, Jan. 18. Stay tuned for more news of concerts this winter quarter.
Reach writer Ellen Cooper at arts@dailyuw.com. Twitter: @ellenecooper
Like what you're reading? Support high-quality student journalism by donating here.