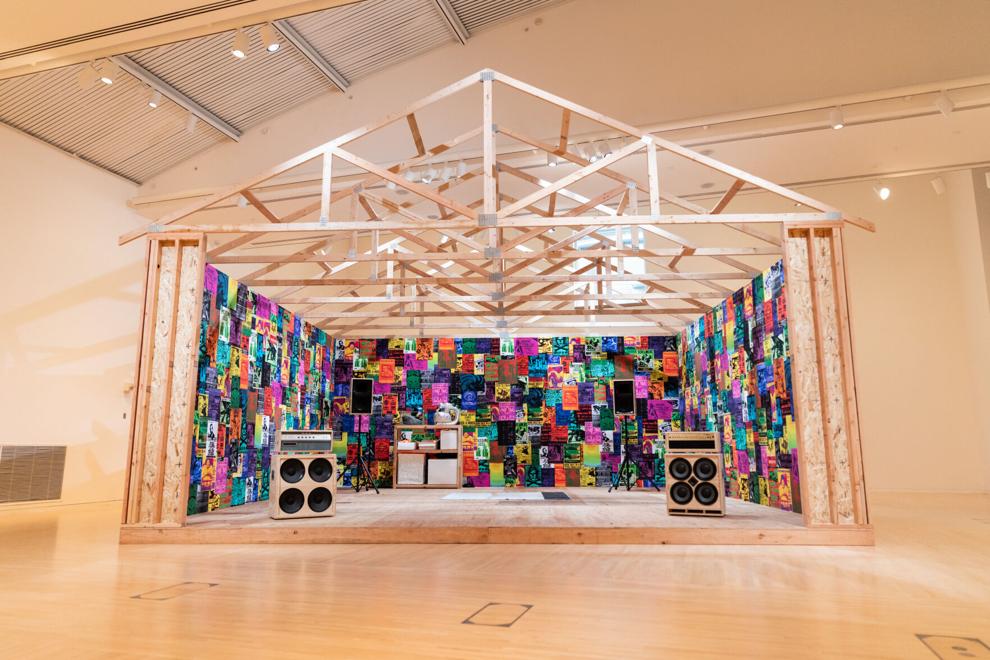 After taking the last steps into the Henry gallery, the first thing visitors notice is a large blackboard with ghost-like lettering. The blackboard, which has a similar aspect ratio to that of a large movie screen, displays words painted then smudged in white chalk. This technique, known as erasure drawings, is a skill that Gary Simmons, the artist behind "The Engine Room" exhibit, is well-known for. The piece "B Sides" contains a list of some of the lesser-known Jimi Hendrix songs.
"My work primarily deals with memory, ghosts, tracing and how it works with race and culture," Simmons said. "I really wanted to work with the notion of our memories and our recollection of Jimi Hendrix. Anybody that collects vinyl will recognize the notion of B-sides. Usually, your hit is on the A-side … B-sides are in a lot of ways more interesting, because they're not quite as recognizable."
"The Engine Room" explores the rich musical history of Seattle and the interactions people have with both music and visual art forms. The entire gallery serves as a space for creativity and a sort of "peek behind the curtain" look into experimentation within music and the arts. "The Engine Room" is co-organized by the Henry and LANGSTON, a hub that centers Black arts and culture in Seattle.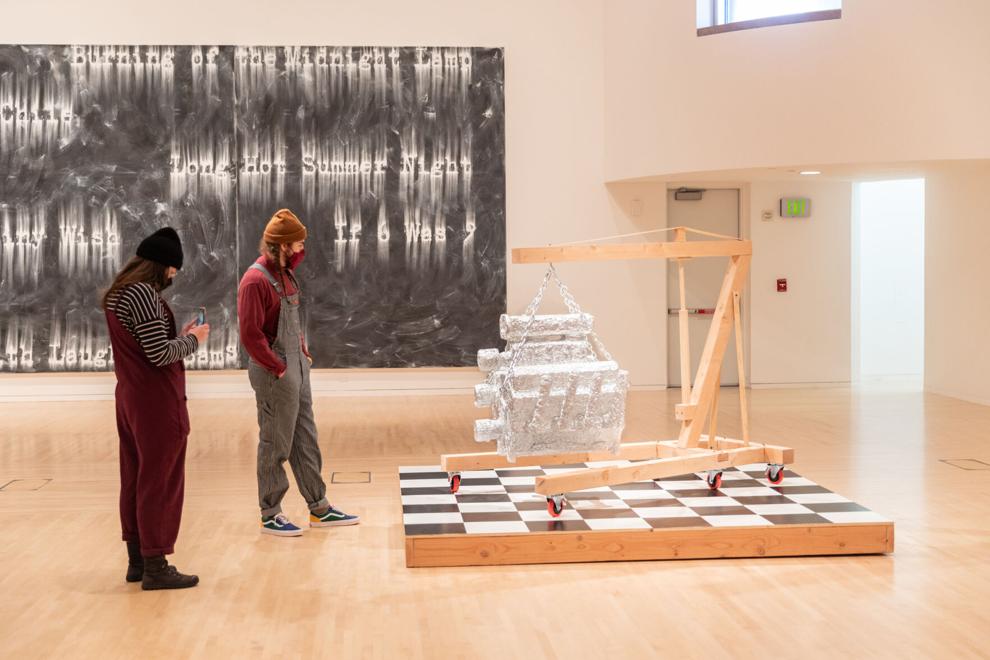 Further into the gallery, the bright neon posters pasted onto the wall of the "garage" and triptychs beckon guests for a closer look. The vibrant artworks exude a distorted, dreamlike effect that is almost impossible to decipher. The posters are part of an ongoing series by Simmons in which he scans, photographs, or downloads posters from different cities and alters them.
"I think there's probably five or six posters that are local to Seattle that are embedded in there," Simmons said. Those posters will continue to live on in the series, once it moves onto another city. New posters from that city will then be added. "It becomes this kind of ongoing history that's recorded."
The suburban garage structure, "Garage Band," at the opposite end of "B Sides" recreates a space where bands would form and practice. 
"Aside from musical development, it's very heavily associated with a kind of American architecture," Shamim M. Momin, director of curatorial affairs at the Henry and organizer of the exhibit, said. "It's mostly like the tracing of a suburban garage … this sort of average, middle-class architecture stuffed into this space, and that's an intentional kind of friction."
Throughout the exhibit, visitors will find small things that they'd likely see in any garage: cardboard boxes, lights, an old engine someone's dad might be working on, old tin foil grandparents won't throw out, a helmet, and more. The cool thing about "Garage Band," beyond its familiarity, is that it will serve as a place for Black Seattle musicians and performers to create art and perform, recordings of which will later be added to the exhibit.
The sound system and shelving unit featured in the exhibit were built out of reclaimed wood Simmons found in Los Angeles, and function as tech equipment for the musicians.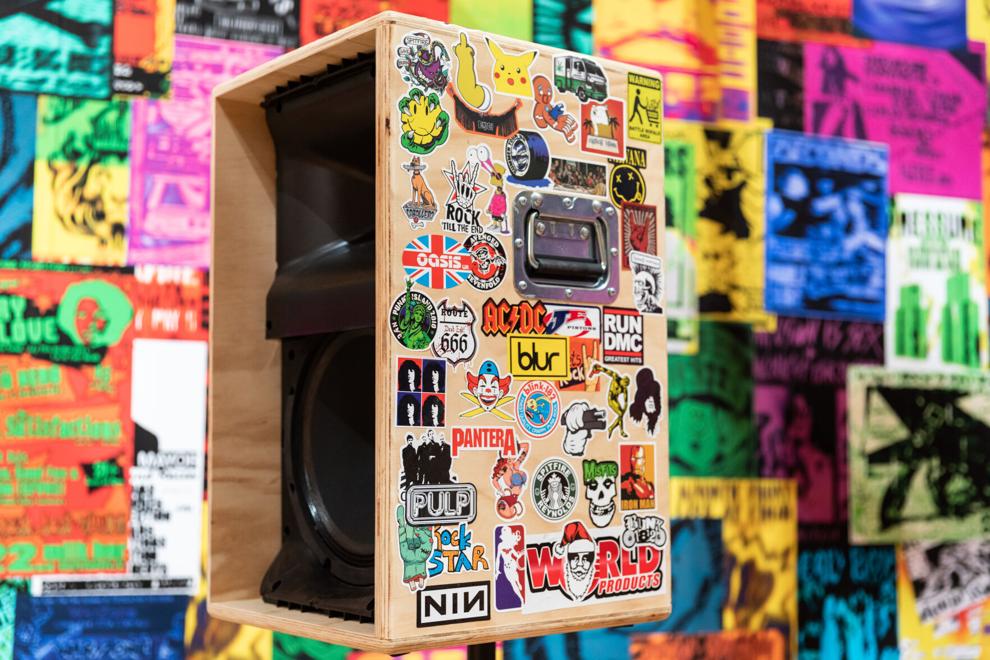 "I really liked the idea of this being a kind of creative think-tank where I could construct this place for bands to come in," Simmons said. "The idea is that they can plug into those speakers and move them around, and the hope is that they just leave them exactly where they left them and that becomes a trace of that performance."
As part of the installation, three different residencies will host performances in May, June, and July. The first is Seattle rock 'n' roll band, The Black Tones, featuring twins Eva and Cedric Walker. Visitors will have the opportunity to watch band rehearsals throughout the month of May and then livestream the final performance May 29.
To join the Henry conversation with Simmons and LANGSTON's Jazmyn Scott on May 18, or for more information on "The Engine Room" rehearsals, workshops, and performances, visit the Henry website for tickets and times.
Reach contributing writer Kat Rios at arts@dailyuw.com. Twitter: @gatoespacia
Like what you're reading? Support high-quality student journalism by donating here.