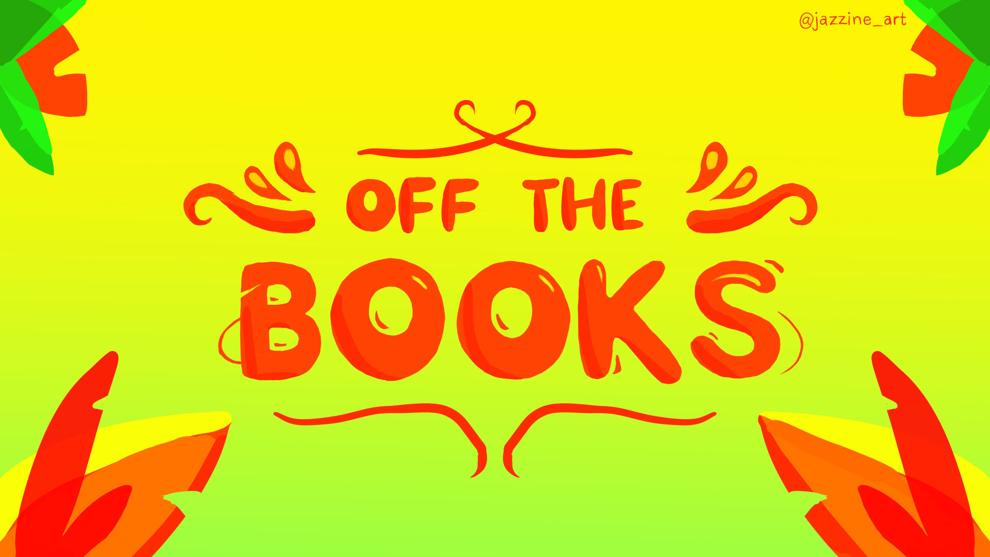 Editor's note: Off the Books is a biweekly column diving straight into that stack of unread nonfiction on your nightstand. Rather than reviews, articles cover topics from each book that are particularly relevant to college students and Seattle life, with input from professors and UW community members to round out the picture.
This past week, I dyed my hair pink — and I don't mean your sister's middle school bedroom pink, we're talking avalanche safety equipment levels of neon — and it turned out well. The bleach got messed up in the back, but neither I nor social media will have to ever confront that, so I can easily overlook it. I posted photos on my Instagram story, of course, and received my expected half dozen heart-eyes emojis in return, as well as the infrequent comment on my succumbing to the quarantine hair-dyeing madness. And while that's partially true, I don't think my head now looking like a Victoria's Secret sports bra is simply the result of boredom-induced desperation.
Here's the thing. I've been reading this book, "Trick Mirror: Reflections on Self-Delusion," for this column, and if the bookstore had a section for "books that incite a 2 a.m. spiral of increasingly fevered internal dialogue about hair dye," this collection of essays would be a perfect contender. While author Jia Tolentino, staff writer for The New Yorker and archetypal millennial, covers everything from her childhood church in Houston to rape culture at her alma mater, themes of uncertainty and (as the title suggests) self-delusion carry throughout.
Tolentino doesn't have an argument as much as she is trying to reason through her own feelings; feelings that, while undefined, I immediately recognized. In fact, in an English-teacher-approved "show, not tell" fashion, she doesn't offer any analysis at all (think "The Girls' Guide to Hunting and Fishing"). She simply lays forth hilarious and occasionally soul-crushing anecdotes from her life. The topics she chose were an immediate indication to me of a kindred spirit, someone beginning to touch on feelings and experiences that I have barely been able to articulate, let alone recognize in myself.
This is the closest any piece of writing has come for me to identifying the generation-defining confusion and isolation I think many of us feel toward everyday life and ourselves. Particularly, Tolentino hints at the indefinable feelings that come with being a woman or living with social media: feelings of being simultaneously overanalyzed and completely ignored.
While not heavily featured throughout the book, social media stood out to me as the main antagonist. I don't have any scientific study to reference, just a gut feeling, but after a certain number of 1 a.m. phone calls with friends having panic attacks, and a constant, disembodied distrust of my own emotions, I've started to agree with Tolentino that social media distends our sense of identity, and for the worse.
She writes that personal identity is now at the center of our universe, and of course she's right. We have a brewing obsession with our therapists, our anxieties, our identities, and what's "wrong" with us. And then on top of this we present yet another version of ourselves online, the person we want to be all the time or think we should be. I know I at least think, somewhat subconsciously, about what that person online would do, and adjust my behavior to fit. I think about how they would feel, and cry or smile accordingly. 
Tolentino writes that she is afraid of becoming a "character to herself."
In a culture obsessed with the self, it becomes very hard to see our authentic selves. And the more I think about this, the more I feel like the anxiety this detachment causes wordlessly binds our generation together; it contributes to our meme culture, our understanding of mental health, our collective climate-grief-esque response to issues we are constantly bombarded with on Twitter that we have no way of fixing.
And despite all this, I'm not going to go delete my Instagram account. Of course not. In fact I'm going to post this article there in an act of unabashed self-congratulation, just like I posted photos of my Pepto-Bismol hair, the dyeing of which now seems like some kind of sacrificial payment to the mythos I have created for myself, rather than what it is: pink hair. 
Of course, Tolentino doesn't come to any conclusions in her book. If she had, the copious awards and late-night talk show appearances would have encouraged you to read the book far before this article appeared in print. And just like Tolentino, I am certainly not coming to any conclusions myself; it's all just encouragement to take a look at yourself in the mirror (literally, in my case). And hopefully it's also some kind of consolation that you're not alone in this crazy world.
Reach Co-Copy Chief Sam Steele at arts@dailyuw.com. Twitter: @samsteele246
Like what you're reading? Support high-quality student journalism by donating here.