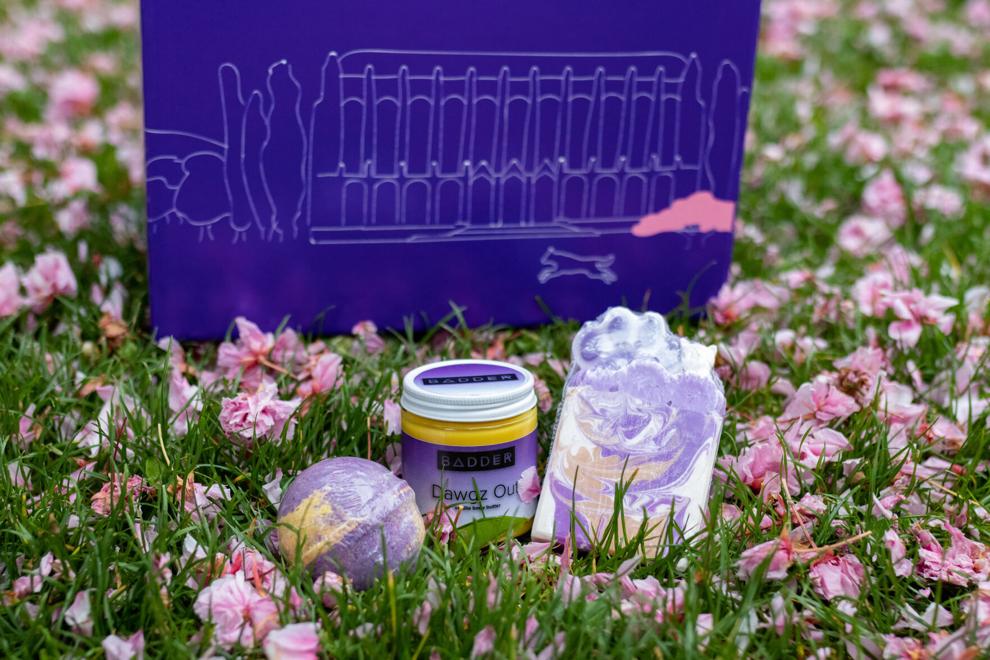 With the announcement of a second year of virtual commencement ceremonies due to COVID-19 safety concerns, seniors are feeling the graduation blues of yet another experience lost to the pandemic. While it seems as though nothing can remedy the loss of the anticipated event, the eight UW students behind the new student startup business DecorPie are hoping to lessen the blow with gift bundles that commemorate and encapsulate the UW experience for this year's graduates.
"We're doing this for students, by students," Annie Fang, a DecorPie team member, said. "Our customers are our peers and we want to do something because we are experiencing the same disappointment about virtual graduation." 
DecorPie is the culmination of multiple quarters of entrepreneurship classes, late night brainstorming sessions, and survey responses from more than 400 UW community members. The original idea centered around making home decor more accessible through a rental process, but the team still needed to fulfill class requirements and make a profit during the two quarters of their program, so they settled on short-term graduation bundle sales.
Shoppers currently have a choice of 10 bundles or kits filled with items supplied by local businesses that are related to the UW and Seattle. The team had to balance the demand for functional versus sentimental items, ultimately picking a wide variety of gifts from paint-by-number kits and candles to coffee and chocolates. 
In addition to supporting local businesses, the team utilized their diverse backgrounds in different fields of study to create some of the bundle items as well.
"We really thought about how we can take those past experiences that we've acquired as students using some of the really nice, amazing resources on the campus and bring them in to create products at a fraction of the cost that you would get out there in the world," Anushri Ramanath, a DecorPie team member, said. 
A premium pinewood graduation plaque and engraved water bottle are just some of the items the students have developed themselves.
Graduates can also purchase a Virtual Grad Celebration Kit that includes a photo booth frame, a congratulations banner, and a handcrafted pop-up card. Customers also have the opportunity to have party hats for their virtual graduation celebrations delivered to their friends and family within the greater Seattle area.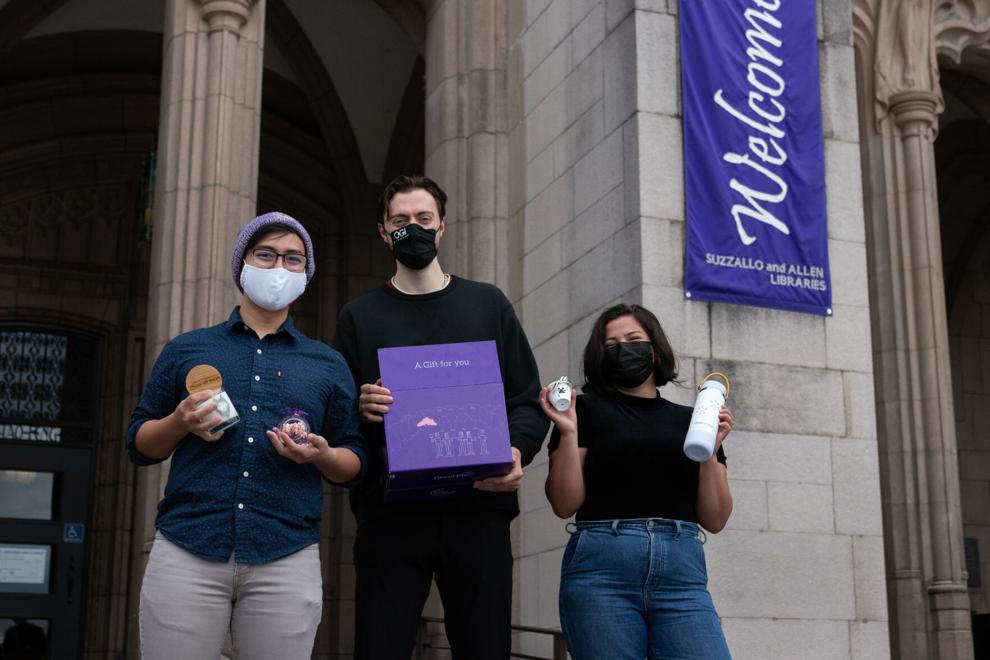 The DecorPie team received funding from the Arthur W. Buerk Center for Entrepreneurship's "Creating a Company" entrepreneurship capstone class within the Foster School of Business, as well as a grant from the National Science Foundation's (NSF) Innovation Corps, offered to UW community members through the CoMotion program.
CoMotion's I-Corps Site is funded through a grant from the NSF and allots around 30 awards every year. Through an intensive six-week program, the DecorPie team gained skills and experience and were introduced to a community of mentors.
"It was such a cool experience, not only for us, but also to see what everyone else was doing and then at the end, we were really fortunate to have our potential realized," Melia Baquian, the DecorPie team leader, said. 
DecorPie has had a few dozen sales, racking up over $3,000 in profits, all of which will be returned to the Buerk Center for Entrepreneurship program to benefit future students. 
The business has no plans to stop at the end of the school year. The team plans on continuing their work over the summer, expanding into their original idea of home decor rentals.
"This experience has already, so far, given us this really good experience and supply chain that will be able to transfer in the future to doing the decoration rentals on a larger scale," Alexander Dumitriu Carcoana, a DecorPie team member, said. 
The team hopes to address common issues for college students, renters, and home-owners alike, whether they are looking for short-term furniture rentals, seasonal decor, or something to customize their space. 
"We're thinking about how to really support those who want to make their space feel like a home," Baquian said. "Right now, when work is home, home is home, and mental health is something that we need to focus on, too, one of the many ways to take care of yourself is to make a space that you can love."
Students who wish to see certain items in gift bundles or future rental options are encouraged to reach out to the DecorPie team with suggestions. The team is also looking for "fresh talent" and is open to working with any student artists or designers as potential business partners.
Reach writer Hannah Sheil at arts@dailyuw.com. Twitter: @thehannahsheil
Like what you're reading? Support high-quality student journalism by donating here.