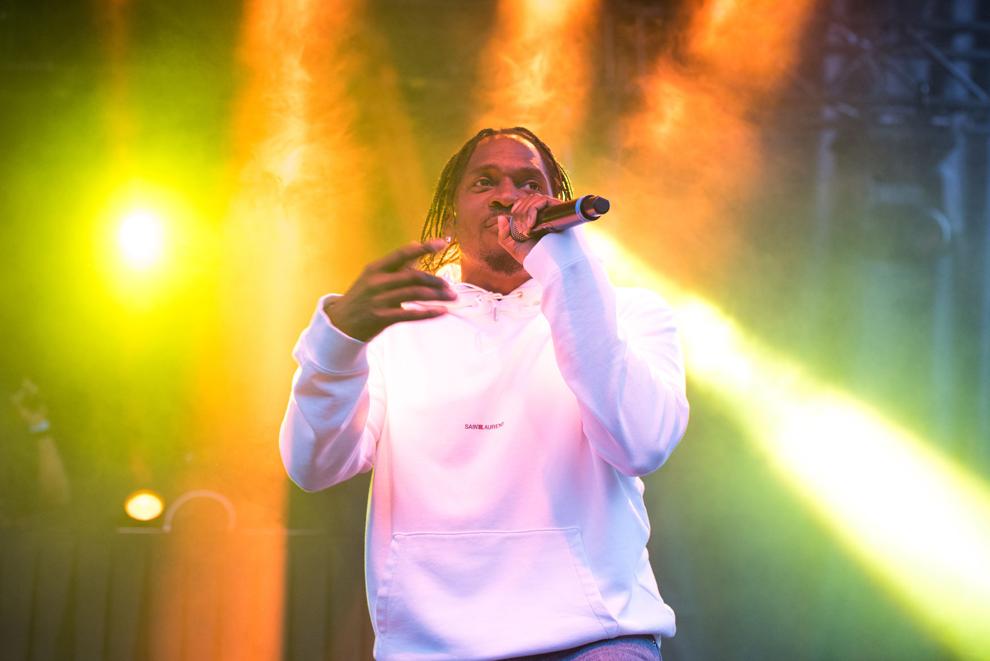 ASUW Arts and Entertainment (A+E) is hosting their annual Spring Show as a fun, engaging way to wrap up the academic year. Scheduled for May 17, the Spring Show will be located on the HUB Lawn featuring performers ranging from local UW student wilsonlikethevolleyball to hip-hop icon SOB X RBE. The show also features artists Whethan and DJ BLAST, as well as lo-fi artist UMI.
This event has traditionally garnered large crowds, with hundreds of students excitedly exploring the festivities. It begins at 5 p.m. and will be accompanied by food vendors and student organizations.
Pari Gabriel, the director of A+E, expects this to be one of their most revolutionary shows yet.
"This year we're dipping our toes into the EDM world," Gabriel said. This is a contrast to the strict hip-hop musical theme of past events.
By doing this, Gabriel hopes to diversify the Spring Show audience and support different sectors of the Seattle music industry. It is his third year with the A+E, and he has helped organize this event before.
"The Spring show is always the kind of big end-of-year party that's hosted by UW," Gabriel said.
Gabriel encouraged those on the fence about attending to show up.
"It's free, it's fun, it's a Friday night," he said.
This rhetoric was echoed by veteran student Skylar Harmon, a UW senior who has spent time enjoying the fruits of A+E's labor at previous shows.
"It was pretty fun," Harmon said about the 2018 Spring Show. "There was a bunch of people standing by the stage and enjoying it."
Harmon frequents concerts due to their high energy and communal atmosphere. With features like Rich the Kid and Pusha T, last year's Spring Show was a well-attended event.
Although Harmon wasn't familiar with this year's musical acts, she looks forward to another opportunity for musical exploration.
"I think it's a great way to go relax and have some fun," Harmon said.
For local DJ Bobby Akinboro, known professionally as DJ BLAST, the Spring Show marks an important point in his career. He spent the 2018 Spring Show as an audience member, and now he's excited to bring his unique style to a broader audience.
"A year ago, I was a spectator," Akinboro said. "And now, I'm performing."
Though he makes the job look effortless, DJ BLAST works hard to research his audience to better curate an engaging atmosphere. A Texas native, Akinboro has been touring the local Seattle clubs to better inform his performance for the UW's unique demographic.
Akinboro began his musical journey just three years ago after noticing a lack of hip-hop and afrobeat representation in the greater Seattle area. Since then, he has played at international clubs and festivals, bringing a high energy performance wherever he goes.
Regardless of the daunting spectacle, Akinboro stays reassured in himself and true to his brand.
"I have 45 minutes," Akinboro explained. "So we're gonna go hard for 45 minutes."
Spring Show is a free event created for the students and faculty of the UW. Additional information can be found on the A+E website, social media, and on flyers around campus.
Reach contributing writer Carl Myers at development@dailyuw.com. Twitter: @Carl_walks_home
Like what you're reading? Support high-quality student journalism bydonating here.