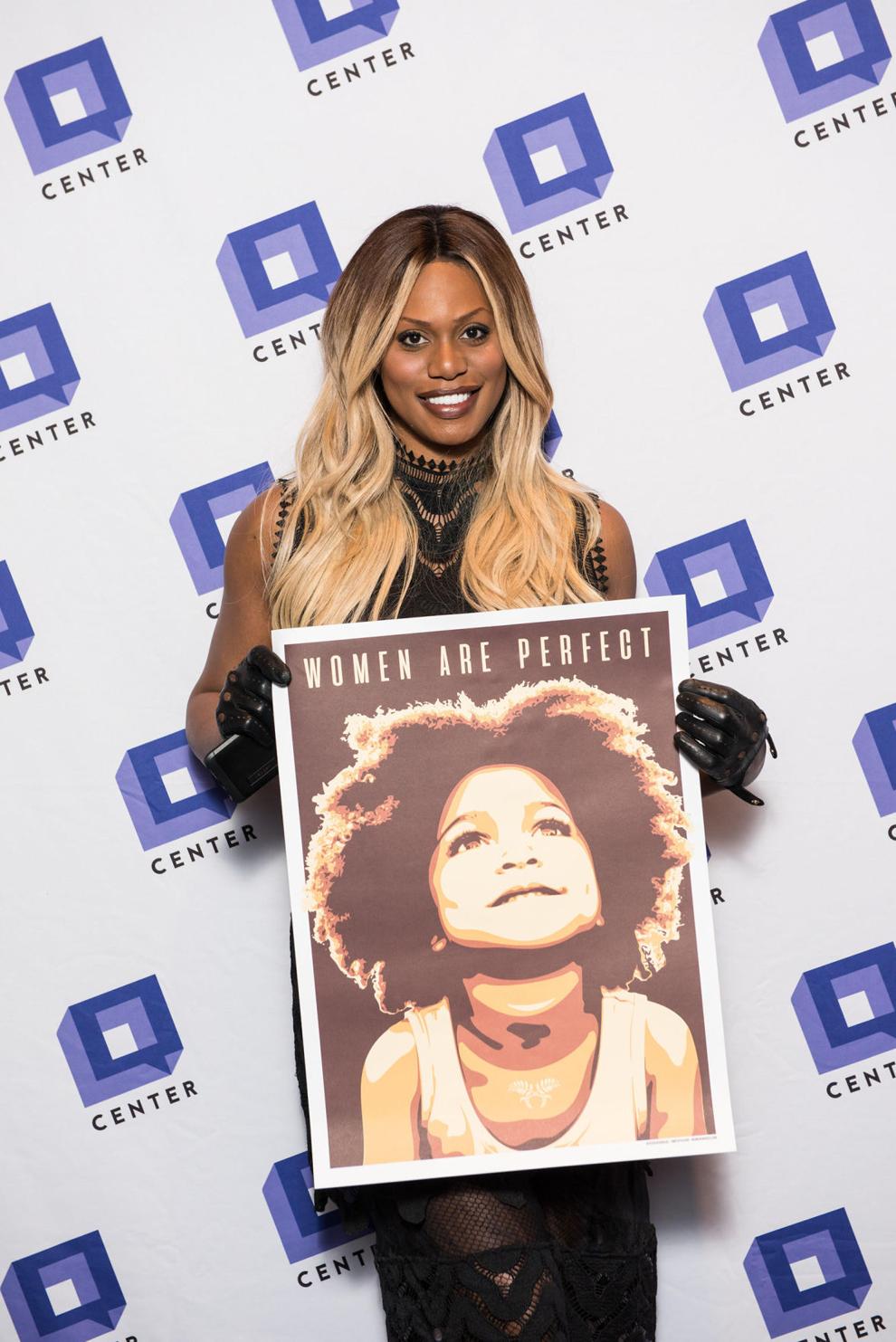 "I stand before you today a proud, African-American, transgender woman," Laverne Cox announced to thunderous applause at the Moore Theater on Thursday. 
Cox spoke to a packed theater as part of the UW Graduate School's public lecture series. An Emmy-nominated actress and Emmy-winning producer, she is perhaps best known for her role as Sophia Burset on Netflix's "Orange is the New Black," though she has also produced and acted in numerous other films, television series, and documentaries. But her lecture was not a discussion of her accolades or a how-to guide for those looking to break into the entertainment industry. Instead, her lecture, entitled "Ain't I a Woman?" in homage to Sojourner Truth's famous 1851 speech, focused on Cox's lifelong journey to safety and acceptance as an African-American transgender woman. 
In the beginning of "Ain't I a Woman?" Cox emphasized all the different identities and experiences she embodies, stressing the importance of naming intersecting identities.
"I am not just one thing," Cox said. 
Then she delivered sobering statistics about the disproportionate rates of homicide and violence that affect the transgender community, especially trans women of color like herself.
It became clear that Cox wasn't interested in pulling punches or softening her message to make it more palatable to the general public. Framed by the reminder that transgender people are at a much higher risk for homicide and suicide, her lecture took on a sense of urgency and immediacy. She mentioned the Trump administration's recent rescindment of Obama era policies designed to protect students' gender identities and expression at school, as well as a notable victory for trans rights last week when Anchorage, Alaska, voters shot down a trans-exclusive "bathroom bill." 
Cox interwove vital warnings about threats facing the transgender community as a whole with anecdotes from her own life. In addition to experiencing physical violence while walking down the street, she has endured significant intolerance and shame from friends, family members, and even a therapist. Cox regularly returned to the motif of shame, especially Dr. Brené Brown's research on the subject, identifying it as a major destructive force in the lives of all people whose identities do not align with the white, cisgender, heterosexual norm presented by our culture.
Throughout the lecture Cox mentioned several pioneering women who influenced her philosophy and paved the way for her to live as her authentic self. She paid tribute to Truth, a black abolitionist and women's rights activist who famously asserted her womanhood in a culture that was determined to write her off as "mannish." But Cox also highlighted the work of Judith Butler, Simone de Beauvoir, and bell hooks. As a gender-nonconforming student, reading hooks' work was a revelation for college-aged Cox. 
"Her words were like oxygen to me," she said. "I couldn't get enough."
Cox kept the lecture dynamic and light by including funny stories as well, such as a dramatic reenactment of a field trip she took in third grade, where she bought a "fabulous" peacock-themed fan and then spent the rest of the day sitting in class trying to fan herself like Scarlett O'Hara. She also mentioned her disappointment when, upon finally attending the arts school of her dreams, she found that they did not dance on the tables like in the show "Fame." 
A few of the most powerful moments came toward the end of the lecture. In one, Cox shared her realization that it's not important to "pass" (as cisgender). If people look at her and immediately identify her as a transgender woman, this doesn't need to be a source of shame. In her words, "trans is beautiful."
In another, Cox fielded questions from an 8-year-old and a 12-year-old in the audience who were curious about their own gender identities. Cox offered a message of hope and reassured them "You are beautiful."
Continuing on this theme, audience members were given free posters from Jessica Sabogal's "Women are Perfect (If You Let Them)" campaign as they left the theater. 
The evening was a celebration of femininity, identity, and authenticity without shame.
Reach writer Mac Murray at arts@dailyuw.com. Twitter: @merqto