With the rise of collegiate esports organizations like the National Association of Collegiate Esports and Tespa, students across the nation have been able to use their competitive gaming skills to collaborate and compete with one another in everything from exhibition matches to scholarship-awarding tournaments. 
For many years, esports at the UW remained in the hands of student-led clubs and organizations, who lacked the necessary administrative oversight or funding to expand beyond small-scale operations into true varsity programs. In an effort to change this stalled growth, several UW students and staff members came together to form UofWAesports. 
This campus-wide gaming organization was established in the hopes of cultivating a community of student gamers while simultaneously hosting UW Esports, a collection of varsity esports teams that allow the best players across campus to compete with other schools in games like Overwatch, League of Legends, and Rocket League. 
"[UW Esports] is what I would consider the competitive branch of our three-pillar approach to the university's philosophy on esports," Trevor Whiton, senior activities advisor of the Student Activities Office at the UW, said. "Community, career, and competition — and specifically in that order." 
The program's first pillar, community, can be traced back to its roots in the Gaming Association at UW (WGA), an on-campus gaming organization made up of several different RSOs. 
Whiton and his boss used to meet frequently with students who were interested in competitive gaming but had nowhere on campus to play consistently, other than the UW libraries, which weren't always accessible or accommodating. Leaders of the WGA introduced the idea of building a gaming center inside HUB Games, Whiton explained, to allow students more substantial access to competitive play. Not long after, the Esports Arena & Gaming Lounge opened on the bottom floor of the HUB.
"[We] went to the student community and kind of said 'Here's what we want to do, and here's why we think it's important,'" Jason Hansen, HUB Games manager of program operations, said. "The gaming community... just desperately wanted a space they could call their own."
Hansen began working on the new space by surveying students from different gaming RSOs on what exactly they wanted the final arena to look like, from both design and technical standpoints. From there, Hansen worked with student leaders to build a gaming center that could host casual play, competitive tournaments, and community events. 
The program's second pillar, career, was established soon after the opening of the gaming center. The space is often used to host career fairs aiming to teach members of the UW gaming community how they can translate their passion and skills into a job in the games industry, from professional play to advertising, HR, or administration. 
Hansen also worked with the program's student broadcast coordinator — one of three part-time student staff members hired to manage program operations — to establish the program's broadcasting department. Within this sector, student volunteers facilitate video production for UofWAesports, most notably the program's Twitch, which streams UW Esports matches for free. 
In addition to the student broadcast coordinator, UofWAesports leaders hired a social media manager and team manager. Together, these three roles allow the program to play, stream, and tweet, which Whiton describes as essential to building a loyal viewer base and sustaining growth as a program.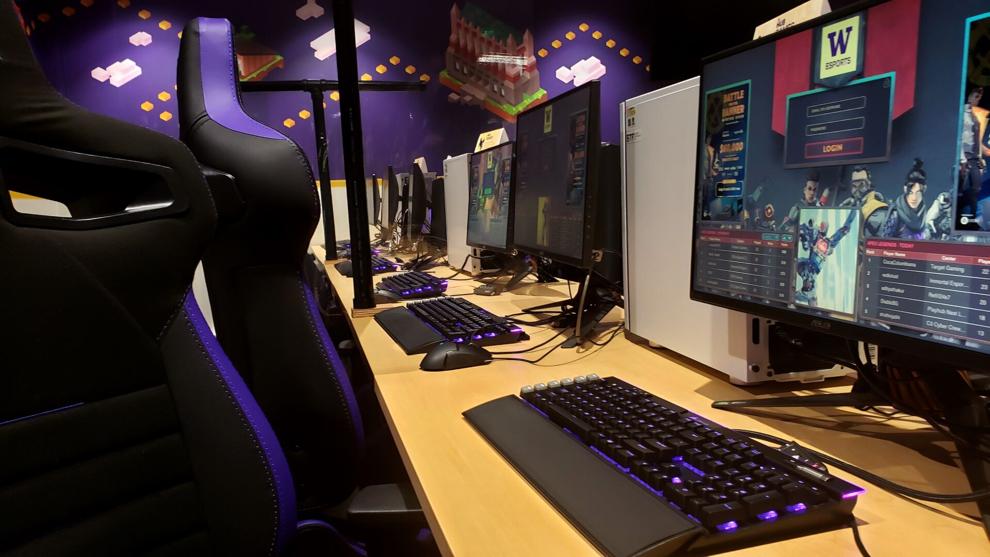 Kevin Parker, a student studying bioresource science and engineering, is the UW Esports team manager as well as a UW Esports Overwatch team member. As team manager, Parker facilitates communication between the program's administration and the three UW Esports teams, along with ensuring each team is communicating effectively, properly set up with logos and marketing, and signed up for competitions. 
Currently, UW Esports teams play at three levels of competition: annual tournaments held by game publishers; private pickup tournaments or invitationals; and the Pac-U, a conference for exhibition matches between schools from the Pac-12 conference.
Matches orchestrated through the Pac-U are not the same as legitimate tournaments, nor are they meant to be. Instead, the conference was established to bring together Pac-12 schools, whose respective esports programs wouldn't necessarily be at the same level of operational experience but could learn from one another and provide their players with tangible and consistent match experience. 
"It's really a combination of competition, education, and program building resources," Whiton said. "It would help us all in the long run to have all 12 schools, in a perfect world, be at the same level of competition, because that just makes us stronger as an organization."
The program's third and final pillar, competition, is represented by the three current UW Esports teams. These teams began with players like Parker, whose experience with competitive collegiate gaming developed from playing in the WGA Overwatch RSO. When the UW Esports teams were founded, he and many of his fellow club members transitioned to this new, arguably more legitimate competitive space.
"It was always a struggle," Parker said. "Because back then we couldn't say that we were an official team; we were just a team that played at UW, not a team that played for UW."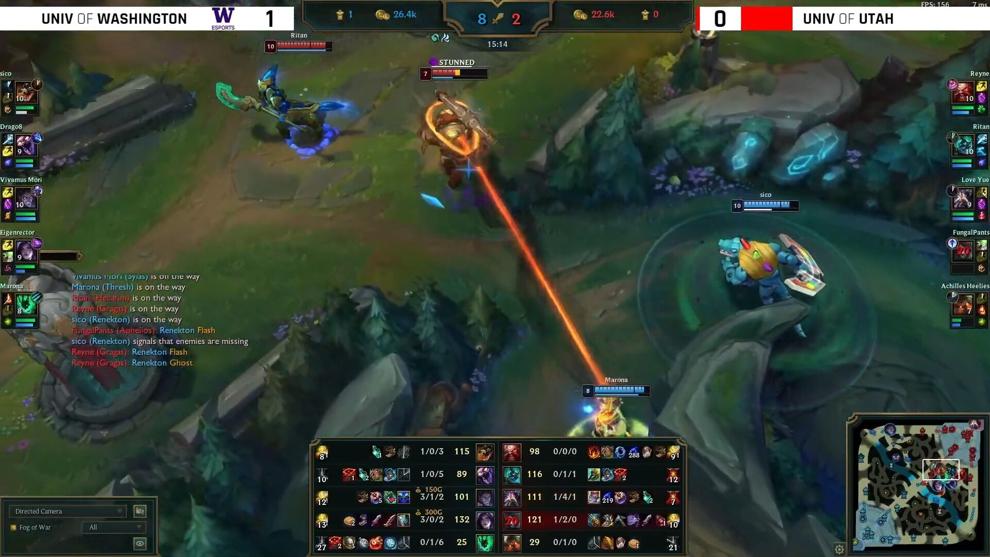 Aidan McLean, a student studying geography, came to the UW without much competitive gaming experience. He first joined the Purple Caster Minions, another gaming RSO centered around the game League of Legends, then began his official collegiate gaming career when the UW Esports teams were formed. 
McLean played sports in high school, so when he was introduced to his UW Esports coach, presented with a personal "workout plan," and scheduled to participate in routine team practices and scrimmages, the experience felt very familiar. 
"I did feel like a collegiate athlete, but in a subcategory almost," McLean said. "I felt the demands … and the scheduling of a general extracurricular, but I felt like it was missing a lot of what college can provide for other athletic programs."
Trevor Nguyen, a student studying geography and minoring in informatics, is a teammate of Parker's on the UW Esports Overwatch team who also previously played for the WGA Overwatch RSO.
Being part of a varsity program like UW Esports has been a big source of pride for Nguyen, who considers himself a student athlete. Esports, he said, are the same as traditional collegiate sports, except they're played online. Playing with his team for three years has allowed him to feel a real sense of brotherhood. 
"We had a bunch of schools come in and we hosted our own tournament," Nguyen said. "It made esports feel real, when I saw all these kids wearing their jerseys ... from like Seattle University [and Washington State University], all these kids just came out of nowhere, and we're just playing games and we're competing with one another. That felt great." 
The UW Esports program is still growing, Parker explained, and they are always looking for new members. Students interested in volunteering for UofWAesports or trying out for a position on a UW Esports team are encouraged to visit the program's Discord server, where they can find application forms for both roles.
Reach writer Hunter Bos at arts@dailyuw.com. Twitter: @_HunterBos
Like what you're reading? Support high-quality student journalism by donating here.