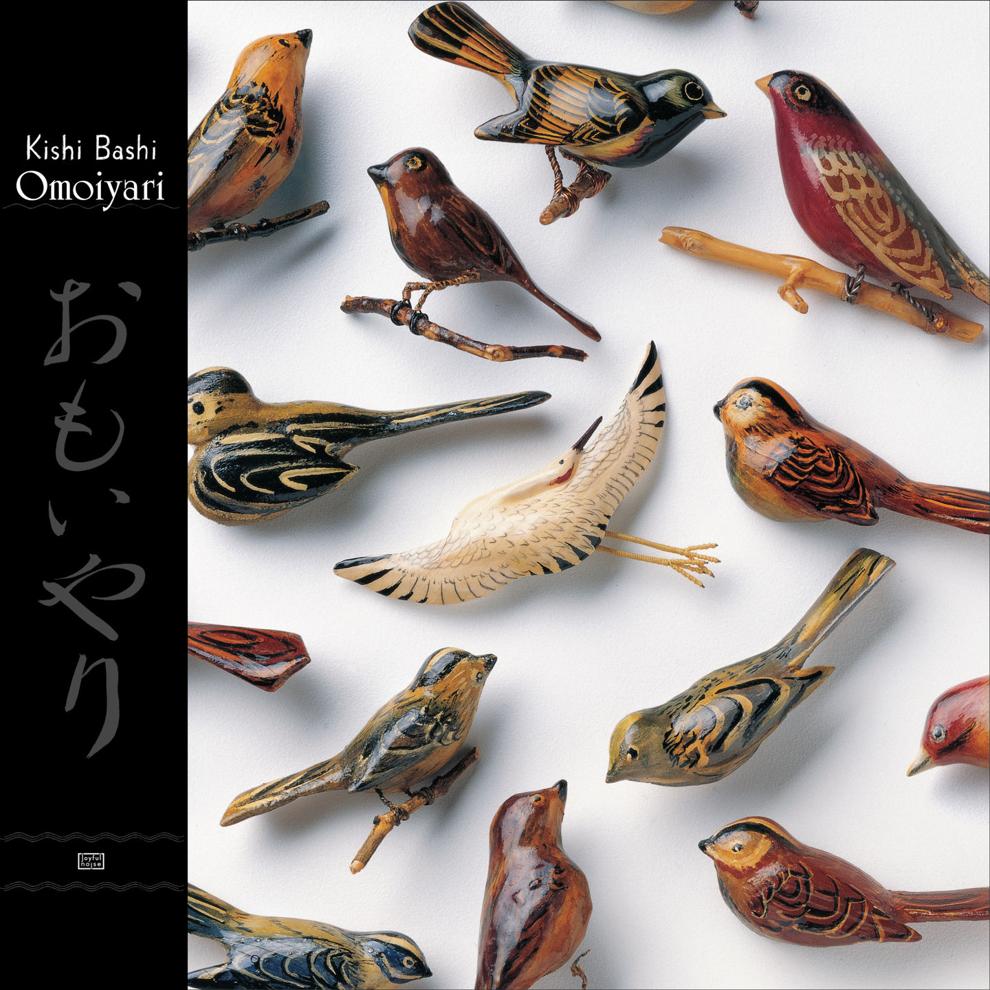 Seattle-born music artist Kaoru Ishibashi, better known by his stage name Kishi Bashi, has never been one to suppress ambition in his work. His music may be relatively underground, but with his intricate layering of violin, electronic sounds, and bright, dynamic vocals into a shimmering sea of avant-garde art pop — which he replicates with a loop pedal in live performances — it's impossible to mistake his music for anybody else's.
With his latest album "Omoiyari," Ishibashi, who is Japanese American, has taken his talent for producing big sounds from small musical motifs and expanded it even further: a concept album telling a fictional love story set in the Japanese internment camps during World War II. The making of the album is the subject of his forthcoming documentary, "Omoiyari: a Songfilm by Kishi Bashi."
The Japanese word "omoiyari" means something akin to "empathy" in English, and it's easy to understand why this title was chosen when you listen to the album. It's hard to hear phrases like, "I wish that I had met you when your heart was safe to hold" in the song "Marigolds," or, "How many times I'd smile if you'd remember me in this song" in "Theme from Jerome" and not feel a gut punch.
And the album is as political as it is poignant. The track "F Delano," for instance, makes its position abundantly clear on former President Franklin Delano Roosevelt, who signed Executive Order 9066, authorizing the forced relocation of over 100,000 Japanese Americans. "Was he right? Innocence without a proper fight?" Lyrics like these challenge America's unwavering reverence for the president who was responsible for one of the biggest atrocities in American history.
On "Omoiyari," Kishi Bashi holds a tighter leash on his eccentrically creative energy that led the direction of previous albums "151a" (2012), "Lighght" (2014), and "Sonderlust" (2016). Instead, he uses this energy to refine his arrangements into more simplified sounds that are still just as sophisticated and flourishing in their own right.
In the first single from the album, "Summer of '42," Kishi Bashi trades his typical tapestry of disparate, polyphonic melodies for a homophonic masterpiece of fervently driven string rhythms and fluttering woodwinds. The song, like many on the album, shows off Ishibashi's skills as a composer with its almost cinematic quality.
"Angeline" is a prime example of how Kishi Bashi's musical chops go beyond simply making complicated music. The song takes on more of a folk music style than his typically experimental approach, but with the subtle support of orchestral instruments underneath the acoustic guitar, lush vocal harmonies, and a catchy melody, Kishi Bashi proves that his music doesn't need to be overtly complex to be dazzling.
"Omoiyari" will captivate old fans and new listeners alike with its aesthetic beauty and emotional power. The album will be available on all streaming platforms May 31, and you won't want to miss out on it. Words can only do so much to describe how breathtakingly gorgeous the album is — you really just have to listen to it.
Reach contributing writer Natalie Rand at arts@dailyuw.com. Twitter: @n_rand_
Like what you're reading? Support high-quality student journalism by donating here.