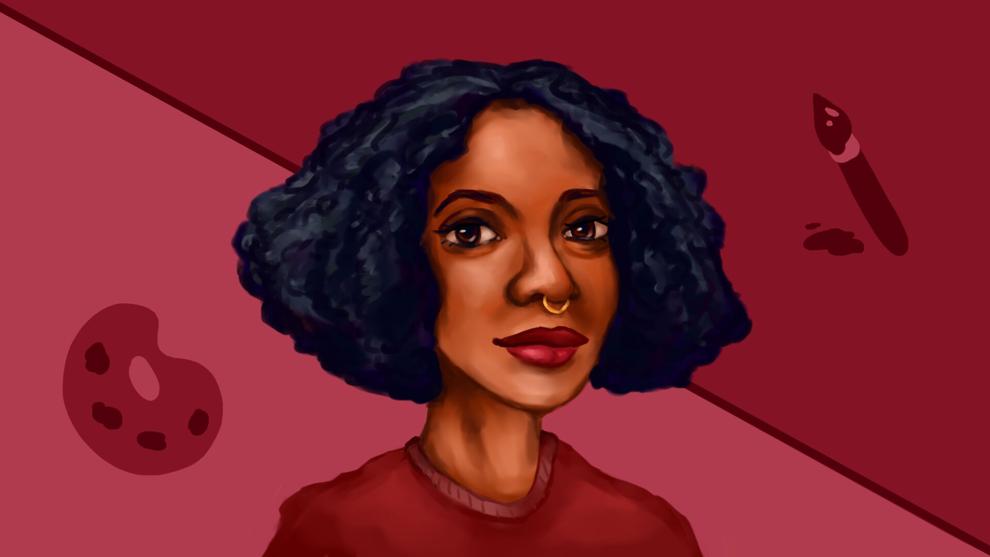 In light of increasing awareness of racial and gender equity, art has become a vehicle for various forms of resistance and education. In order for artists to communicate their creative intent to the public, their experiences, knowledge, and standpoints need to be seen and understood.
For writer and art critic Jessica Lynne, the job of arts and culture critics goes beyond the scripted analysis of what is right or wrong about a piece of art. Instead, criticism is about writing and growing alongside the artist and arguing for why their voice matters.
"Culture and culture-making is very political," Lynne said. "I think critics who attend to that have a responsibility to help articulate what the stakes are within the art that surrounds us."
To Lynne, the notion of intimacy in criticism serves both an aesthetic and a political function.
"When I am talking about intimacy, what I am hoping to issue for myself is a challenge that really takes seriously the various ways I could work as a writer, how I could challenge myself to think differently about forms [of writing]," Lynne said. "It means that I'm committing to [embedding] myself within the practice of the artists that I write about."
To be intimate in criticism means to familiarize oneself with the intellectual framework and cultural specificity that underlies the artwork. It entails listening to and showing up wholeheartedly for artists and their communities, and working to generate positive social change through rigorous collaboration and empathy.
Lynne believes it is her responsibility to "place care around the practices of Black women artists. Their work. Their archives. Their fullness."
Lynne's praxis of centering intimacy is informed by a Black feminist standpoint. The narrative and direction of art and cultural production has predominantly been defined by white, male critics. Yet there are many nuances, vulnerabilities, and possibilities in Black female artists' experiences that can't be fully captured by this hegemonic position. A Black feminist perspective disrupts a monolithic optic of seeing and creates space for voices that speak out against silence, exclusion, and tokenism.
"Those [Black feminist] writers that I read frequently have taught me about politics and what it means to show up in the world politically and equally creatively," Lynne said.
In order to amplify Black critics' voices and provide them with immediate support, Lynne, together with her friend Taylor Aldridge, founded ARTS.BLACK, a journal of art criticism from Black perspectives.
Lynne is also on the governance for another organization, Critical Minded, which is "a grantmaking and learning initiative that supports cultural critics of color in the United States," according to its website.
Emerging publications and initiatives, though taking on different organizational forms, carry the same mission: Providing critical voices that the mainstream art media has failed, along with an editorial home, and bringing Black criticism into the public consciousness of social equity. As Lynne pointed out: "You couldn't have a complete picture of contemporary art and culture without Black writers."
Just as community-based organizing is critical in ongoing social justice movements, Lynne believes collaboration matters to students who participate in arts and cultural criticism through an institution like the UW.
"Finding that community really does make all the difference," Lynne said. "It is hard to intervene in any sort of system that is causing harm or has a potential to cause harm as … one single person."
Lynne, together with Ilana Harris-Babou, a New York-based artist whose work is currently being exhibited at the Jacob Lawrence Gallery, are working in partnership with the Black Embodiments Studio (BES) at the UW. Lynne will be writing alongside Harris-Babou as the artist's work unfolds, while also attending public talks and workshops with fellow participants of BES. Lynne's complete piece on Harris-Babou's work will be published through BES next spring.
Reach writer Fiona Ye at arts@dailyuw.com. Twitter: @Campfiion
Like what you're reading? Support high-quality student journalism by donating here.