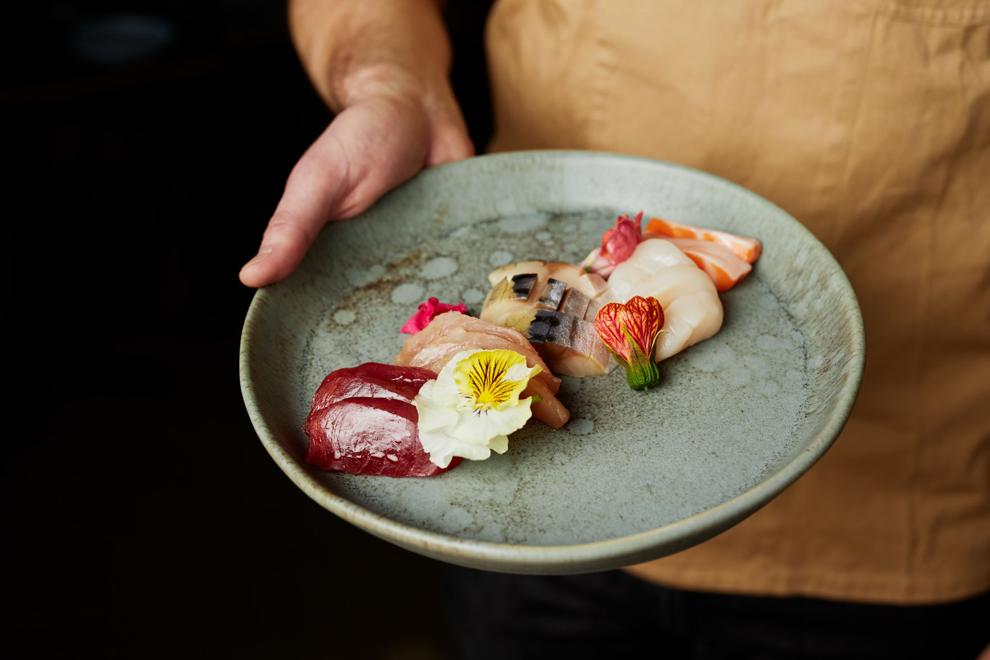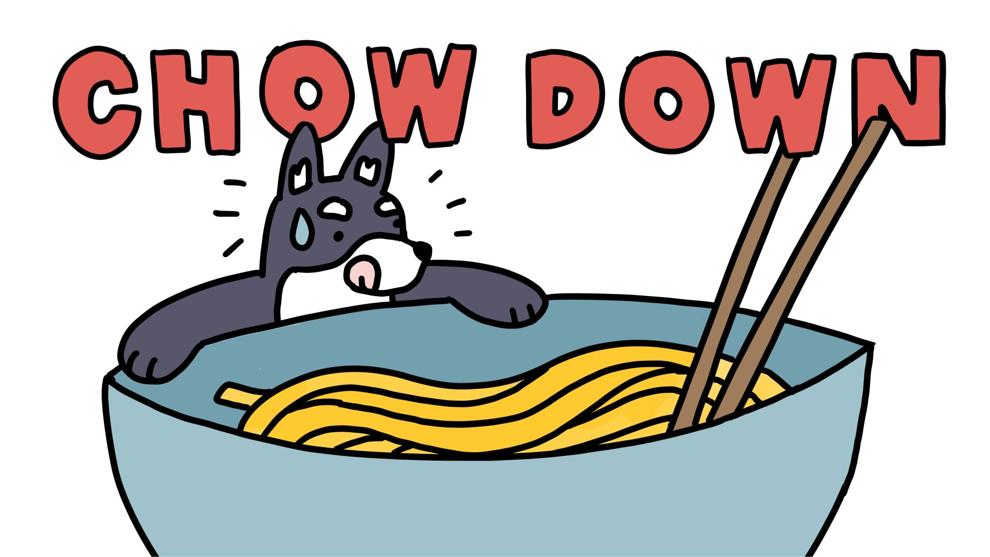 Author's note: Chow Down is a weekly column exploring the intersections of food and culture on campus and beyond. Its goal is to encourage readers to engage with food in new, thoughtful ways and, more importantly, enjoy chowing down.
The modern disconnect between consumer and food source makes it disturbingly easy to forget about every step that comes before a product lands on your plate. Fish cozily bundled in plastic and styrofoam seems to reliably restock itself on brightly illuminated retail displays. To use the phrase literally, we've been led to think there are plenty of fish in the sea. 
But if we aren't careful to responsibly manage fisheries, this won't be the case for long. 
Sustainable Fisheries UW, a helpful online resource created by faculty, reports that "67% of fisheries are sustainable, contributing 82% of consumed seafood." The remaining 18% of consumed seafood comes from fisheries that are overfished beyond their maximum sustainable yield, the greatest quantity of fish that can be sustainably harvested every year. Continually exceeding the maximum sustainable yield threatens the future abundance of fish species. 
And these are just the biological sustainability concerns. 
A 2014 UN report found that fish provides for 17% of the world's protein consumption, going as high as 70% in some coastal communities, but the industry itself also supports the livelihoods of 10-12% of the world's population. 
Industry stakeholders include not only the consumers of seafood but also everyone employed to catch fish, transport fishers, process fish, and sell fish. All these groups depend on thriving fish populations for more than just sustenance. 
In addition to direct human impacts, the process of commercial fishing itself creates negative environmental impacts as boats burn fuel, which emits carbon, to go fishing and transport their seafood to markets. 
The carbon footprint varies by species and catching process, however. For example, the carbon footprint of harvesting shrimp and lobster nears that of raising livestock because boats must idle longer. In regards to transporting caught seafood, carbon emissions from planes dramatically exceed those given off by boats.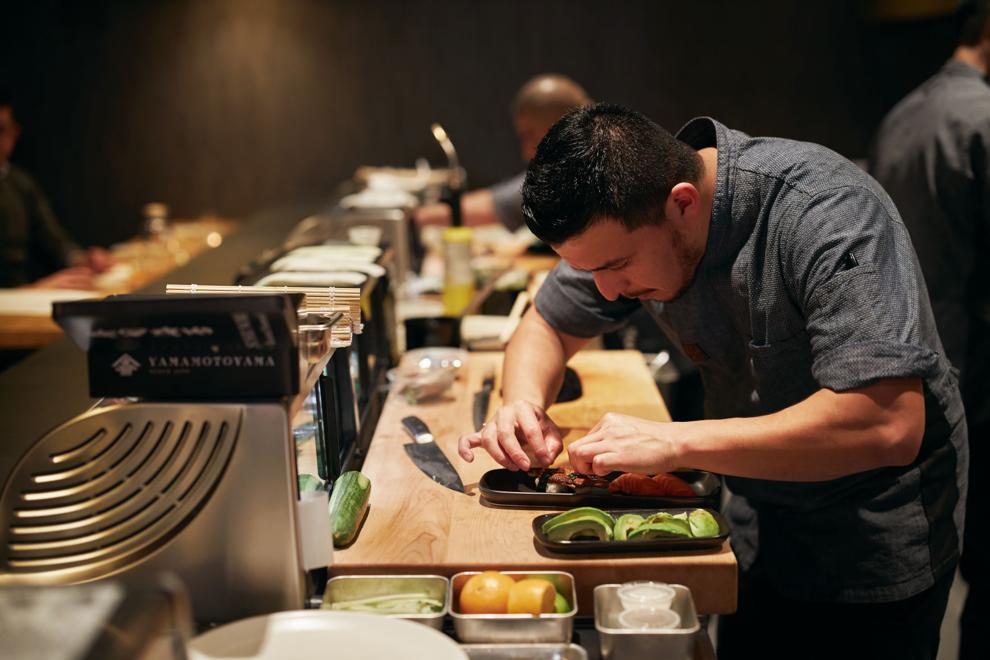 This heightened urgency is one of the reasons why Bamboo Sushi, a Portland-based sushi chain that opened its first Seattle location Oct. 30, confronts its environmental impacts at all levels of operation, including sourcing, carbon footprint, community relationships, and business and organizational partnerships. 
The self-described "world's first certified sustainable sushi restaurant" with locations in Portland, Denver, and now U Village, certainly has the credentials to back up their commitment to sustainability. They source their seafood according to guidelines set by Monterey Bay Aquarium's Seafood Watch and the Marine Stewardship Council. 
The certifications aren't perfect; organizations inevitably need to exercise discretion over issues like, for example, whether to prioritize protecting sharks from being caught as bycatch or lowering carbon footprints. They also may not be entirely effective at instigating full reforms in fishery management.
"I'm a little bit of a skeptic because what [certification organizations] are hoping is they change the way fisheries are managed," Professor Ray Hilborn, a professor in the School of Aquatic and Fishery Sciences, said. "In reality, they're telling consumers what the lowest impact fisheries are. "Less than 10% of the world's fish is certified by either of those two, but it's not having a big impact on how fisheries are managed. There are some impacts on the margins where fisheries will change the way they're managed to achieve those labels."
Still, Hillborn acknowledges that these concerns do not take away from Bamboo's efforts to ensure the best sustainable practice.
"Having said that, if Bamboo Sushi is relying on those certification schemes, those are some of the best-managed fisheries in the world," Hillborn said.
Bamboo also demonstrates what its website calls "sustainability above the water" through partnerships with and certifications by B Corporation, Green Restaurant Association, and Surfrider Foundation.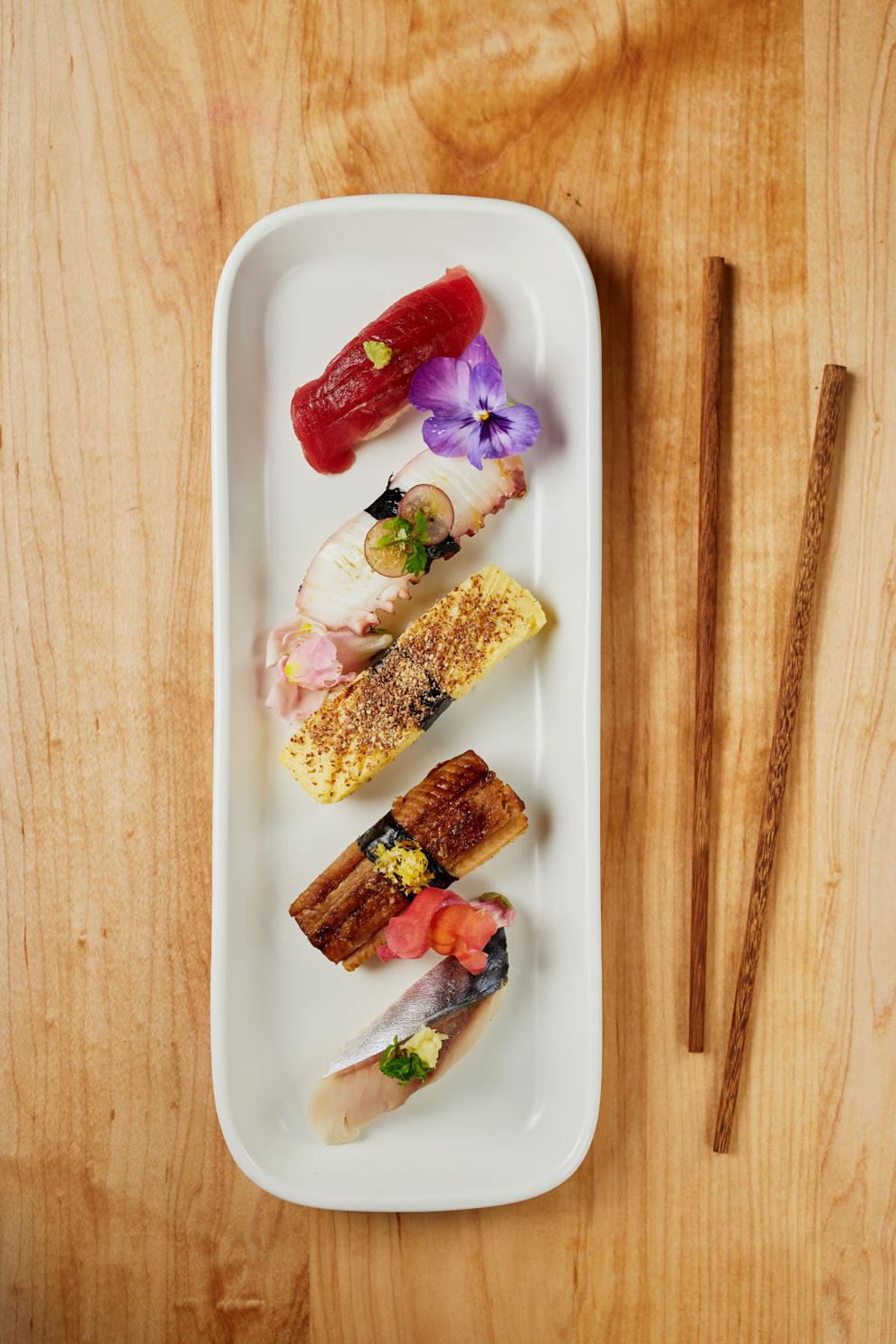 These partnerships affirm that the restaurants thoughtfully engage with their communities, which to Bamboo, looks like "no forced labor practices, contributing to local economies, benefiting developing nations," according to their website. Bamboo actively strives to minimize its environmental impact by reducing waste, utilizing products made of recycled materials, and investing in carbon footprint offsets. 
Founder and CEO Kristofor Lofgren doesn't plan to stop here, though. 
"Certifications are nice because we consider them to be our floor," Lofgren said. "But we don't want a ceiling. We promise to do everything that is the most scientifically up-to-date, with sustainable, socially responsible metrics that are available today, but there are always improvements to be made."
Tackling climate change is a critical component of Bamboo's long-term plan and, conveniently, goes hand-in-hand with increasing their business efficiency.
"If our salmon takes six trips on an airplane, that's a very expensive way to go versus one long trip on a boat which is significantly less expensive," Lofgren said. "Sustainability and financial responsibility go together."
"Sustainability" may sometimes feel like a word that companies casually toss around to make consumers feel better about spending money. However, Bamboo sets themselves apart by taking clear steps to ensure we can enjoy sushi for years to come. 
Consumers should still feel responsibility to purchase seafood designated as sustainable by Seafood Watch and MSC, and, while dining out, ask waiters and chefs about the origins of the seafood their restaurant serves. In the meantime, it's nice to dine at Bamboo knowing that the restaurant has shouldered much of the sustainability burden. And luckily, the sushi is just as delicious as it is sustainable. 
Their U Village location is open Sunday to Thursday from 4:30 p.m. to 9 p.m. and Friday and Saturday from 4:30 p.m. to 10 p.m.  
Reach columnist Estey Chen at arts@dailyuw.com. Twitter: @esteychen
Like what you're reading? Support high-quality student journalism by donating here.