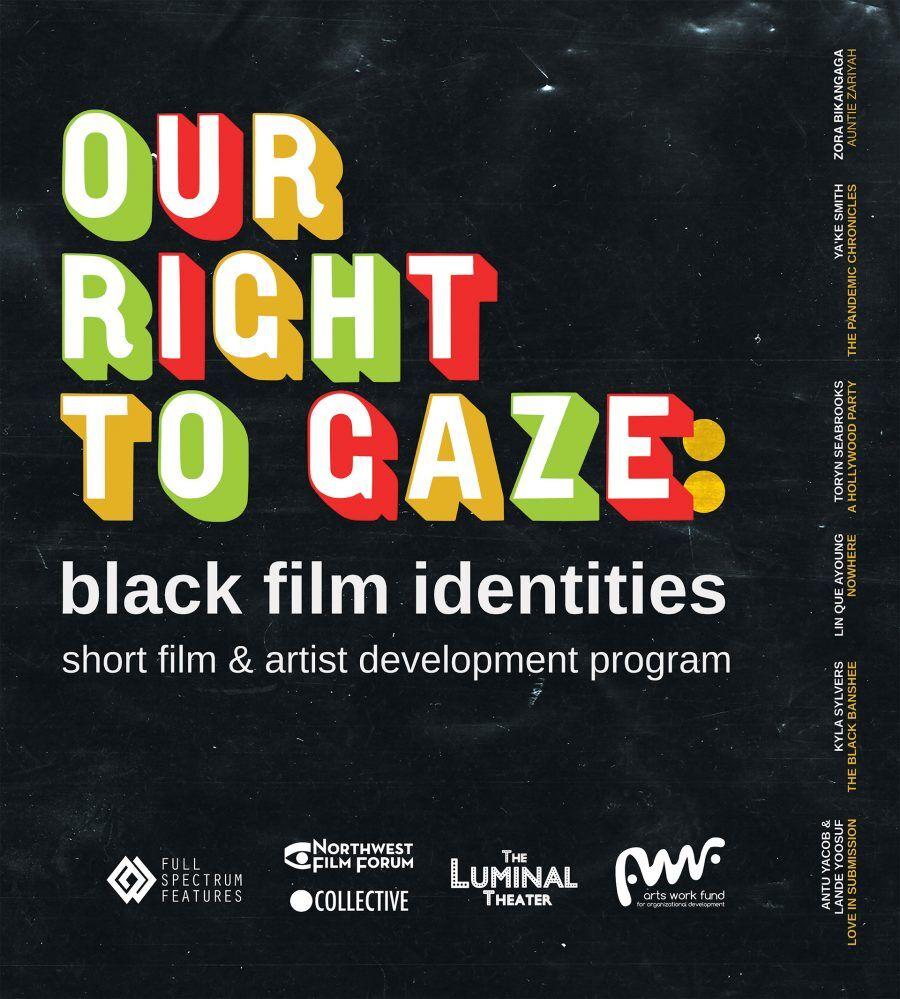 In an effort to elevate the voices and work of Black filmmakers, the Northwest Film Forum (NWFF) has partnered with Full Spectrum Features, The Luminal Theater, and Circle Collective to present an online collection of six short films titled "Our Right to Gaze: Black Film Identities." The series is available for viewing from Feb. 11 to March 14.
According to NWFF, "Our Right to Gaze: Black Film Identities" was created with the intention of "addressing systemic inequity within the film industry, through the disruption of existing film distribution models and attitudes towards artist services and support." 
The origins of this program trace back to when Vivian Hua, the executive director of NWFF, reached out to Curtis Caesar John, the founder and executive director of The Luminal Theater in New York City, for help curating the program last summer, according to John.
In reference to how NWFF and its contributing partners envisioned a reimagining of the structure of the film industry, Hua said, "We basically all have sorts of similar ideas about how the film industry doesn't adequately support emerging filmmakers of color."
The collection, which is condensed into an hour-and-a half-long video, features the six shorts in quick succession, although the subject matter and genre of each varies greatly.
Written by Antu Yabob and directed by Lande Yoosuf, "Love in Submission" is the first short in the series. The film addresses polygamy in the Muslim community through women's perspectives, which are rarely represented, according to Yoosuf.
"The story resonated with me, because I'm also a first-generation African and my family is Muslim, and polygamy is certainly a fixture in our community," Yoosuf said.
"Pandemic Chronicles" is another short featured in the program. Created by filmmaker Ya'Ke Smith, "Pandemic Chronicles" is a candid and timely representation of life during COVID-19, in which Smith explores themes of intimacy and loss. Drawing from his own experiences and those of others, Smith said he is grappling with the ways in which the pandemic has upended almost every aspect of our lives, but especially those related to identities.
"Depending upon many factors — your age, your race, your socioeconomic status, your geographical location, your immigration status — all of these sorts of factors go into the individual ways or the individual circumstances that we find ourselves dealing with," Smith said.
Both Yoosuf and Smith reflected on what "Our Right to Gaze: Black Film Identities" means to them personally, in addition to how their shorts align with the topics the program is aiming to address.
"It's generally been white people making films about everybody, white males in particular," Yoosuf said. "So I think, you know, now that things are getting more diverse, there's more than enough room for everybody to share their more authentic worldviews and what they believe are important stories to them."
Yoosuf and Smith stressed the importance of making it possible for Black creators to tell stories centered around Black stories and identities. 
"A lot of times filmmakers of color, specifically Black filmmakers, have such a difficult time getting our work out into the world," Smith said. "We spend all of our energy making the work, and all of our resources making the work, only to be told there's no money … only to be told that there is no platform where our work will be received."
At its core, "Our Right to Gaze: Black Film Identities" seeks to convey that "there is no one way of being Black," Smith said. "Black filmmakers can make anything and everything when given the opportunity."
Reach contributing writer Grace McGuire at arts@dailyuw.com. Twitter: @grace__mcguire
Like what you're reading? Support high-quality student journalism by donating here.