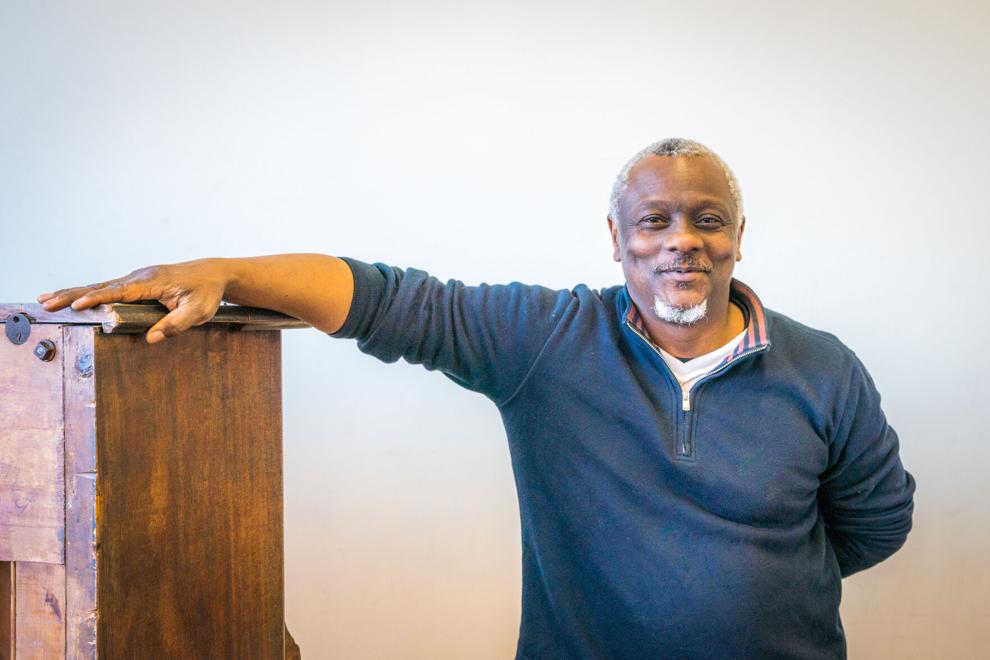 A global pandemic has not stopped the Robert Moses' Kin (RMK) dance company from continuing its award-winning choreography and inspiring audiences with its movement. 
For the anniversary of RMK's 25th season, Robert Moses — the internationally renowned choreographer, founder, and artistic director for the company — was hosting pop-up performances across the California Bay Area. RMK quickly mobilized after the onset of the pandemic in March and has since released five original video presentations choreographed by Moses.
Dancers from across the country are involved in the company's new video project, "RMK Around the USA," including UW dance professor Juliet McMains and her partner, economist Cristian Santesteban. The project also features traditional Chinese and contemporary dancer and activist Kerry Lee from Atlanta, Georgia. Moses will expand this artist collaboration to eventually incorporate dancers from around the world.
McMains said dancers have an advantage in the COVID-19 remote and video-based era, because they are used to creating something from chaos. 
"Getting knocked off-center and having to readjust is kind of what the art form is all about," McMains said.
Since many venues are closed, dancers have needed to be creative with their settings. McMains and Santesteban filmed their contribution to "RMK Around the USA" in their friend's South Lake Union coffee shop, which is closed during the pandemic.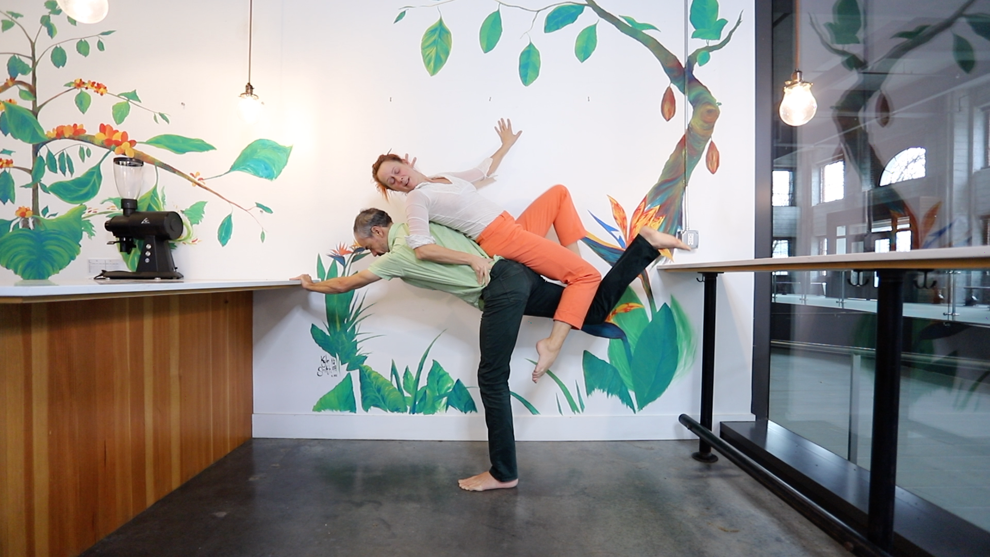 Home settings play a big role in quarantine dance performances. McMains and Santesteban rehearsed their vertical tango choreography using the walls of their house. In Moses' "For Our Students, For Our Schools," a fundraiser for San Francisco students released in March, dancers incorporate tables as props.
Filming outside can also bring surprises. RMK's "Unmarked" was originally intended to be filmed on a different stretch of a beach; however, people were working outside at the location. An instinctual decision led to a bulldozer being incorporated into the video. This inclusion was suggestive of a mass burial, referencing the many COVID-19 victims who have died without much acknowledgement.
The washed-out black and white filter gives the video an end-of-the-world look. Moses' text that plays in the background is part of an unfinished short story about zombies. The five pieces from RMK this year have original music and spoken word scores cultivated by Moses and other collaborators.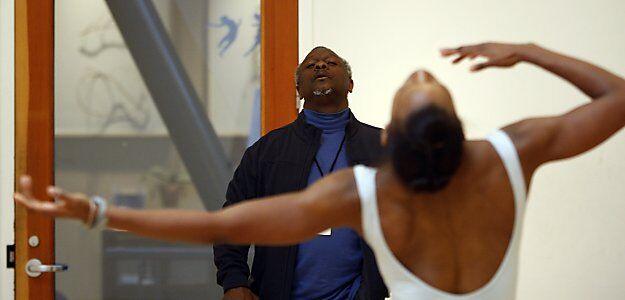 Video was vital to "RMK Around the USA" and opened up new avenues in both the production and final product, according to McMains. Moses sent a video of two of his dancers doing movement up against a wall and mostly on the floor, and McMains and Santesteban used their tango vocabulary to adapt these ideas. They filmed their own improvisation and shared it with Moses, who selected snippets that he liked and asked McMains and Santesteban to arrange the unconnected pieces.
"We had to create a spreadsheet for ourselves with all the moves that we had done, and figure out how they could go together based on who was standing and who was upside down," McMains said.  
McMains mentioned that it is possible to obtain certain angles in video and direct the audience's eyes in a specific way. She is currently working on a video project with her students that discusses three women's relationship to shoes and their feet — a topic she would not have chosen for the stage, as it would be difficult to have the audience focus on just shoes, instead of the dancer's entire body. 
McMains has also found exciting opportunities opening up within special effects and green screens.
"For Our Students, For Our Schools" includes elements specific to its video format, such as parts with a dancer doing different movements across a split screen and rewound clips. In "Untitled Elegy," released in June, we see eight dancers on the screen at once.
This format does pose challenges, as Moses' students must learn music and video production and editing; the company also has to promote itself in a different way.
RMK is offering online training and classes through KINDance. This virtual instruction has its rewards.
 "The best things about this online teaching environment are the opportunities to connect across distance that we didn't have before," McMains said.
McMains mentioned that many dance studios and venues had to close because they couldn't pay their rent without a stable income. The metaphorical glue that holds social dance communities together, like partner dancing — gathering, sweating, and moving as a cohesive group — is being challenged. People are trying to maintain these communities through virtual means, she said.
McMains has had guests in her classes from across the country, and she hopes to bring in others from international locales.
In McMain's in-person salsa class, the students are spaced 10 feet apart in little boxes, using resistance bands around their waists to recreate the push-and-pull of partner connection. She has thought of continuing to use resistance bands post-COVID-19 to teach these certain kinds of kinesthetic experiences.
McMains is finding her new video assessments to be powerful teaching tools. Students record themselves at home, and she leaves comments. Their tasks include a lot of self-reflections, since there is far less in-person interaction. For example, students may comment on their goals and how they've reached them, as well as how they've responded to McMains' feedback.     
All of the interviewees foresee a rebirth in the dance world after the pandemic.
"I'm hoping that the rebirth will be an opportunity for reevaluation of some of the structures that weren't serving social dance communities," McMains said.
McMains wants to see less gendered and more open-role social dancing, where the majority of participants dance in both leading and following roles, separating the two from binary gender entirely.
Moses also predicts the corrosion of the phenomenon that values geographical centers for dance as providing validation.
"You can really sort of figure out how to build, rebuild, grow, create, change, [and] shift minds and perceptions from where you are," Moses said.
Reach writer Tiasha Datta at arts@dailyuw.com. Twitter: @TiashaDatta2
Like what you're reading? Support high-quality student journalism by donating here.