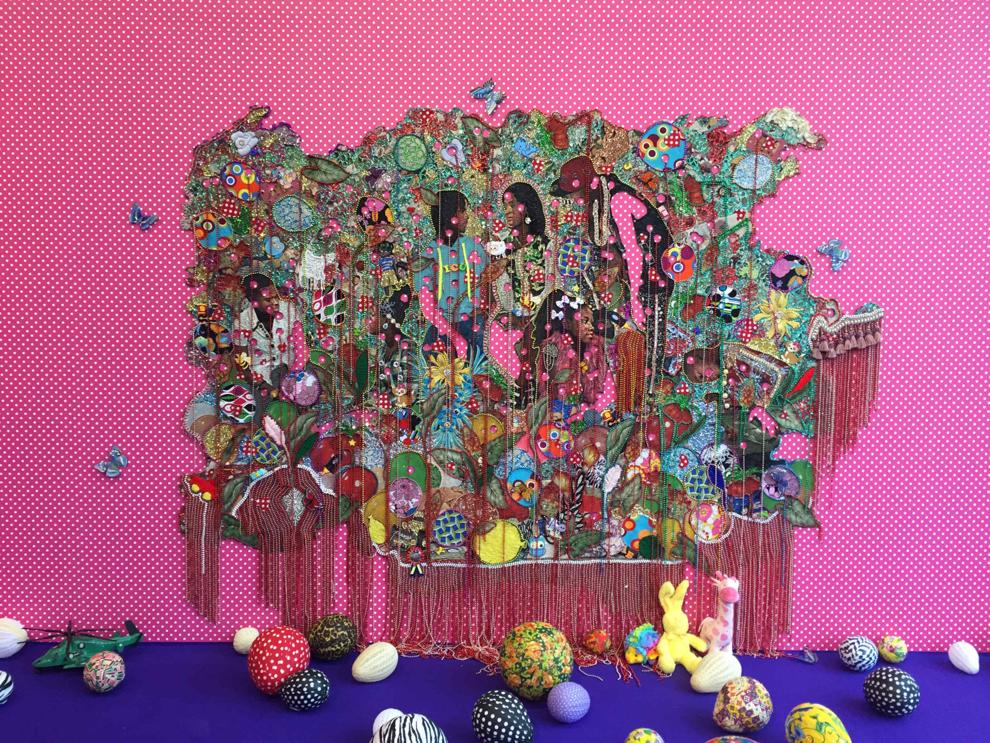 "A larger endeavor I'd like to see in the world is trying to tell multiple stories," Shamim M. Momin, senior curator at the Henry Art Gallery, said. "There isn't a singularity to voice."
This is exactly what the Henry's first museum-wide thematic exhibition intends to do.
Opening fully Nov. 23 to the public, "In Plain Sight" engages artists whose work addresses narratives and communities typically invisible in public spaces. 
Featuring the work of 14 domestic and international artists, the exhibition displays a wide range of artistic aesthetics, materials, and mediums. Displayed art forms include a sound-piece, photographs, a steel structure, and multimedia collages, to name a few. 
Currently, the soft opening of the exhibition features just seven of the artists' pieces, with others on the way. 
Highly notable is the work of Beatriz Cortez, a Los Angeles-based artist born in El Salvador whose work explores the simultaneity of past and present, particularly in relation to memory and loss in the aftermath of war and migration. 
Cortez's featured pieces include "Memory Insertion Capsule," an unfinished steel structure representing a mashing together of different time frames, as well as "The Multitude," a sound-piece referencing the massacre of El Mozote. In the piece, Cortez layers the names of the civilians killed on top of one another to create a sculptural sound, bearing witness to their tragedy.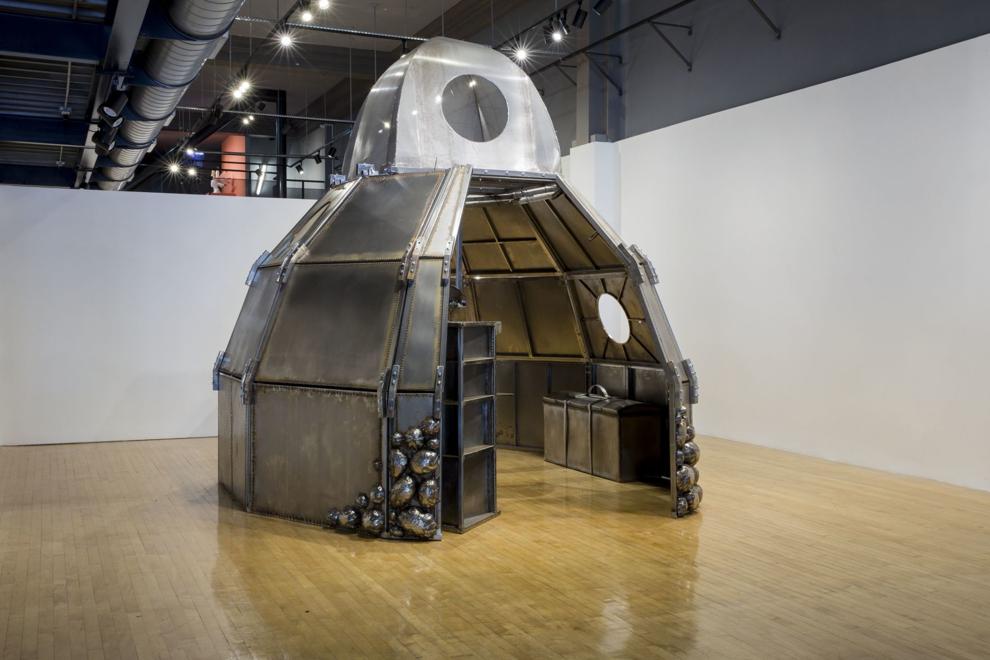 Other unique pieces include the work of Ebony G. Patterson, who has created two works aimed at reframing representations of black youth.
The first piece, "Invisible Presence: Bling Memories," is a mixed-media sculptural installation made out of coffins both celebrating rituals in Jamaican culture and commemorating victims of violent deaths that often go unnoticed to the general public. 
Patterson's tapestry pieces, also on show, are equally intricate. Crafted from a mixed assortment of colorful beads, sequins, and tassels, these installations attempt to recapture the exuberance of lost childhoods in black communities. 
In accordance with the theme of illuminating hidden narratives, the exhibition isn't confined to one particular gallery. Rather, it activates sites not typically seen as gallery spaces, such as corners and stairwells. 
Artist Tom Burr explores this concept, looking at the physical structures of our public life and how these shape our perspectives. His creations take the form of walls, placed strategically throughout the exhibit to engage empty or transitional spaces. 
"[The exhibition's theme] is very resonant in the world today where we're trying to think about the lack of a singular history or a singular voice," Momin said. "The way that the world has been presented to us in previous decades is the result of choice."
Well worth a trip to the Henry Art Gallery, "In Plain Sight" has something for everyone. The opening celebration of the exhibition takes place Nov. 22 from 7 p.m. to 9 p.m. and will be complete with music, drinks, and conversation. Details and tickets can be found online. The entire exhibition will be on view until April 26, 2020, and the lower galleries will be on view until June 7, 2020. 
Reach contributing writer Katie Pattenaude at arts@dailyuw.com. Twitter: @KatiePattenaude
Like what you're reading? Support high-quality student journalism by donating here.