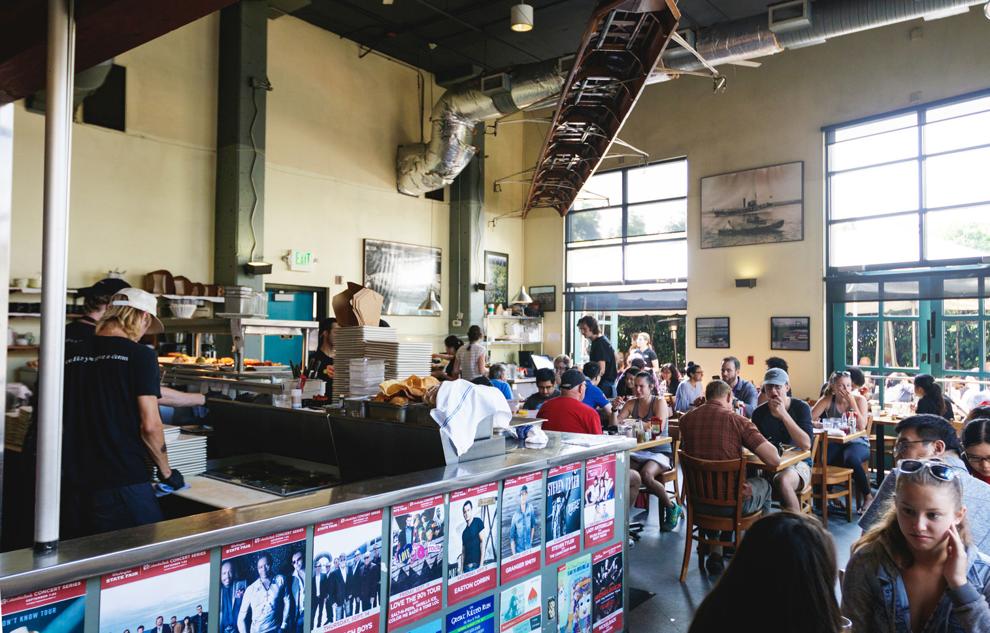 When news of the novel coronavirus broke in January, Tak Kurachi, owner of U:Don Fresh Japanese Noodle Station on the Ave and in Capitol Hill, observed that fears of the virus negatively impacted his business "a touch." A report by KING 5 indicated that concerns primarily impacted businesses in Seattle's Chinatown International District, a pattern also observed in Chinatowns across the country.
But with the first U.S. coronavirus death in Kirkland and a climbing total of reported cases in the region, Seattle residents' recent behavior reflects an acknowledgement that the virus is no longer a distant threat.
"[After] this past weekend where they said that it's basically been around the Seattle area for weeks, I definitely see that there's a significant drop at both of my stores," Kurachi said. "It is pretty scary for what it means for us in the future here."
And while Kurachi observed a moderate increase in takeout and delivery orders, it has not been enough to cover the overall 15 to 20% decrease in business. 
U:Don is not alone. Restaurants like Mee Sum Pastry and Portage Bay Cafe also experienced 20% declines. 
Outside the U-District, the numbers look worse. 
Citing friends whose Chinatown International District businesses slowed as much as 50% over the last several weeks, Will Fong, owner of Mee Sum Pastry on the Ave, feels relatively lucky.
Fong speculates that the student population may be more accepting and willing to frequent restaurants like his. With the cancellation of in-person classes starting March 9, that might not be the case for much longer. 
Meanwhile, Portage Bay co-owner Amy Fair Gunnar described during a March 7 call a 35% decrease in business from the week before at their South Lake Union location. 
Gunnar credits the drop to neighboring tech companies switching to telecommuting, an unfeasible precaution for those in the service industry. 
"People are making a calculated decision right now," professor Thomas Gilbert, who teaches at the Foster School of Business, said. "Both individuals — by not going out to public places — and businesses like Amazon — by not holding big events, telling people to work from home — that we're better off with this short term pain to contain the epidemic rather than continue business as usual and have a really nightmarish 2020."
That short term pain is all too real for U-District restaurants that ordinarily experience a high volume of customers during finals week and spring break. 
Nearing spring, one of Portage Bay's busiest periods of the year due to UW graduation, Gunnar would usually guarantee staffing and Easter reservations. Having owned Portage Bay with her husband, John, for 22 years, the Gunnars felt confident about their future.
With rapidly changing circumstances, however, they must plan one week at a time.  
"It's been a very emotional issue for us and all food service people," Gunnar said. "This is really the first time … we really don't know what it's going to be like. I hope that I'm grossly overreacting."
It's unfamiliar territory for all parties involved.
"It's not that people don't have the money; the economy is still sound," Gilbert said. "But people aren't spending because they don't want to leave their houses. So no matter what the government does in terms of stimulating the economy, it's pointless because this is about people's behavior needing to change to contain the epidemic."
To reassure customers, staff at local restaurants disinfect surfaces like faucets, chairs, condiments, and door handles more frequently, increase the distance between dining tables, and are encouraged to stay home at the slightest indication of illness. On the delivery front, companies like Postmates and Caviar notified users in emails March 6 of a new "no-contact" option.
The longer this continues, however, restaurant owners may be forced to adopt more drastic measures like laying off staff.
"Everyone's important at our small shops," Fong said. "But if [business] drops by 50% like what people are saying, you couldn't do that for a long time. We'll hold off as long as we can to make sure people are okay."
Still, there are reasons to be optimistic that the community will rally to support local food businesses when possible.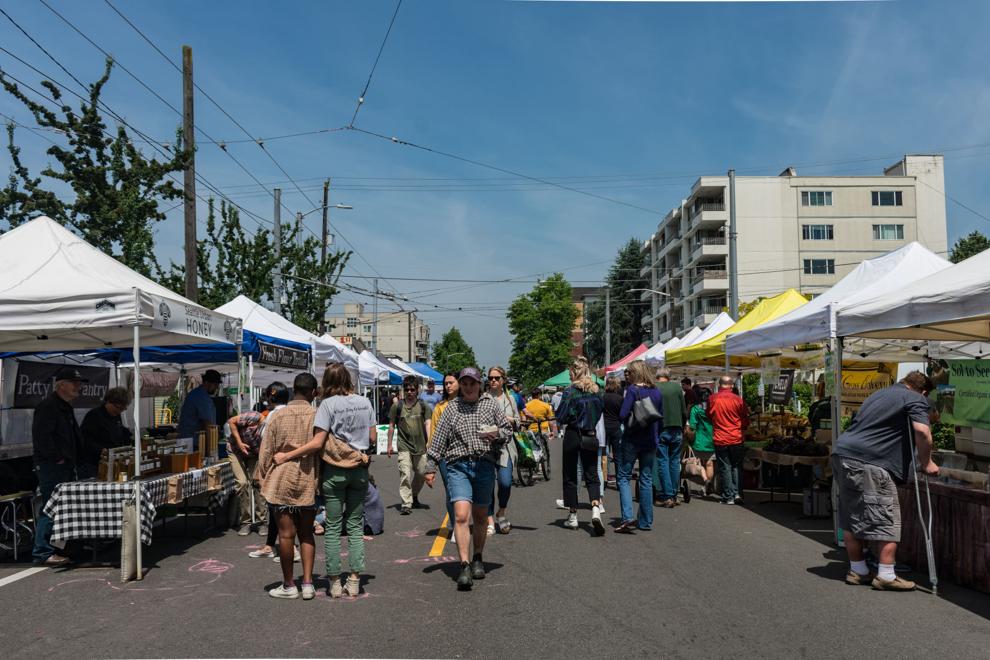 Seattle Neighborhood Farmers Market staff deliberated whether to open their markets and decided, after meeting with King County Public Health and vendors, to continue with additional hand-washing stations and the discontinuation of samples. 
Sean Akers, manager of the U-District Farmers Market, did not notice a dip in visitors compared to previous Husky Saturdays, the first Saturday of the month when UW students may receive $2 in Farm Bucks to spend at any vendor. 
An hour after the market opened at 9 a.m., baked goods vendor Salmonberry Goods had run out of several products and, by end of day, sold out. 
And though Gunnar feels unsettled by her business's uncertain future, she encourages friends planning to order takeout from the International District. 
"Where our businesses are being hit, the businesses in the [International District] are being hit harder," Gunnar said, alluding to xenophobia and racism toward Chinatown businesses reported by the Stranger and Seattle Times.
For now, restaurant owners engage in a waiting game for the promise that warmer weather will bring an end to flu season.
"That's the only thing we can do really, is hope," Kurachi said. 
Reach columnist Estey Chen at arts@dailyuw.com. Twitter: @esteychen
Like what you're reading? Support high-quality student journalism by donating here.