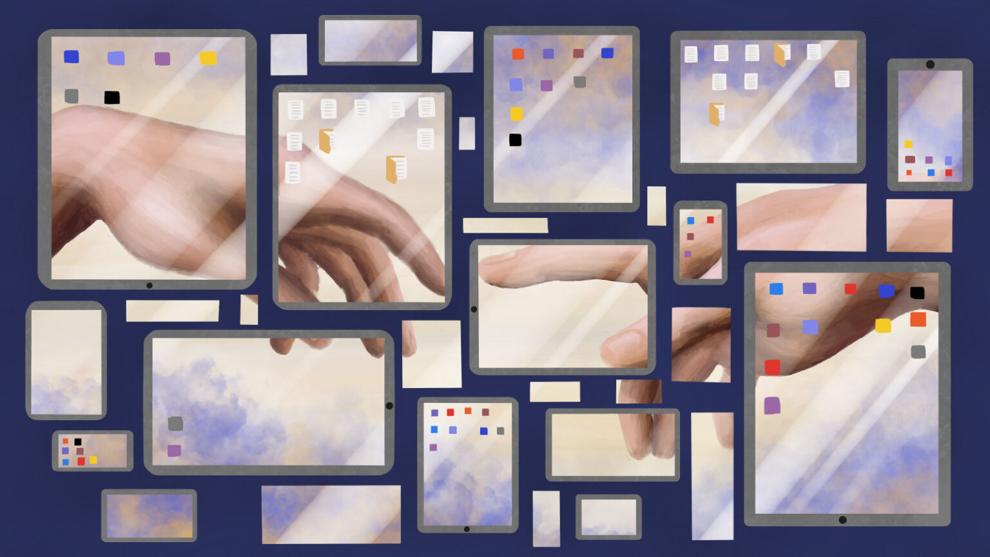 What can you do with a liberal arts degree? Almost every person in the humanities has had doubts about where their major will lead them in the future. Going home for the holidays comes with endless questions about why you chose your major and what you hope to do in the coming years.
Digital Humanities Day, hosted Feb. 20, sought to answer these questions and others concerning the necessity of the humanities and the vital intersections between the liberal arts and technology. This event, led by international studies major and Mary Gates Research scholar Yogasai Gazula, invited panelists and attendees to reflect on the importance of the humanities in broader society. 
"There's still a lot of misconceptions about the liberal arts and the value that they offer vocationally," Gazula said. "So they usually get dismissed as … not really offering valuable careers."
Through her involvement in undergraduate research, Gazula discovered the many ways in which humanities research often coincides with technology and computational studies. 
"The field [of digital humanities] itself kind of refers to the use of non-traditional methods, and humanities research and the use of humanities methods in other fields," Gazula said. "So I think, as society evolves, and technology evolves, the digital humanities continues to evolve with it; and it really will push us to think about how we can have meaningful interaction and contribution from different fields that are usually thought of as being totally separate and unrelated."
On many of the panels, professionals and researchers in the digital humanities discussed the relevance of the interdisciplinary field and the value that understanding humanities can have in vocational prospects. Many of these panelists had ties to UW digital humanities projects, including the Baki and Svoboda projects led by the Near Eastern studies department. These tools utilize technology to transcribe important texts into a more accessible, digital format. 
The interdisciplinary approach of humanities concentrations also allows students to see the world from a broader perspective. Panelist Matthew Howard, a Ph.D. candidate in English language and literature with a focus in social mobility, highlighted the importance of this broad perspective.
"I think it's really easy for a lot of us to sort of be caught up in like a field, the glitz and glamour of 'I'm going to make a lot of money doing this, I'm going to be influencing change,' and [then] you get a very narrow-minded approach to attacking problems," Howard said. "And with the humanities, you have to kind of always pull back and get the proper perspective."
Another panelist, Anne Melton, a research associate at the University of Puget Sound, has used her humanities background to research and track funding sources, as well as assist with nonprofit management. She recommends that students who are still trying to find their way in the humanities and struggling to see how their education will help them in the future try as many opportunities as they can.
"There's definitely merit and benefit to just trying a little bit of everything — through professional opportunities, but also volunteering," Melton said. "Just to ask: 'Do I really like this? It sounds good, but in practice is it something I really want to do?'"
The event encouraged people to look outside the box that is constructed around the humanities. 
"When you are trained as a generalist, like in history or sociology or literature, there's so many opportunities for you," Melton said. "And I think it kind of goes back to that [you are then] able to take this huge amount of information and condense it down into a digestible format."
As technology develops, these forms of interdisciplinary study and investigations into digitizing archives or utilizing quantitative analysis in traditionally qualitative fields will open more doors for students and highlight the fascinating intersections of a variety of fields. 
The humanities are not a monolith, and this event revealed the various paths and non-linear experiences of those studying and forging career paths in the humanities.
"I really wanted to challenge the notion of the humanities being this really static field where you're kind of stuck in a library looking at print materials," Howard said. "Hearing that you could kind of have intersections between the humanities and tech was really interesting to me … so many of those different fields could have overlays with ethics [or] morality — things that could really have an impact on industries moving forward."
Reach contributing writer Megan Matti at arts@dailyuw.com. Twitter: @megan_matti
Like what you're reading? Support high-quality student journalism by donating here.