Since the onset of the pandemic, Discord, Jackbox games, live streams, Netflix watch parties, and endless Zoom calls have infiltrated our social lives. COVID-19 has forced global communities to rethink the nature of their social gatherings; more importantly, the virus has encouraged us to reevaluate our ideologies and beliefs. These changes require intentional, dedicated work from individuals, but in the end, they can be a powerful testament to the nature of community and solidarity during this unpredictable time.
HOMEROOM — originally known as Asian Americans In Media (AAIM) — is a UW RSO that strives to be a safe space for people of Asian descent to creatively collaborate their artistic talents in a way that promotes solidarity and advocacy. Johanna Shieh, current president of the group, has engaged with team members in several ongoing conversations about the focus of the RSO.
The HOMEROOM officer team focuses on using visual arts to empower community members and give others a voice. This summer, in light of the continued push for social justice and more comprehensive forms of education, the RSO rebranded itself in a conscious effort to be more inclusive. HOMEROOM has increased its focus on advocacy and education, as is noted on its website.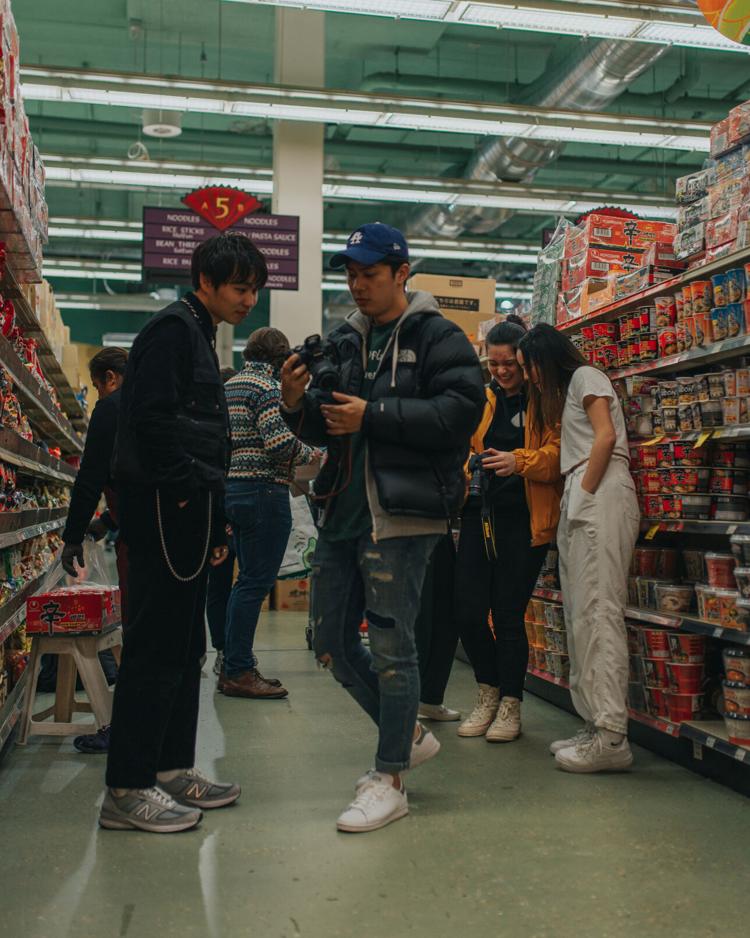 "Definitely something that we thought about when rebranding HOMEROOM was we wanted to be more intersectional," Shieh said. "In the past we definitely focused on Asian-specific issues … but how we as Asians interact with other issues [is] a really important conversation to be had."
During the 2018-19 school year, HOMEROOM released its first magazine, "Their Story, My Story." Its second publication, "CUTFRUIT," will launch Dec. 4 and has a similar focus on concepts of family roots and origins. Even though the magazine itself was completed last year, the officer team postponed the release in the hopes of having an in-person launch party; with the ongoing restrictions, they have opted for a virtual launch party instead. The Zoom launch will feature several of the artists involved, and the HOMEROOM team will discuss its creative process for the second issue.
"We talked a lot about traditions and how our other identities tie into our Asian identities, and I think that has a lot to do with roots," Shieh said. "How do we interact with our past, how are we going to interact with our future generations, and how do all of our identities intertwine together?"
The magazine launch is one of several events put on by HOMEROOM. In the past, officers have organized movie nights, photo shoots, trips to Seattle's Wing Luke Museum, and "email/call parties," where members had a chance to sign petitions the club was featuring at the time. The RSO also began a series of discussion-based events called "Ebbs and Flows." Specifically intended for women, these meetings give participants space to share experiences related to a specific topic, such as mental health. During the discussion, attendees are encouraged to engage in a creative activity, such as cooking or painting, and at the end, everyone shares what they have created.
"It was a chance to not only relate to others who have had similar experiences, but also do it while enjoying a creative activity and sharing it with other people," Tara Deshpande, the marketing director for the RSO, wrote in an email.
HOMEROOM's social media campaign with the hashtag #myraceisnotavirus was launched this summer, with the intent of educating the public on xenophobia relating to Asian Americans during the pandemic. Interested students may also find interviews with professors and peers, who contributed their knowledge and experience to the discussion, under the campaign tab of the website.
"Hate crimes against Asians have been rising a lot since COVID started," Shieh said. "We wanted to use our platform to give more Asians in the community [a voice], so we reached out to a lot of Asian and Asian American students, and we also reached out to Asian American studies professors to talk about what has been happening."
Another focus of this past summer was an eight-week long book club, which served as an opportunity for participants to engage in conversations regarding non-Black allyship and the active unlearning of anti-Blackness. With resources available on both its website and Instagram page, HOMEROOM used this event and its social media campaign to emphasize solidarity with the Black community. Links to petitions, resources, and email templates can be found on its website, as well as references to relevant historical information, such as the murder of Vincent Chin.
"At the time, we didn't post all of the content that we had prepared for [the social media campaign] because we didn't want to take attention away from BLM discourse on social media," Shieh said.
As a collaboration between artists and creators, HOMEROOM continues to succeed in its mission to build a safe, empowering community. The RSO has a wealth of resources and community-building programs that demonstrate group members' desire to be part of meaningful solutions that encourage the participation of those around them.
Reach writer Elise Peyton at arts@dailyuw.com. Twitter: @e_peyton113
Like what you're reading? Support high-quality student journalism by donating here.